It's time to kiss goodbye to traditional diamond mining forever, and say hello to diamonds mined from the sky. To mark the launch of the world's first truly sustainable diamond, Skydiamond, icon photographer Rankin joins forces with model and green activist Lily Cole.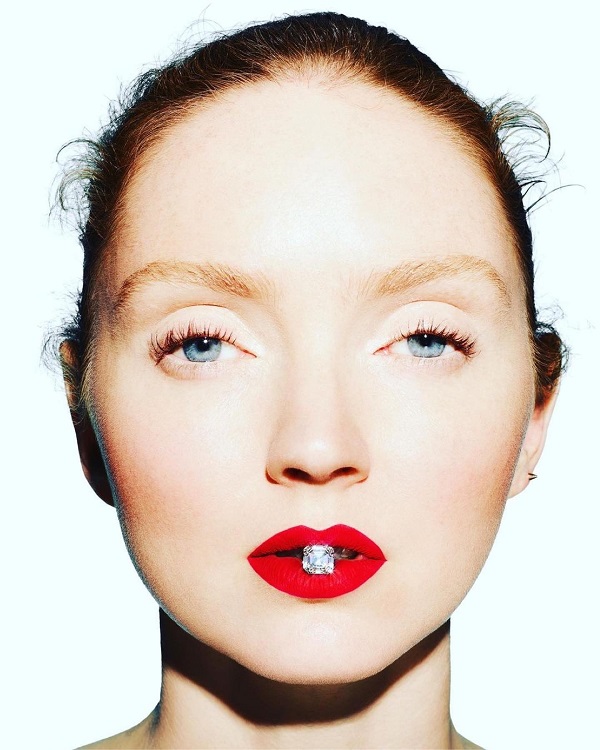 This Earth Day, Skydiamond celebrates its historic launch, which sees the world's only truly sustainable diamonds available for customers to buy for the first time in Selfridges and online at www.skydiamond.com. Rather than mining the earth for gems, Skydiamond mines the sky. Its launch marks an exciting new era for the jewellery industry, free from the environmental exploitation and conflict that currently plagues it.
Unlike earth-mined diamonds, Skydiamonds are completely ethical and carbon-neutral by design. It has taken the Skydiamond team over five years to perfect their revolutionary process, which mines the sky for atmospheric carbon and turns it into real diamonds at their UK sky mining facility, using renewable energy.
They were created by environmentalist Dale Vince OBE, the founder of green energy provider Ecotricity, as a way to remove carbon from the sky – reducing some of the damage caused by humanity's CO2 emissions. Skydiamonds also save the vast amounts of carbon used to mine diamonds from the ground.
As passionate advocates for environmentalism within the industry, fashion icon Lily Cole and legendary photography Rankin have come together to celebrate this incredible technological and environmental achievement with a series of images that spotlight the stone.
Meanwhile, Stephen Webster, world-famous jeweller to stars and royals alike, will be the first jewellery brand to launch a Skydiamond collection later in 2022.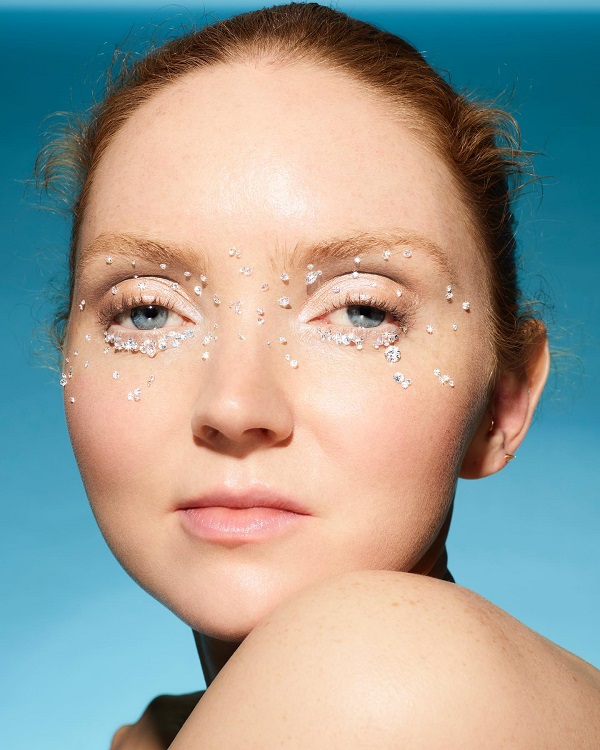 Skydiamonds are physically and chemically identical to Earth-mined diamonds, and, because of the purity of the ingredients and the unique production process, are of the highest quality. Production will be strictly limited making these stones the rarest diamonds on the planet.
Skydiamonds now promise to revolutionise the jewellery industry, paving the way for the future of the diamond mining, one that not only rejects human and environmental exploitation, but helps to heal some of the damage already done by putting cleaner air back into the atmosphere.
Dale Vince, Founder, Ecotricity and Skydiamond pioneer says:
Skydiamonds are modern alchemy – impossible and inspirational.  Powered by imagination and technology our process sets a new industrial standard – it positively contributes to the environment.  This is how industry in the 21st Century needs to be, and the best example yet that the greener life we need to live is not about giving things up. It's just about finding another way.  Bling without the Sting – as we like to say.
Model, author and sustainability activist Lily Cole says:
Diamonds are synonymous with beauty. But for many years the mining of jewels has been a very ugly business. Skydiamond blew my mind when I first learned about them: we can mine the sky, turning an existential problem into this coveted thing of beauty. They represent the perfect metaphor of how we ought to be evolving every industry in the face of the climate crisis: carbon negative by design; a solution rather than a problem. I am delighted to be supporting Sky diamond's mission. Now that we can mine the Sky, we no longer need to mine the earth.
Stephen Wester MBE, Founder & Creative Director, says:
I cannot remember a time in my life where a gem has not been dug out of the ground. This already is extraordinary – but when you add into the mix that a gem has come from the sky by a carbon neutral process that transmutes atmospheric carbon, it is truly exceptional – an innovation and product we are excited to collaborate with and launch to market.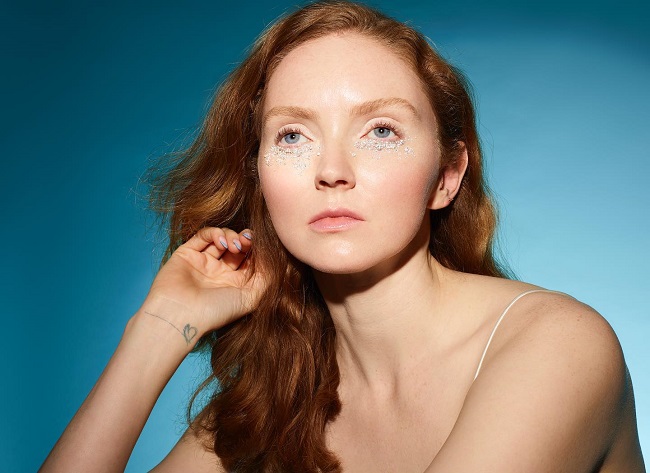 Background on Dale Vince and Skydiamond
Skydiamond is the creation of entrepreneur and environmentalist Dale Vince. Dale's work focuses on the three big areas of life that are driving the climate crisis – Energy, Transport and Food. He founded the Global Green Energy Movement in 1995 with the launch of Ecotricity. In 2011, he created the Electric Highway, the world's first national charging network for electric cars, to kickstart the electrification of Transport. And on the Food front, he's Chairman of Forest Green Rovers – the world's first Vegan (and UN-certified carbon neutral) football club.
Dale came up with the idea for Skydiamond while thinking about geo-engineering and how to remove CO from the atmosphere on a planetary scale, and about how to store it in the most permanent way. A diamond is the ultimate form of carbon, which led to the simple idea to take carbon from the atmosphere and use it to make diamonds. It took five years of R&D to create and perfect the process to turn atmospheric carbon into actual diamonds. In creating this method, a new industrial standard was set, fit for the 21st Century. The air put back into the atmosphere is cleaner than the air taken out.
Background on Lily Cole
Lily is an environmental activist, author, and filmmaker. Her book and accompanying podcast, Who Cares Wins, explore the myriad of environmental solutions from tech-utopia to indigenous wisdom. Lily has directed multiple short films on these topics including the refugee crisis, living off-grid and an exploration into wild rubber made with WWF. She is a patron of the Environmental Justice Foundation and has worked closely with The World Land Trust.
She holds an MA in History of Art from the University of Cambridge, was an affiliate at The Berkman Klein Centre for Internet & Society at Harvard University. She was awarded an honorary Doctor of Letters by the University of Glasgow, for her contribution to humanitarian and environmental causes through social businesses.
Background on Stephen Webster 
Stephen Webster, the London-based contemporary fine jewellery brand established in 1989, is known for its powerful aesthetic and its instantly recognisable collections. At the heart of Stephen Webster is a respect for traditional British craftsmanship and goldsmithing, but also, fearless dedication to cutting-edge processes and the creation of daring, intricate designs.
Rebellious yet ethical, the brand genuinely stands for something good using materials that are always thoughtfully and responsibly sourced.
With over 100 points of sale worldwide, including the Stephen Webster flagship Mount Street salon and franchise stores in Seoul and Kiev, the brand continues to thrive under its Founder and Creative Director, Stephen Webster, and the introduction of the next generation, Stephen's daughter, Amy Webster.
STARTS
Earth Day 2022 – It's time to kiss goodbye to traditional diamond mining forever, and say hello to diamonds mined from the sky. To mark the launch of the world's first truly sustainable diamond, Skydiamond, icon photographer Rankin joins forces with model and green activist Lily Cole.
Lily is pictured with a 5.3 carat Asscher cut stone that will retail for approx. £120,000.
The launch marks a new era for the jewellery industry, promising to revolutionise the currently exploitative diamond trade with the world's first and only conflict-free, carbon-neutral diamonds that are made entirely from carbon mined from the sky.
Skydiamonds are available to buy now from www.skydiamond.com, at Selfridges flagship store on Oxford Street and a collaboration with Stephen Webster is coming next month.
ENDS
Photographer: @rankinarchive
Muse: Lily Cole @lilycole
Makeup: @marcoantoniolondon
Hair: @khairstudio
Styling: @ejwitt
Nails: @jadefordlondon
Credits: © Courtesy of Skydiamond