Over 350 Iconic 90s Versace Items to be Auctioned September 21 at Leslie Hindman Auctioneers
On September 21, the auction event The Genius of Gianni Versace: A Collection of His Iconic 90s Designs will be conducted by Leslie Hindman Auctioneers and include over 350 vintage items from some of the designer's most recognized work.
This single-owner collection was carefully curated in the 1990s by a gentleman. The trend-setting designs, paying homage to Versace's European roots, struck a chord with the collector who would go on to explore the many facets of the fashion house. Items from Versace's Baroque, Teatro, Bondage, Animal Print, Miss S&M, Punk and Miami collections are all represented in the sale.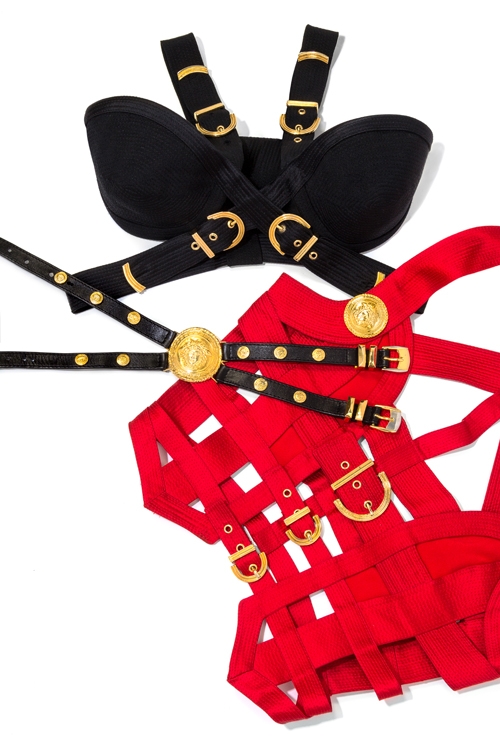 Many items in the collection come from important runway seasons and ad campaigns. Numerous designs in the sale were modeled by some of fashion's most seminal faces, such as Naomi Campbell and Claudia Schiffer.
Examples from the Milan runway include a gold leather gown from Autumn/Winter 1994 and an Autumn/Winter 1991 silk velvet Canova skirt-suit, similar to one in the collection of The Costume Institute at The Metropolitan Museum of Art.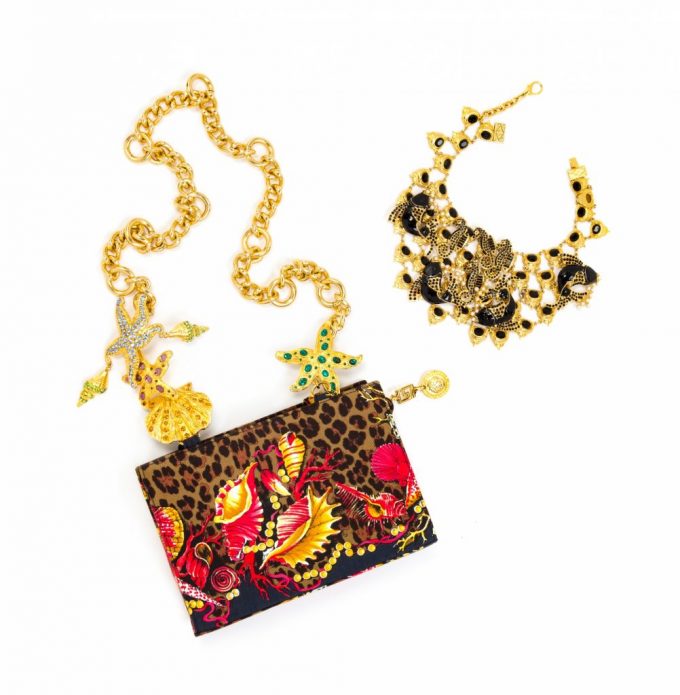 In the Spring of 1993, an inspired Versace designed for the frenzy of beautiful people flocking to South Beach. He dedicated the Miami collection to his new hometown. The auction includes a number of accessories that embellished the collection as well as iconic silk shirts, including the Miami print.
One of Versace's most renowned collections, Fall 1992 Miss S&M, is represented in the sale and includes a black wool bondage dress. In addition to women's fashion, the sale also includes important menswear with a particularly robust selection of silk shirts.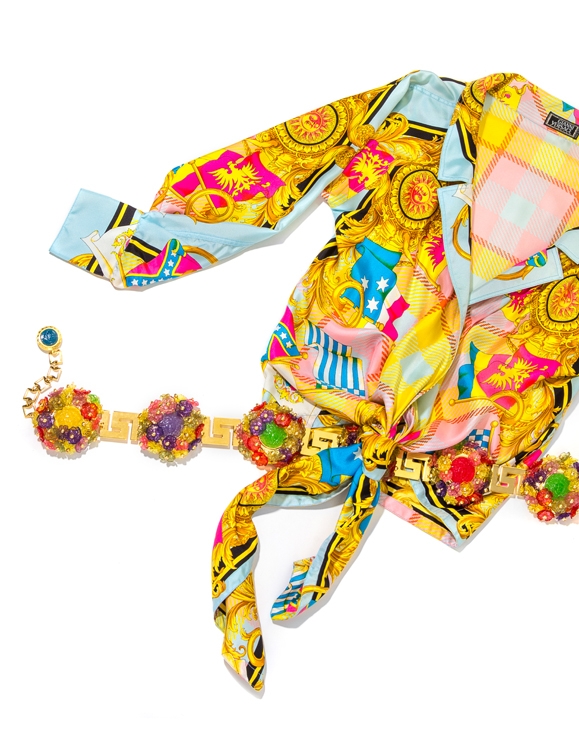 Leslie Hindman Auctioneers is pleased to bring some of Versace's most iconic collections to auction in a comprehensive, single-owner collection. The online catalogue is currently available at lesliehindman.com for the September 21 auction, The Genius of Gianni Versace: A Collection of His Iconic 90s Designs.
SOURCE Leslie Hindman Auctioneers