The fully reinvented Spring 2018 TOMMYNOW experiential event fused fashion with motor racing activations, celebrating Tommy Hilfiger's partnership with Mercedes-AMG Petronas Motorsport.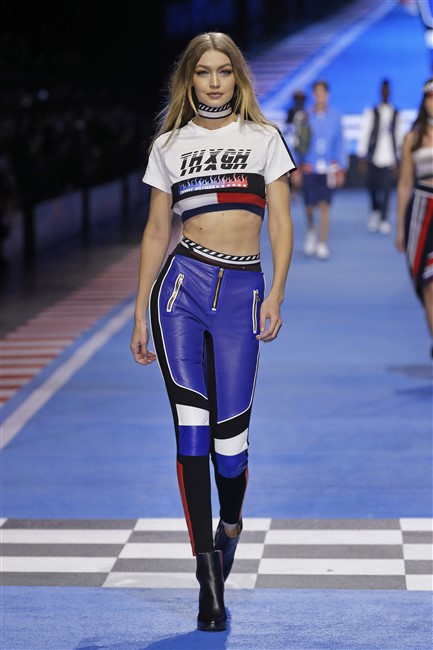 Tommy Hilfiger, which is owned by PVH Corp., announced TOMMYNOW "DRIVE", a high-energy experiential event built around fashion, innovation and the adrenaline-fueled world of Formula One. Inspired by Tommy Hilfiger's love of motorsports, the show combined speed and immediacy with a touch of vintage nostalgia.
Spring 2018 TOMMYNOW, the brand's fourth in-season runway show, took place during Milan Fashion Week on Sunday, February 25, 2018 at Milano Congressi. Following the success of the first three TOMMYNOW shows, the Spring 2018 event built on Tommy Hilfiger's signature "See Now, Buy Now" format, and all runway looks were available across an ecosystem of immediately shoppable channels in more than 70 countries.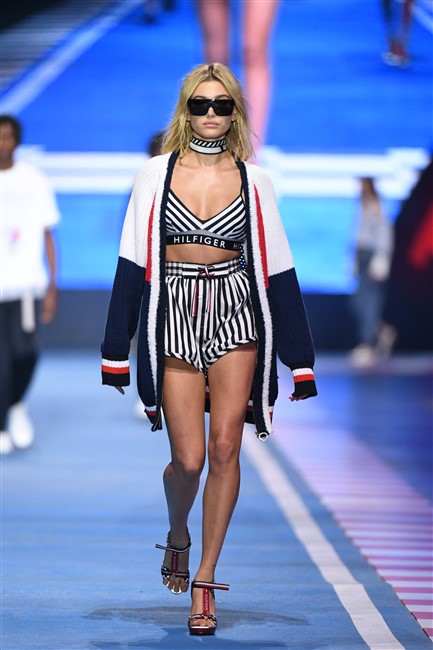 The TOMMYNOW fashion experience is roaring into town with the greatest hits of our Spring 2018 collection. It's cool, confident and every look is instantly shoppable.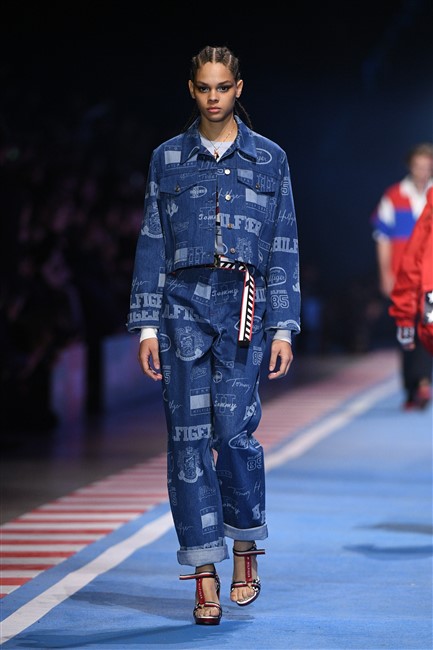 We pay tribute to Tommy's longtime love of racing, fusing our American heritage with modern athleticism for him and her. There are unique plays on proportion and shape; unexpected twists on our icons; and graphic interpretations of speed stripes, checkerboard and archival logos.
Our pioneering spirit is ignited by our partnership with Formula One World Champions Mercedes-AMG Petronas Motorsport, pushing the boundaries of immersive experiences while remaining accessible to all with the TOMMYNOW SNAP app. Let's go.
COLLECTIONS
TOMMYNOW "DRIVE" marked the global launch of the Spring 2018 TommyXGigi capsule collection. International supermodel Gigi Hadid is the global brand ambassador for TOMMY HILFIGER womenswear, including apparel, footwear, accessories, sunglasses, watches, and fragrance. The TommyXGigi collaborative collection celebrates speed – from Tommy's love of motorsports to Gigi's fast-paced lifestyle.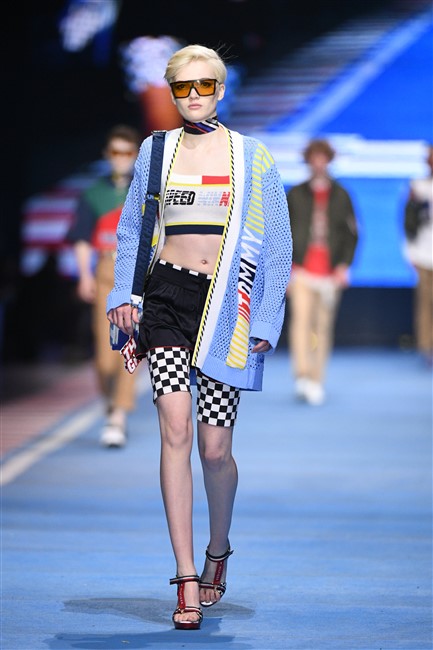 Following the success of the Fall 2017 TOMMYNOW event, the brand continues to democratize the runway and showcase looks from both HILFIGER COLLECTION men's and women's.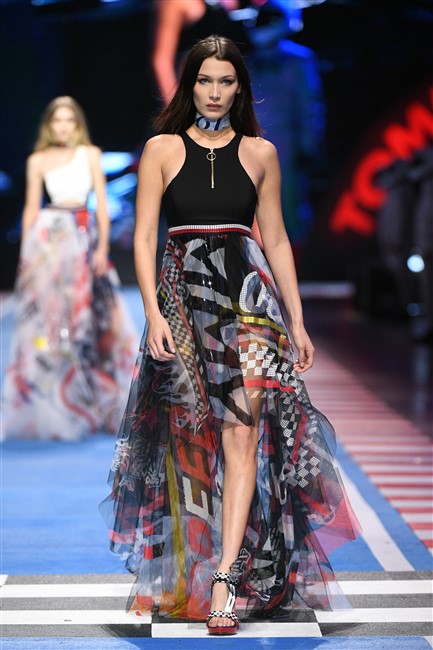 TOMMYNOW "DRIVE"
Over 2,000 guests, including consumers, press, buyers, VIPs and industry influencers, were invited to enjoy inspiring, unexpected fashion experiences. Guests were immersed into the high-energy world of TOMMYNOW "DRIVE" through a futuristic, high-octane tunnel and portrait station surrounded by real-life sounds of Formula One racing, courtesy of Bose speakers, and speeding LED light installations. They experienced the thrill of motor racing at the F1 Race Simulator and F1 Pitstop Challenge, both courtesy of Mercedes-AMG Petronas Motorsport.
Credits: © Courtesy of Tommy Hilfiger PR