Dior presents Musée Christian Dior in Granville – The Treasures of the Collection: 30 Years of Acquisitions.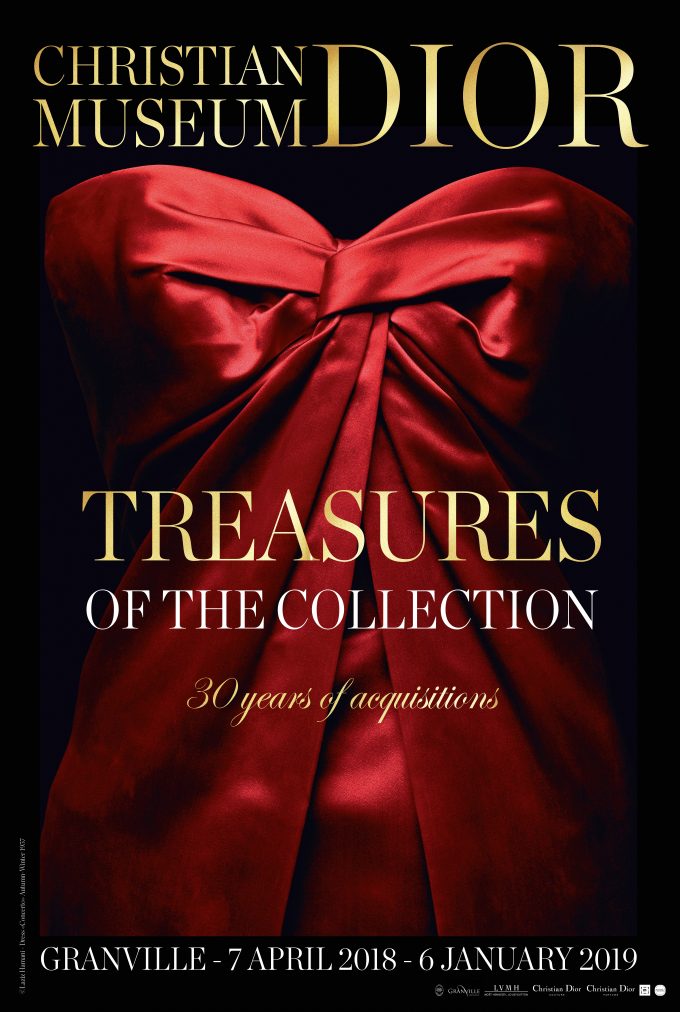 Thirty years after the Musée Christian Dior collection was created in Granville, on an unprecedented scale, is paying homage to this priceless set of objects, expanded over the years with the introduction of new treasures. A journey through time which also recounts how the couturier's childhood home has become a world-famous museum. This is where Christian Dior grew up, in Granville. His designs were lastingly inspired by the pink and grey house, known as Les Rhumbs. A cultural and leafy haven perched on the edge of the cliffs, with its English-style garden, tucked away from the world and far from the turmoil of the city. 'I look back on it with tenderness as well as amazement. In a certain sense, my whole way of life was influenced by its architecture and environment', he wrote in his memoirs.
Visitors can explore all the different aspects of this 'sanctuary for the marvellous' and its collection. A selection of almost 60 haute couture gowns, accessories, perfumes, photographs and archives illustrate Christian Dior's entrepreneurial spirit, his creative journey and his secrets as a visionary designer. The exhibition recounts his personal and family history, painting a portrait of the man who created a prestigious and enduring couture house in an incredibly short span of time.
It also shows how the collection was created and continues to grow. As key actors in the existence and conservation of this unique piece of cultural heritage, tribute is also paid to the Musée Christian Dior benefactors. Treasures include a number of precious objects, such as the silver box gifted to Christian Dior by the Empress of Japan, and Christian Dior's favourite personal belongings (his lucky star, diary, watch and pair of scissors), in a display that has never been seen before. Delightful highlights take the form of acquired and donated gowns, restored and shown to the public for the first time, while thirty haute couture miniature dresses, a homage to the extremely meticulous work of the House of Dior's seamstresses, have been specially created for the event.
Exhibition curators: Brigitte Richart, head curator. Gwénola Fouilleul, head of collections, deputy curator. With the help of Florence Müller, scientific advisor, and Barbara Jeauffroy Mairet, project manager.
MUSÉE CHRISTIAN DIOR
THE TREASURES OF THE COLLECTION
30 Years of Acquisitions
7 April 2018 – 6 January 2019
Credits: © Courtesy of Christian Dior Couture PR