GG® unveils their fourth UGG Collective global campaign for Autumn Winter 2018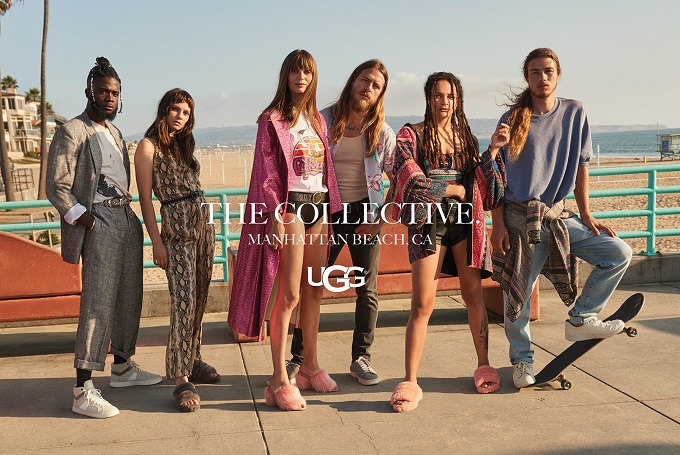 GG® (a division of Deckers Brands, NYSE: DECK), unveils their fourth UGG® Collective global campaign for Autumn/Winter 2018, featuring a cast of real Californians, including actress Sasha Lane. The iconic lifestyle brand continues to celebrate its uniqueness and elevated position by featuring personalities who highlight the diversity and spirit of UGG®. The campaign stills and videos will live globally in digital, print and UGG® store window displays.
"The UGG Collective consists of Californian photographers, musicians, actors, artists, surfers and skaters. Like UGG, they are provocative, progressive, free-spirited, sensual, optimistic and warm," said Andrea O'Donnell, President, Fashion & Lifestyle Brands. "Each season, we select new groups of unique individuals to represent the brand and in telling their stories, the brand tells theirs."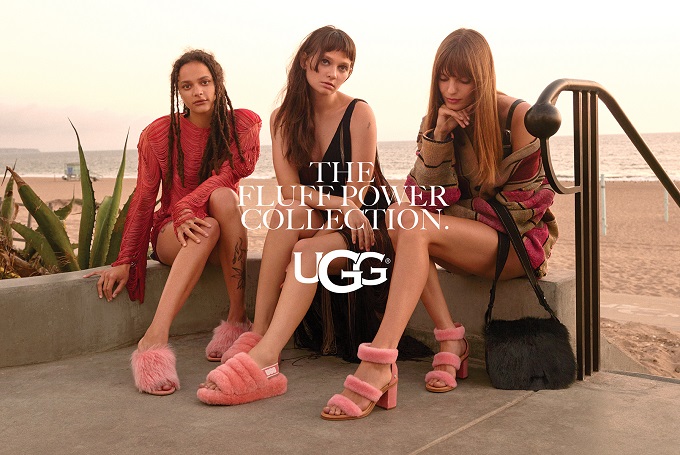 To fete the launch of the Autumn/Winter 2018 UGG® Collective, Sasha Lane hosted a private dinner at Rose Café in Venice, California on July 17, 2018. Notable guests included Tommy Dorfman, Debby Ryan, Salem Mitchell, Tate Tucker, Jake Miller and more. Lane donned one of the brand's newest styles to the A/W 2018 collection, the Fluff Yeah Slide in seashell pink.
The cast is comprised of six creatives, including:
Sasha Lane

 is an actress who is on the verge of exploding fame. Making her feature debut to rave reviews as the lead in 

Andrea Arnold's

 "American Honey," she is set to star in the eagerly-anticipated "Hellboy" as well as four other films in 2018.

Clementine Creevy

 founded the upcoming rock band, Cherry Glazerr, in her bedroom at age 15. Wildly complex and unapologetically loud, the L.A.-based band's songs offer a unique and sharply-humored point of view on the world.

Gianni Lee

 is a 

Los Angeles

-based visual artist and musician, who started gaining popularity through the viral success of various mixtape series he curated. The tapes garnered the attention of the media and art fans alike. Gianni's progressive approach to art allows him to blend multiple genres to craft his own unique images and sounds.

Zackery Michael

 is a photographer who lives a life of adventure with his model girlfriend 

Lola McDonnell

, who also stars in the Fall/Winter 2018 UGG® Collective. Zackery frequently photographs his life and friends as he travels the road in 

California

.

Lola McDonnell

 is a free spirit whose wild heart leads her on many sun-dappled adventures across the world. Her warmth, energy and spontaneity embody the 

California

 lifestyle.

Daniel Hivner

 is a 

California

-bred skateboarder, surfer and snowboarder who thrives off of the freedom and exhilaration of life. His high-spirited optimism brings him on never-ending adventures across mountains and sunny beach-city streets.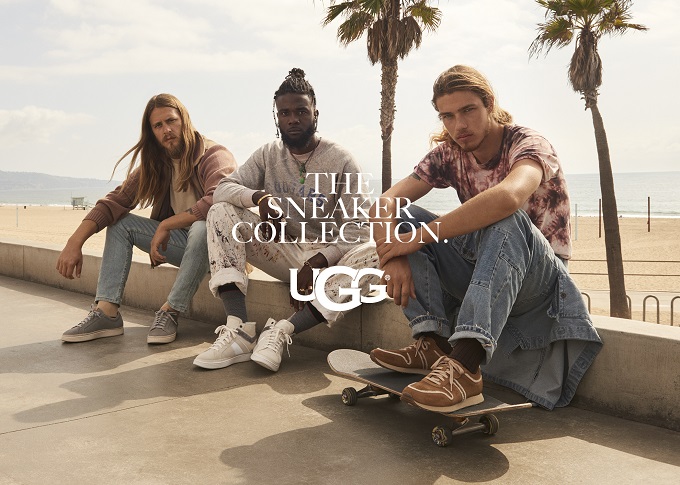 The UGG® brand continues to celebrate its unique culture in its Autumn/Winter 2018 campaign through the UGG® Collective in iconic California places. For their new campaign, UGG® and the cast traveled across the state, finding locations in Manhattan Beach, Tahoe and the Hollywood Hills—places that perfectly represent the culture of the brand and California alike.
The brand campaign was shot by photographer Frederic Auerbach and videographer Alexander Ingham Brooke and produced by 3 Star Productions under the creative direction of Jessica Wells.
Photos courtesy of UGG®