Now – to the future! Together with the new women's footwear collection spring-summer 2020 from Jog Dog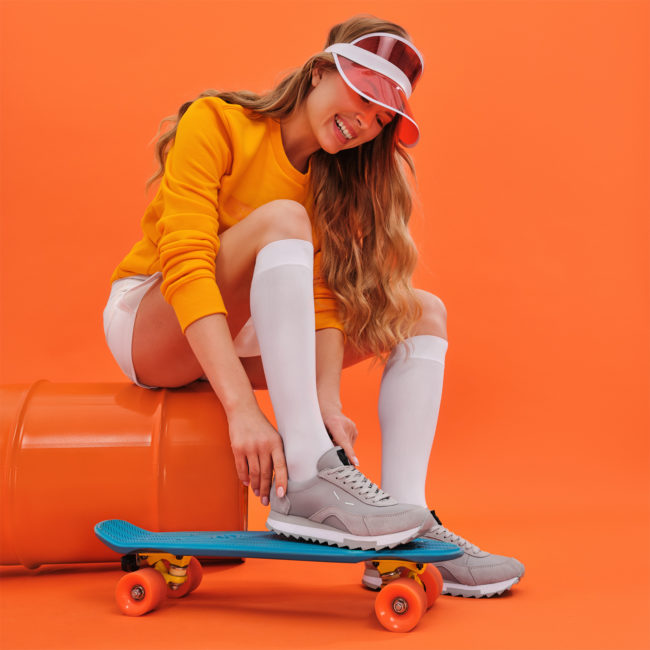 Italian footwear brand Jog Dog presented a new collection of women's shoes spring-summer 2020 "Now to the future".
The sources of inspiration for the collection were the futurism and future technologies. These motifs, together with innovative developments in design and shoes production, allowed to Jog Dog to create not only fashionable, but also multifunctional models.
One of the most practical basic models of the women's collection are the sneakers and sandals with bright details. They are a unity of futuristic motifs with the styles of sport & urban chic and glam casual. This up-to-date mix is an example of a perfect fusion of tomorrow's technologies and comfort – as the brand's slogan says "Fashion. Comfort. Technology".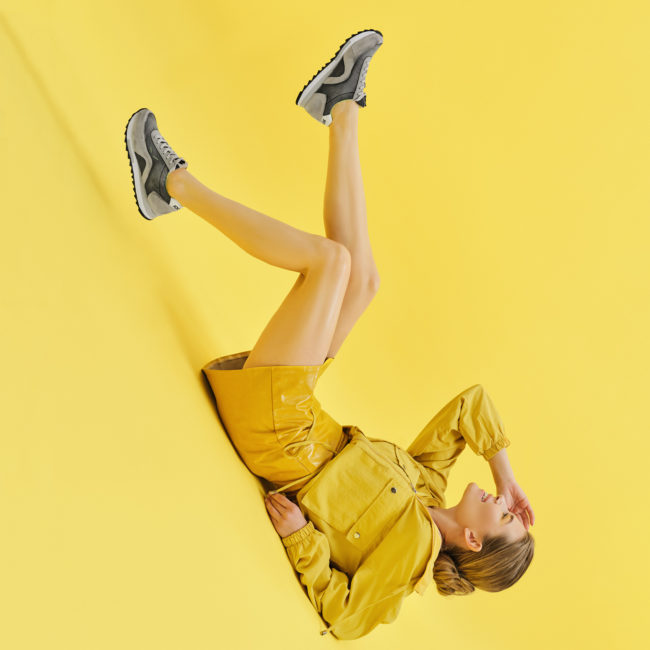 Soft weightless sneakers Leila in three neutral base colors – two shades of gray and khaki – are also presented in the women's line. This model is distinguished by an interesting play on contrast of materials' textures – textiles and suede. A lightweight sole and leather insole, which stabilizes the temperature inside, make it indispensable both on a cool spring day and in hot summer.
For lovers of sandals, Jog Dog also prepared some absolutely new products that promise to be a must have this season! For example, voluminous white sandals Karen. They are decorated with holographic inserts that reflect light while moving, and inscriptions in the form of the brand's logo in dark gray. The same model is presented in the total black version.
Another new product is sandals Kara in black and white. They are complemented with criss-cross straps made of textile and leather with the brand's logo. This model is ideal for active ladies who love hiking, outdoor recreation and can not live without traveling with long walks, but also put fashion design at the forefront.
Credits: © Courtesy of Daria Zubritskaya