Zero-waste outerwear Made in Zerobarracento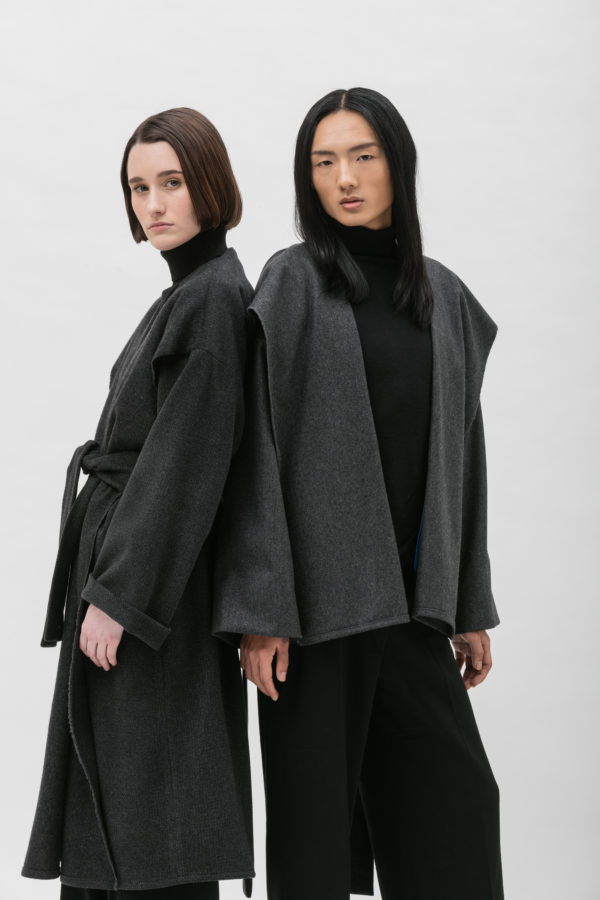 You have rarely heard of zero-waste in fashion. What does it mean? And what are its positive impacts?
The fashion industry generates a lot of textile waste, and its improper disposal is harming our planet. ZEROBARRACENTO's designer, Camilla Carrara, strongly believes that zero-waste fashion design is the answer to the dire consequences of the traditional production processes that are polluting our Earth.
Zero-waste fashion is about utilising existing materials to their full capacity and not producing textile or other material waste.
Did you know that 15% of textiles go wasted in the fashion production process?
ZEROBARRACENTO was born with the aim of optimising the textile and fashion production chains by improving the current production processes, but this requires a real mind-shift of both designers and manufacturers.
The challenge inherent in the design strategy is to bring together the luxury fit, feel, and aesthetic, within the constraints of zero-waste. Working with zero-waste requires time and a commitment to on-going research. But how does it really work?
ZEROBARRACENTO work hard to be as much transparent as possible towards final consumers and to improve the communication skills, because a value is real (and sells) only if properly communicated!
The core goal of ZEROBARRACENTO is to develop a complete zero-waste production chain; starting from sustainable textile production waste, through the development of textiles, and resulting in a small outerwear collection of zero-waste pieces. The brand collections are clean, essential, and Italian – developed in partnership with mindful manufacturers that are aligned with the brand's values. That's why on ZEROBARRACENTO.com there is a free-access map of all the brand's supply chain.
0 and 100 are the brand statements. It means 0% of waste as well 0% of gender and age. ZEROBARRACENTO aims to be 100% sustainable in factual terms. This means being 100% factual, 100% clean, 100% inclusive.
The goal of ZEROBARRACENTO is to achieve the perfect fit often sought by luxury consumers, without compromising on sustainable practices. The idea is to create a cocoon-like feel through the use of oversize volume, soft materials, and enveloping closure systems.
The collection silhouettes are directly inspired by the art of Burri, Giacometti, and Brancusi.
Zero-waste must be a 360° choice; it should be a commitment in our daily lives as it could allow us all to truly reduce our impact. As a brand driven by a strong creative soul, we think it is both a challenge and an opportunity to experiment with new ways to design.
PH: Dario Orlandi
Credits: © Courtesy of ZEROBARRACENTO