Designer Bouchra Jarrar is back on the Haute Couture Fashion Week calendar this season after hitting pause on her label in January of 2016.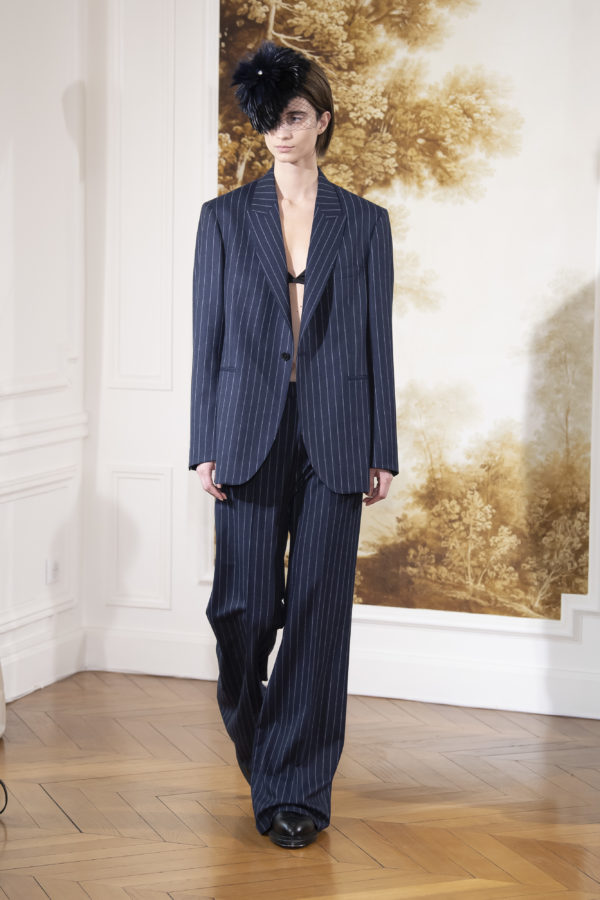 With Edition n°1, I wanted to start a fresh chapter, one that would let me express what's at the heart of my signature, my style, and the allure I wish to offer women. This Edition allows me to reveal the essence of my creativity and voice my passion for my profession while placing quality over quantity. For that reason, I am presenting just fifteen looks: an ideal wardrobe.
I am presenting this collection in my own home, very simply, in the hopes that you will enjoy this moment — one that is authentic and true.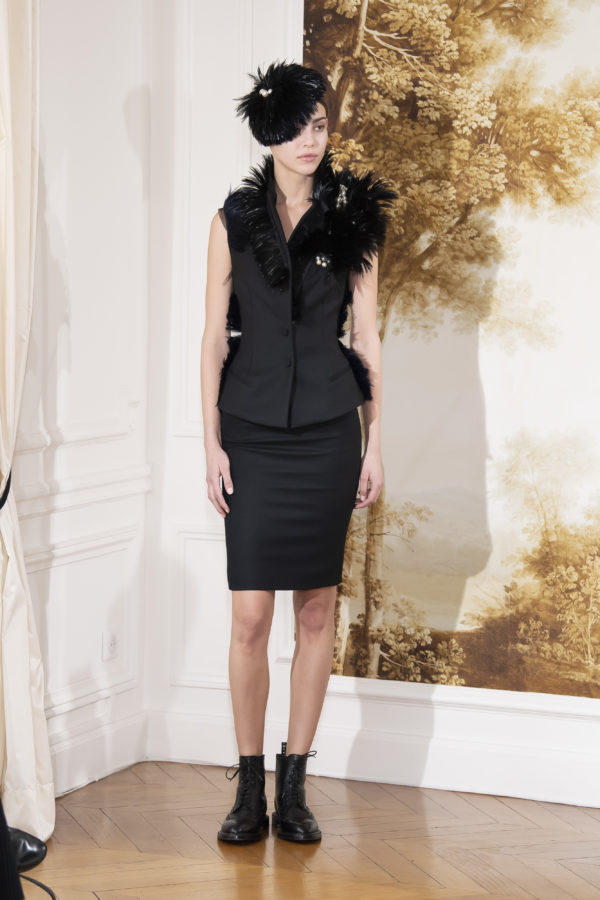 A light flannel, silk georgette, boiled wool, cotton poplin, wool gabardine, cady crepe, leather, Monsieur's grain de poudre, and crêpe de chine that's as light as the couture feathers I love working with, as well as Berber weaves that nod to my roots — and those of my grandmothers — are worked by hand, here in Paris, pick by pick and slay by slay.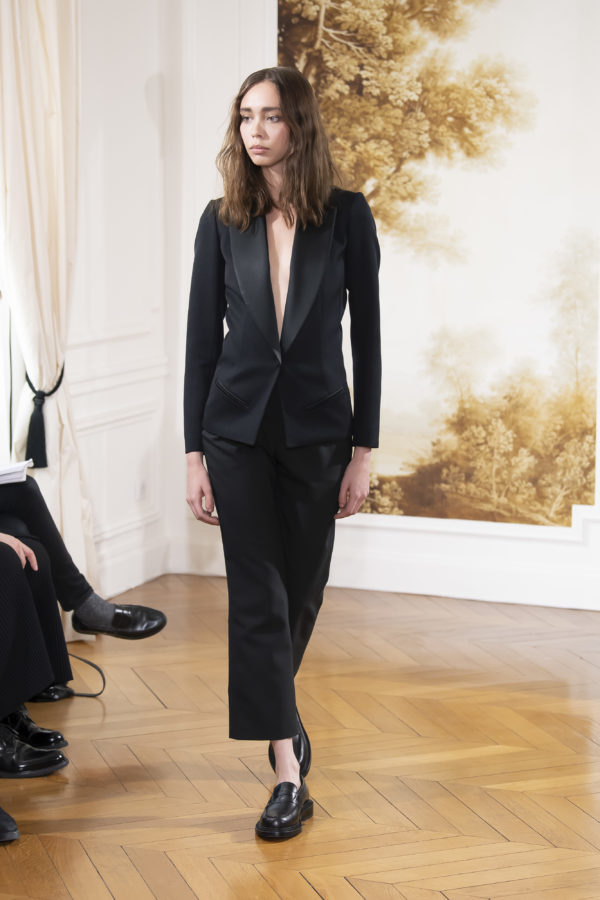 Creating my fabrics and dyeing them in absolute colors according to what I consider essential — from ivory to black, navy to midnight, optical white to khaki — allows me to express what inspires me the most about my work: studying clothing, composing a silhouette and articulating a collection.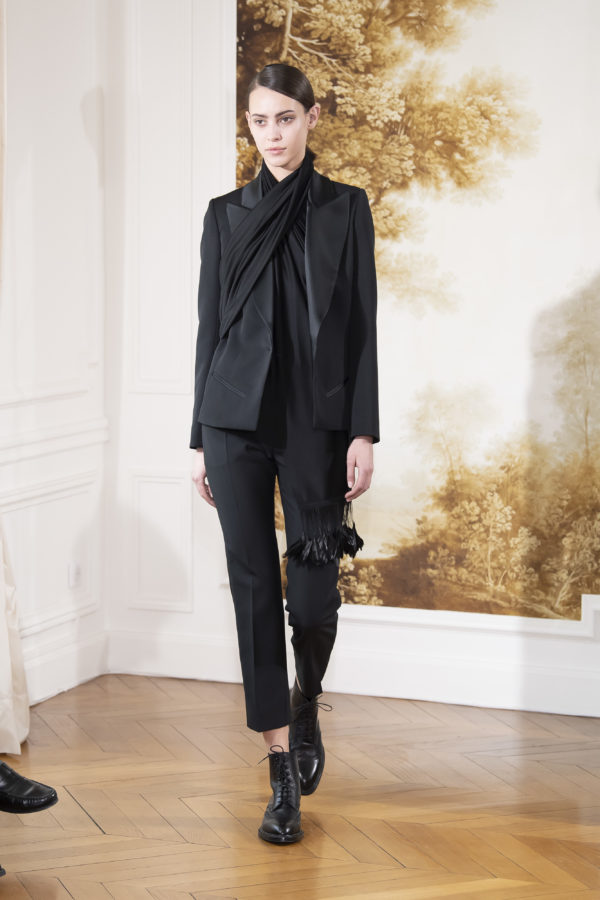 For me, it's a subject of endless fascination.
Working with the body, considering it as the center of everything, is what I try to achieve with every step of my creative process. Women wear trousers with a masculine allure; fluid, flared cuts capture the essence of Parisian chic. I like to think of it as a parfum de couture that carries my name and that of my father.
Creating is my space, it's where I live and breathe.
Credits: © Courtesy of Lucien Pages Communication