Up and comer David Trulik stars in Cesare Paciotti's Fall Winter 2016.17 advertising campaign captured by fashion photographers Sean and Seng, with art direction from Marco Braga and Giuliano Federico.
The new Cesare Paciotti advertising campaign relaunches the expressive code of the brand DNA with a contemporary aesthetics that flirts with the intimacy of a young couple. The two protagonists Mathilde Brandi e David Trulik are portrayed in a half-empty Parisian flat where sensual and intimate normalcy and a languor of occasional and sweet, almost fleeting romance take centre stage.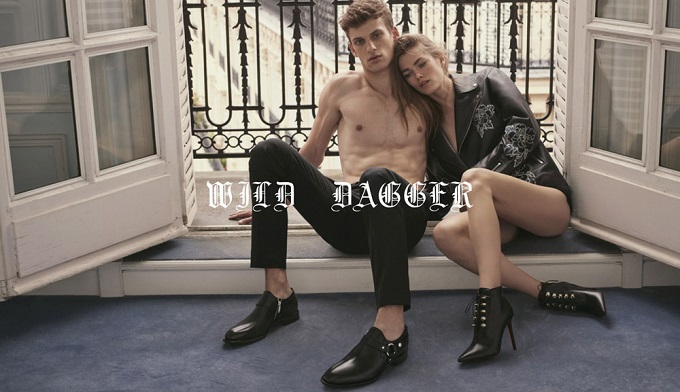 Still intensely connected to the man and woman relationship, Cesare Paciotti redefines its brand identity by portraying the sexuality of the now. No longer strident and glossy, no longer about a conquest. The passion between the couple is made of ambiguous complicity, understanding and tenderness. A place-no-place for love where a hint of nudity leaves room for imagination painting a state of indefiniteness where even the present seems to escape the lens of the photographers Sean and Seng, who have worked under the Art Direction of Marco Braga and Giuliano Federico.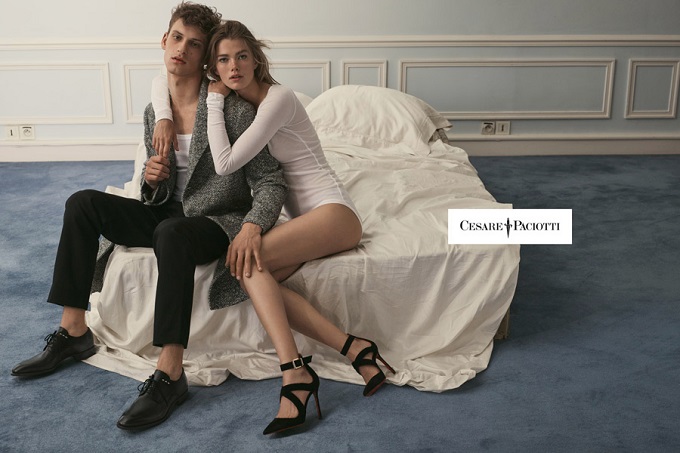 "Sexuality does not imply an act of provocation anymore- it's freeing itself, especially because younger generations nowadays have a much more normal relationship with their [sexuality]. We could say that it went from being a force of provocation to a force of expression", commented Cesare Paciotti.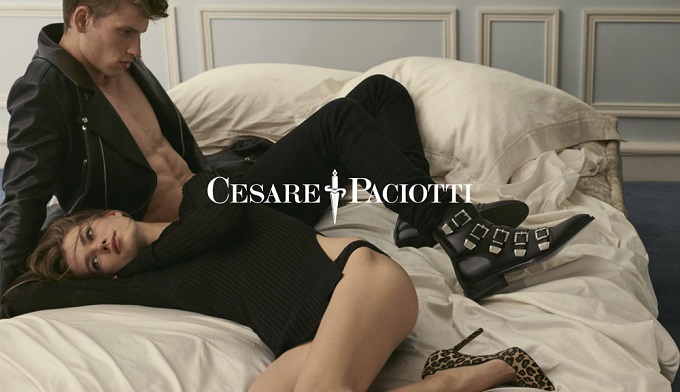 Art Direction: Marco Braga e Giuliano Federico
Photography: Sean e Seng
Styling: Margherita Moro
Hair: Damien Boissinot
Make up: Petros Petrohilos
Models: Mathilde Brandi, David Trulik