The house of Dior is pleased to announce the reopening of 30 Montaigne, the iconic realm of dreams, reinvented after more than two years of renovation.
Following a two-year renovation, this iconic edifice to the power of possibility asserts its legendary destiny, spreading itself over more than 10,000 square meters entirely dedicated to excellence.
This reinvention offers a (re)discovery of the House's creativity through the prism of the unexpected, wherein the savoir-faire of haute couture and fine jewelry, the art of living and giving, gastronomy, beauty and culture, all promise timeless experiences.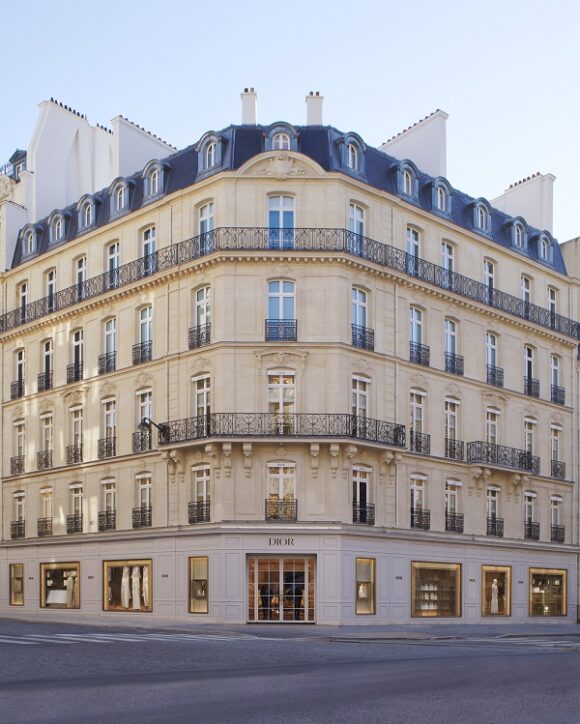 Combining audacity, elegance, artistic dialogues and architectural virtuosity, this extraordinary setting showcases the many worlds of Dior, as well as several exclusive creations.
To celebrate this event, the House of Dior is pleased to present you with a delicate sprig of lily-of-the-valley, Christian Dior's talismanic flower, as you explore the boutique.
© Adrien Dirand @adriendirand
Credits: © Courtesy of Christian Dior Couture