More contemporary than ever, the Bois de Rose pieces pay tribute to Christian Dior's favorite flower, reinterpreting it in a virtuoso interplay of abstract forms.
The stem of the rose, sculpted in white, diamond-studded gold, thus encircles the wrist in a bangle version.
This piece has been crafted thanks to innovative techniques requiring several meticulous stages of production, from casting to polishing, from stamping to setting, reflecting the beauty of the artisan's gesture.
The creation of the clasp calls for particular precision, so it can be discreetly tucked away amid the thorns, exemplifying the savoir-faire, attention to detail and unsurpassable standard of excellence that are so dear to the House.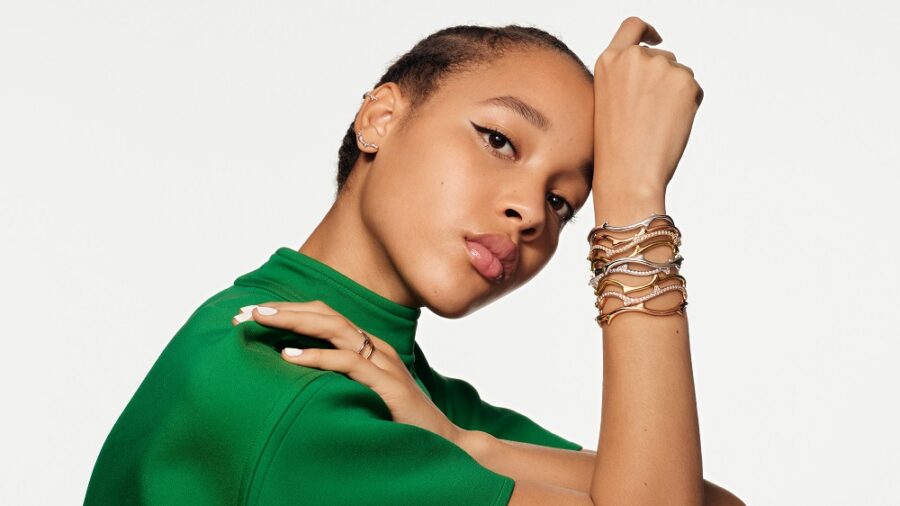 Credits: © Courtesy of Christian Dior Couture