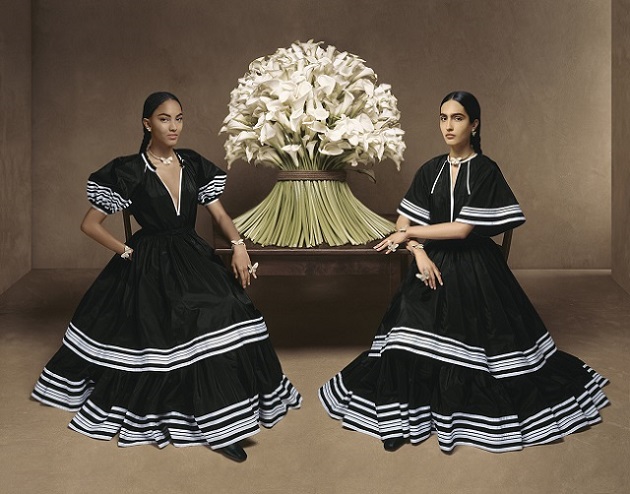 A "place of the soul", such is Mexico according to Maria Grazia Chiuri, just as it was for many key women surrealist artists, from Leonora Carrington to Tina Modotti. Inhabited by this marvellous inventiveness, the Dior silhouettes are revealed in shots of magnetic moments conceived and captured by photographer Brigitte Niedermair.
Weaving an entrancing Ariadne's thread, the emblematic figure of Frida Kahlo, her audacity and free spirit – celebrated at the heart of this Dior cruise 2024 collection – pervade the entire campaign. Her independence, her faith in the unwavering power of art and life, shine through the models' determined attitudes and gazes. With the interplay of mirrors, these images embody the collective force, resilience and pride of Mexican women.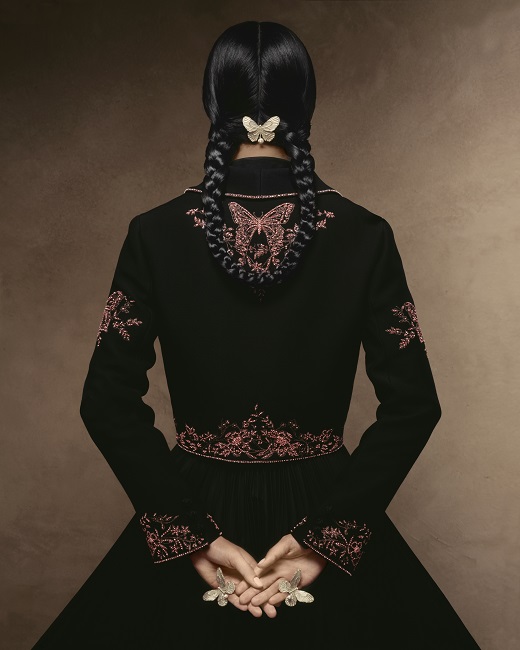 In a dreamlike setting poetically evoking this prodigious, inexhaustible culture, the looks reflect the fervent dialogue between the excellence of the House's ateliers and the wealth of savoir-faire in this country cherished by Monsieur Dior. Full skirts unfurl into corollas and are worn with huipils, or architectural jackets embellished with refined guipure, co-created with local artisans. A fascinating journey that sketches a plural femininity, free, above all.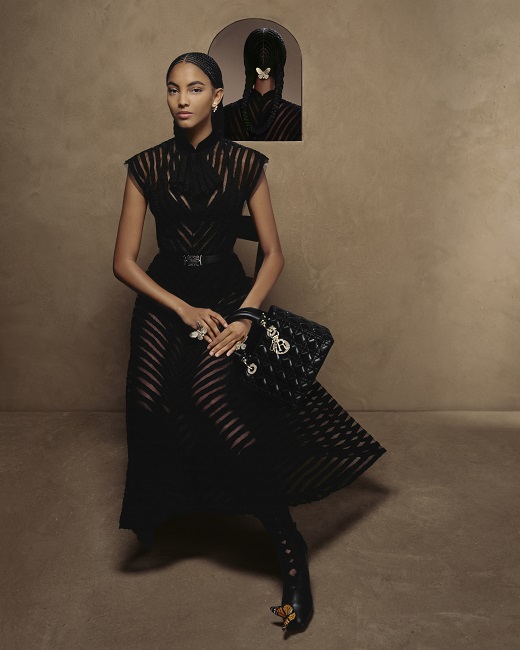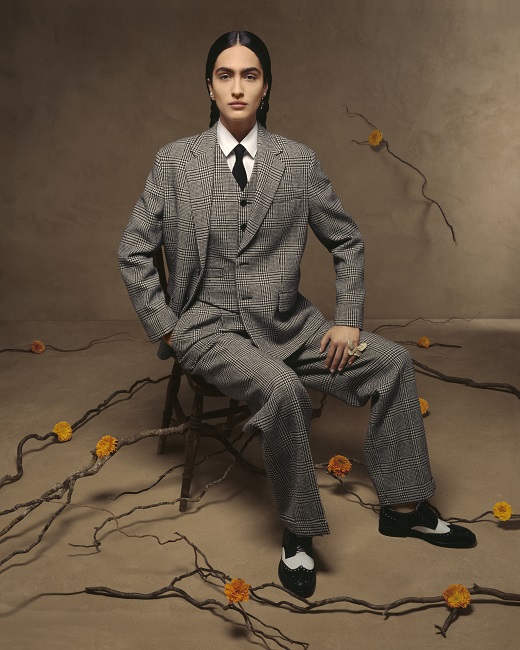 Credits: © Courtesy of Christian Dior Couture