Monsieur Dior's love of flora and fauna is reimagined in the new #DiorMaison 'Granville' collection. Cordelia de Castellane's tableware feature hand-painted floral landscapes with hand-blown Murano glass carafes and vases brim with elegance.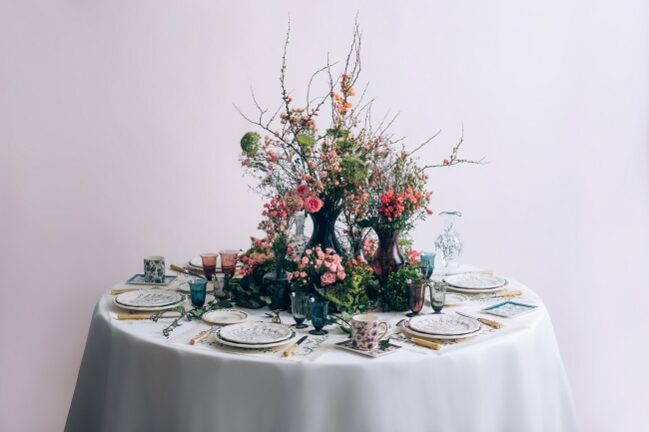 "Above all, I loved to learn by heart the names and descriptions of flowers in the color catalogues from Vilmorin-Andrieux", Monsieur Dior wrote in his memoirs.
These precious moments of admiring and cultivating the garden at the family villa in Normandy – a verdant setting Dior evoked as his "most tender and marvelous memory" – resonate more than ever today through the Granville collection designed by Cordelia de Castellane.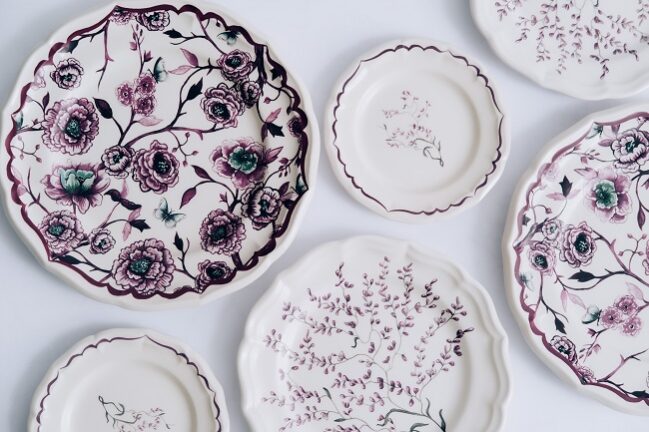 A true homage to Dior's fascination with the beauty of nature and botany, hydrangeas and branches of wisteria illuminate, in shades of amethyst, emerald or blue gray, a series of plates, mugs, small trays and hand-painted glasses. Vases, delicate boxes and monochrome candleholders in Murano glass further enrich this radiant floral line. A gentle, and essential expression of lifestyle, for the home.
Credits. © Courtesy of Christian Dior Couture