Dior presents the Dior Haute Couture Autumn-Winter 2021-2022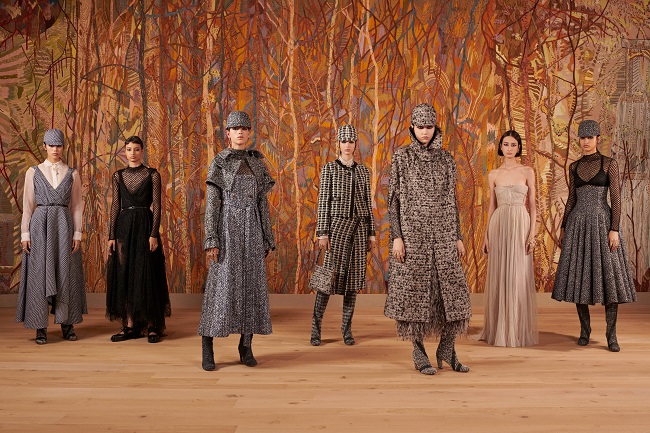 Reclaiming the values of Haute Couture after this period of restrictions when the Dior collections designed by Maria Grazia Chiuri were mainly presented through film.
The materiality of fabric becomes form, while the subversive language of embroidery is expressed in a project that becomes a performance.
Recalling the Salle aux Broderies in the Colonna Palace in Rome, the work Chambre de Soie, created by French artist Éva Jospin, serves as an impressive backdrop for the presentation of the dresses with their magnificent pleats, trains, and hand-woven chains that compose patterns on the body. Couture stirs unsuspected desires and reveals the existence of what we did not know. Like the avant-garde, it renders visible what one does not see.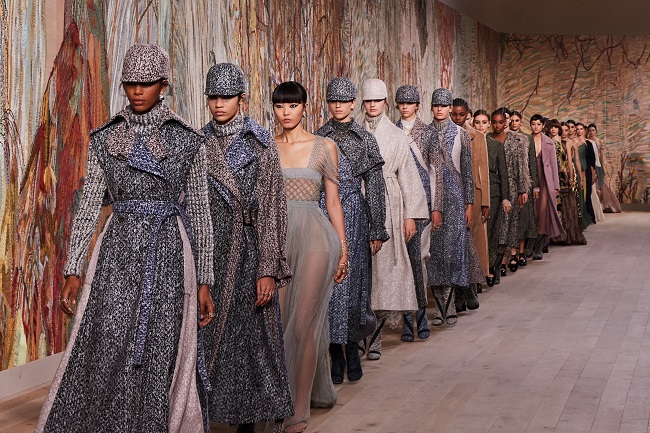 Through a mix of art and extraordinary savoir-faire, it defines the longings of a world in the midst of a profound transformation.
© Show set decor 'Chambre de Soie' by Eva Jospin embroidered by @Chanakya.School, Mumbai.
© Photos: Noémi Ottilia Szabo @noemiottiliaszabo 
© Adrien Dirand @adriendirand
Credits: © Courtesy of Christian Dior Couture