Dior presents the Autumn-Winter 2022-2023 Haute Couture Collection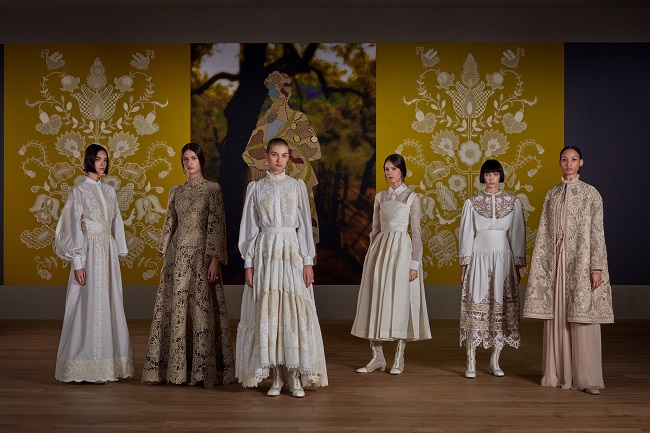 The tree of life, symbol of the connection between cultures, mythologies and all forms of creation, is the starting point of the Autumn-Winter 2022-2023 Haute Couture line dreamed up by Maria Grazia Chiuri.
This emblem of universal reach, reinterpreted by Ukrainian artist Olesia Trofymenko, who designed the mesmerizing set design for the show, marks a new dialogue of the art and crafts through the prism of couture.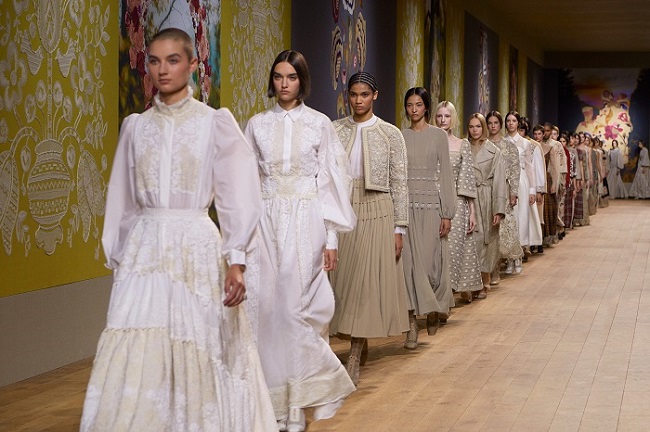 A testament to different realms of imagination conveyed by virtuoso savoir-faire, the collection offers a profusion of embroidery on cotton, wool crepe, silk and cashmere, while a patchwork of lace and guipure braids adorn dresses. Thanks to refined gestures of the hand, the tree of life is thus transformed into a manifesto for harmonious plurality, allowing a restoration of balance, if only momentarily.
Groupshot image © by Laura Sciacovelli @laurasciacovelli
Finale image © by Adrien Dirand @adriendirand
Credits: © Courtesy of Christian Dior Couture