Experience the Dior Haute Couture SS22 show and discover the new collection by Maria Grazia Chiuri.
The atelier – where head and hands work in concert – is both an instrument and a place of experimentation, constantly renewing the magical and scientific language that is Haute Couture.
It is the emblem of the Dior Haute Couture spring-summer 2022 collection, dreamed up by Maria Grazia Chiuri.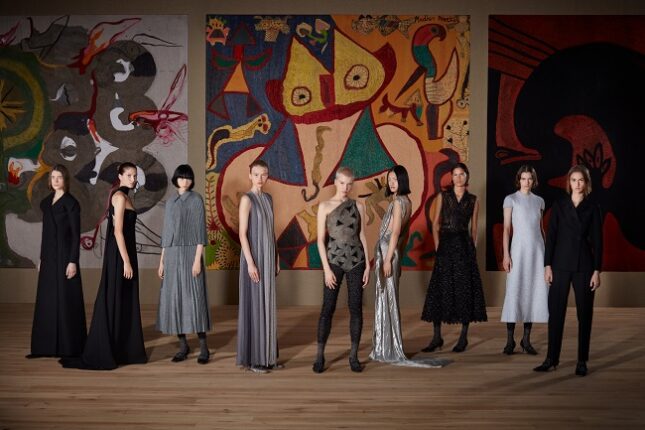 A symbol of the atelier's original excellence, embroidery is not just a decorative detail. It gives fabric its structure, its architecture. The tights, a signature of the collection, derive their spectacular dimension from embroidery to establish a lively dialogue with different pieces.
These singular silhouettes are revealed in a decor punctuated by unique works, the fruit of the encounter between Maria Grazia Chiuri, the Indian artist couple Madhvi and Manu Parekh, the Chanakya Atelier and the Chanakya School of Craft.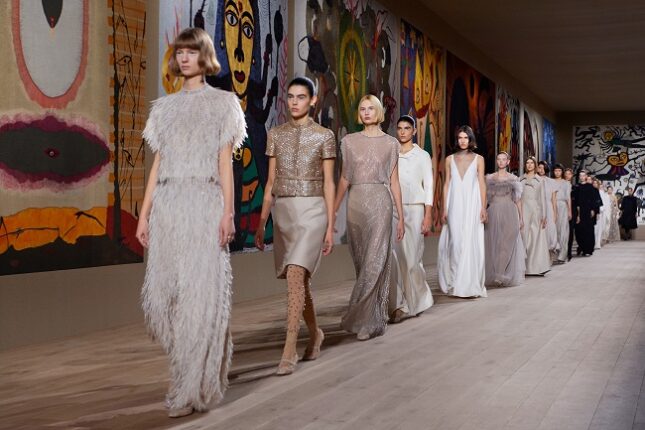 An inspiring creative dialogue, collective, exalting virtuoso skills, where embroidery is transformed into a collaborative mode of expression, at the crossroads of art and craft.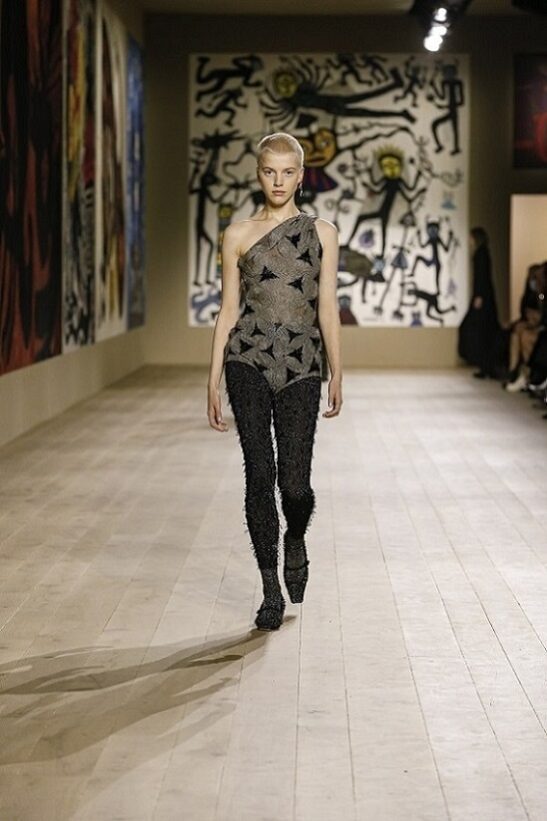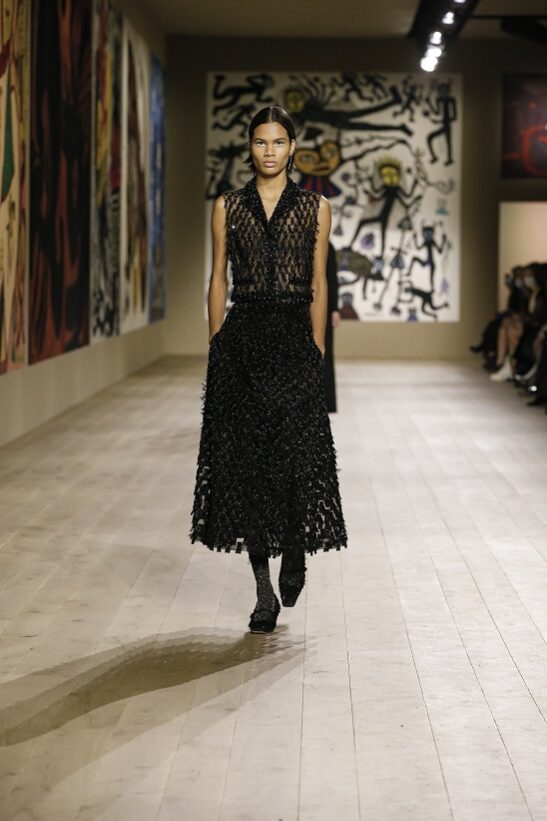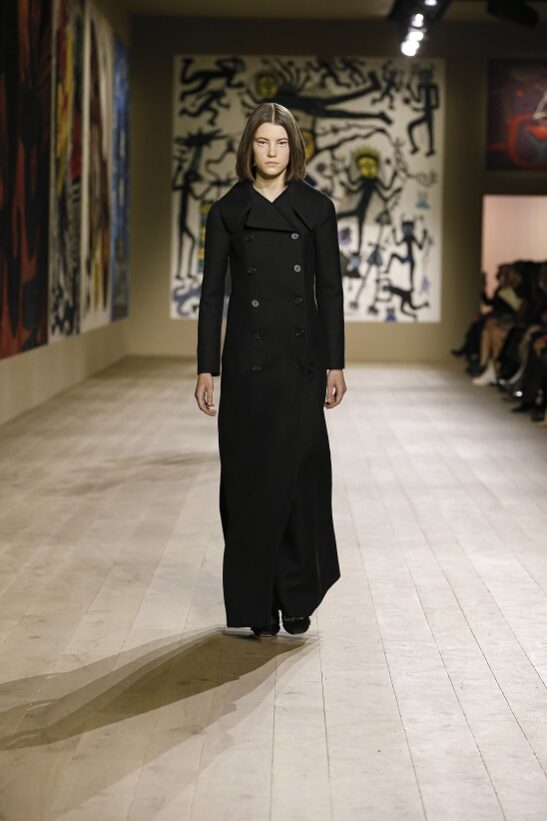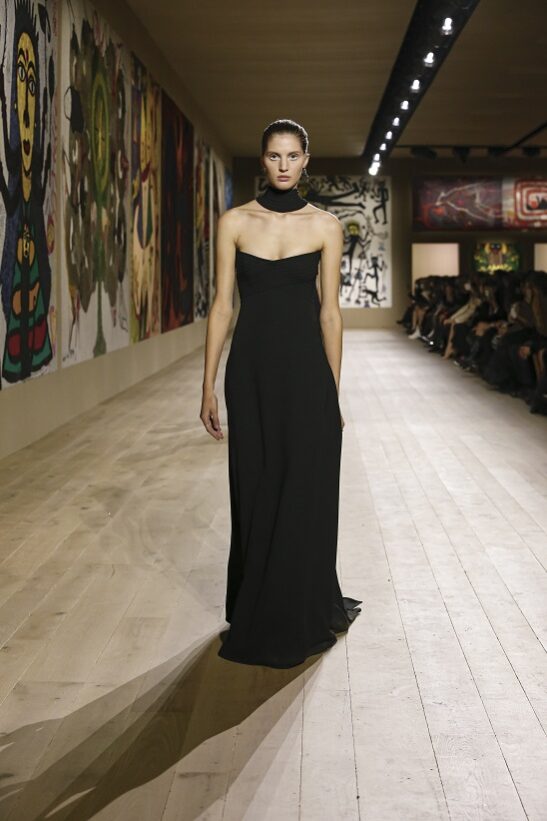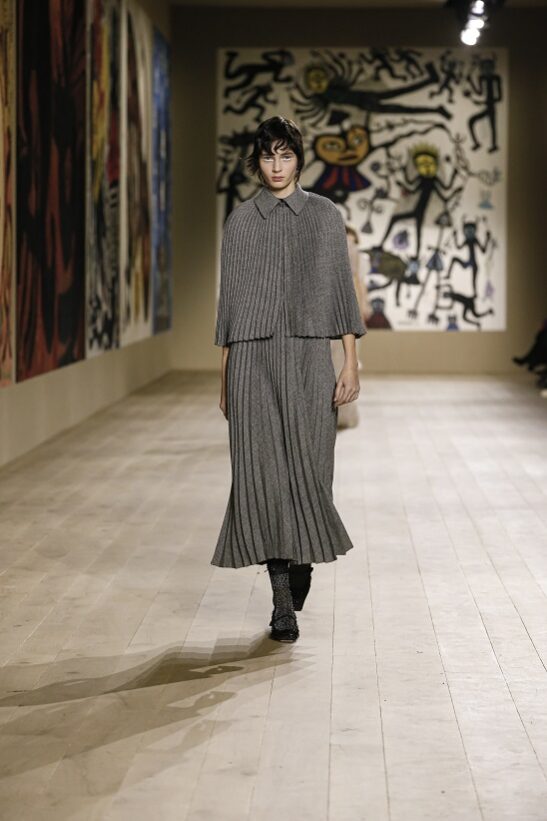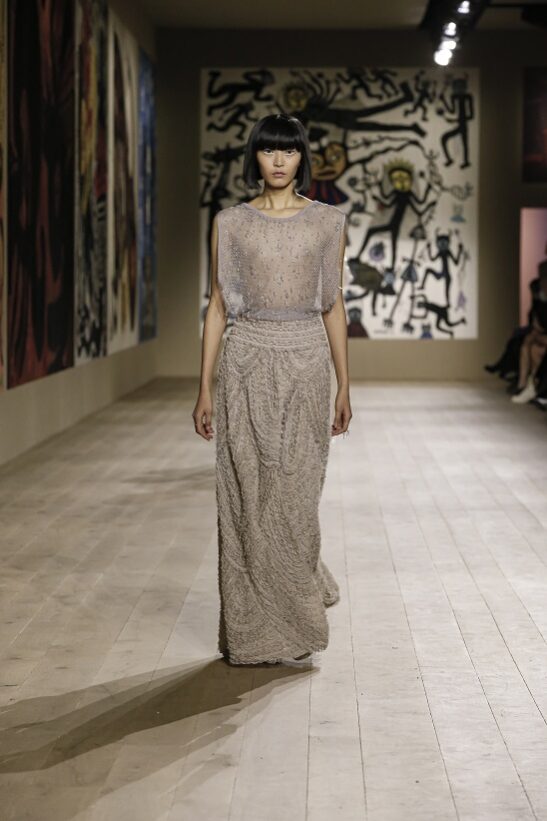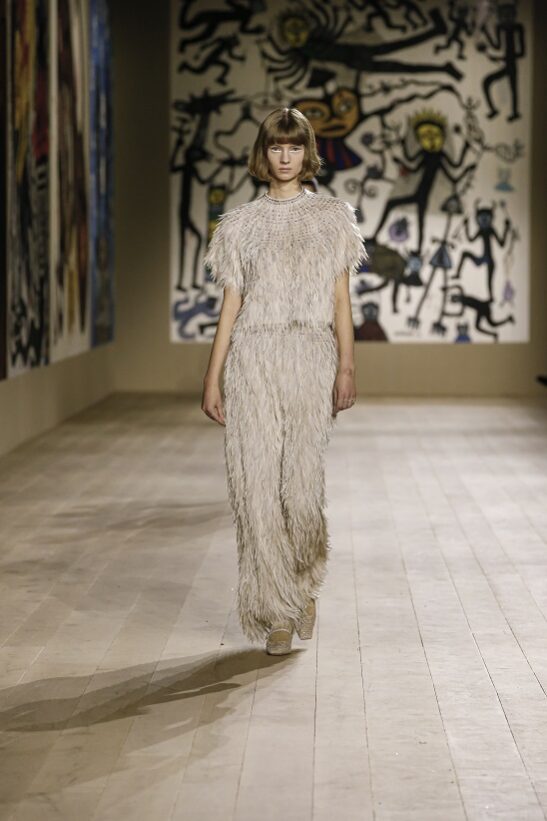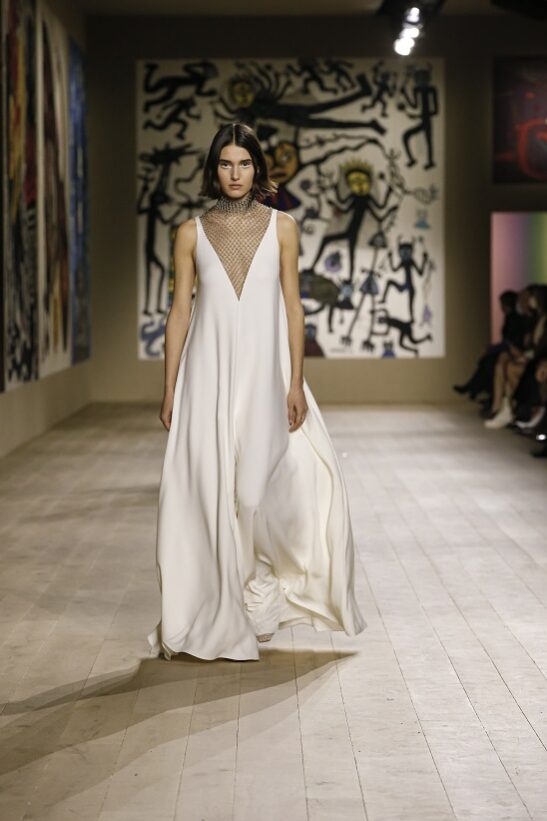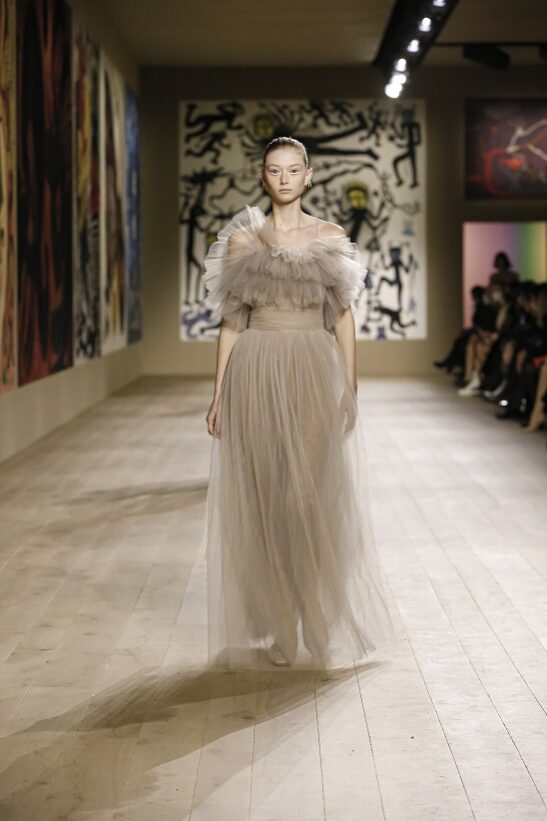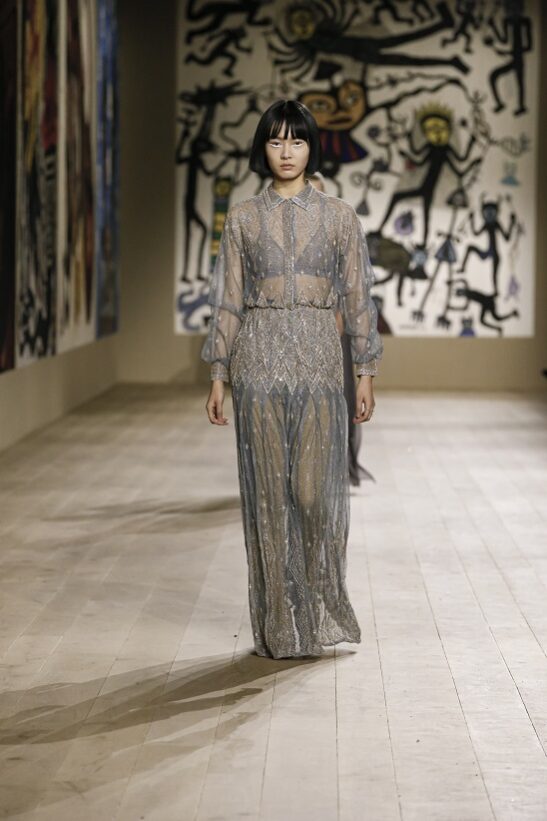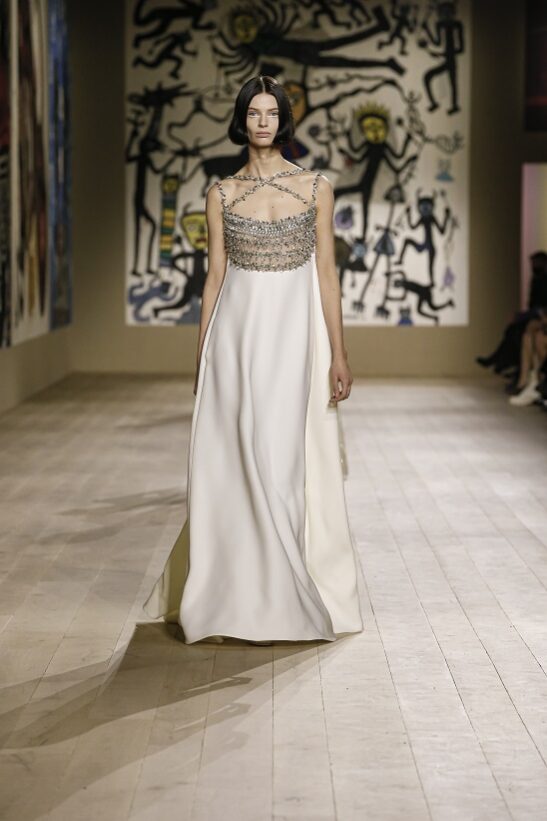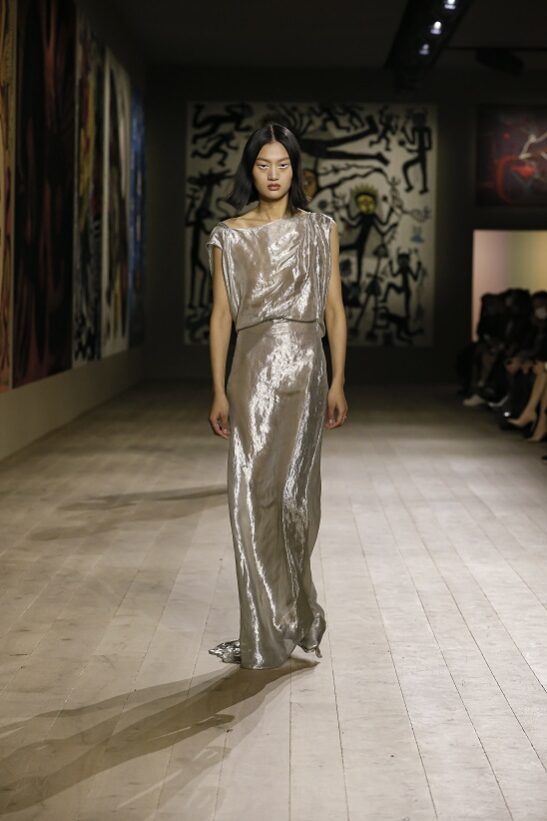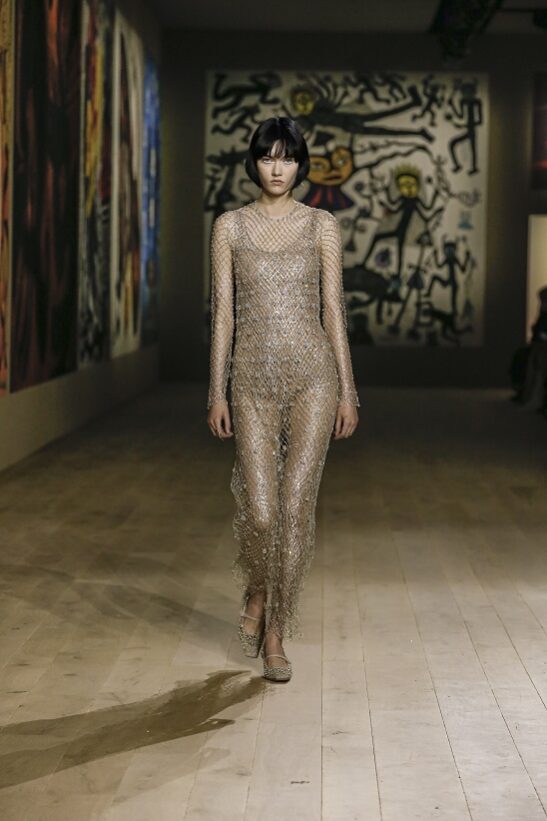 Acknowledgements
Production & Direction: Bureau BETAK @BureauBetak
Art Installation: Madhvi PAREKH & Manu PAREKH 
Music: Michel GAUBERT 
Art Installation Embroidery: Chanakya @Chanakya.In & Chanakya School of Craft @chanakya.school
Make-up: Peter PHILIPS @peterphilipsmakeup for @diorbeauty
Hair: Guido PALAU @guidopalau
Casting: Michelle LEE Casting @emperor.lee
Lights: Philippe CERCEAU 
Video: Tender Night @tendernightparis
Shoes: Christian DIOR 
Photographer: © Laura Sciacovelli @laurasciacovelli
Credits: © Courtesy of Christian Dior Couture