Designed by Peter Philips, Creative Director and Image of Makeup Dior, the collection Skyline plays with colors and effects of shadow and light, to reshape facial lines.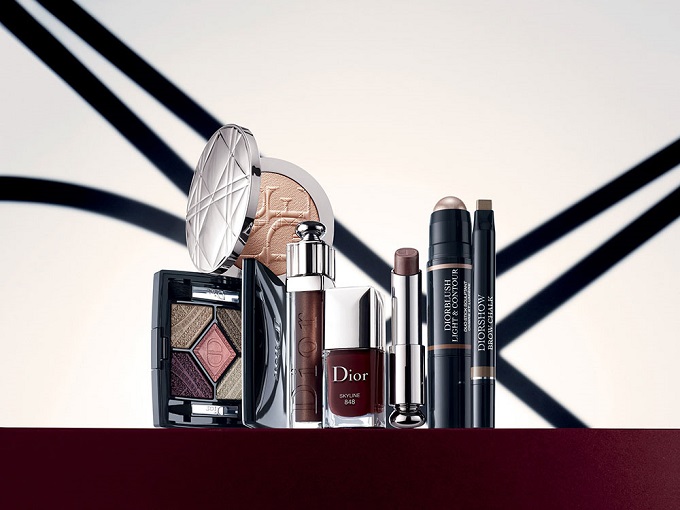 This fall, Peter Philips, Creative and Image Director for Dior Makeup, has imagined a beauty look that plays with shadow and light as he celebrates the daring Dior woman driven to experiment; a woman enhanced by the Skyline collection featuring eyeshadows, blushes, lipsticks and brow pencils inspired by the techniques of professional makeup artists.
Facial contours are naturally sculpted, eyeshadows in autumnal colours bring out the eyes, while lips and nails take on shades of daring that evoke the bold lines of the Eiffel Tower, the timeless icon that inspired Peter Philips to create the Skyline collection.
The Skyline woman according to Peter Philips? "A figure who aspires to explore every possibility, who likes to play with illusion. A bold, feminine woman in touch with her world".
Inspired by the iron and lace-like design of the Eiffel Tower, the Skyline collection features makeup that plays with radiance and transparency, intensity and contrast. Evoking the charms of the City of Light, the Creative and Image Director for Dior Makeup imagined an architectured and dynamic collection that is elegant, bold and profoundly Dior.
Peter Philips – Creative and Image Director
All images © Courtesy of Christian Dior Couture