Introducing the new Ski Capsule from #DiorSpring22, designed by Kim Jones in collaboration with artist Peter Doig, and featuring the technical of expertise of winter sports specialists @DescenteBlanc, @PocSports, AK SKI and Akonite.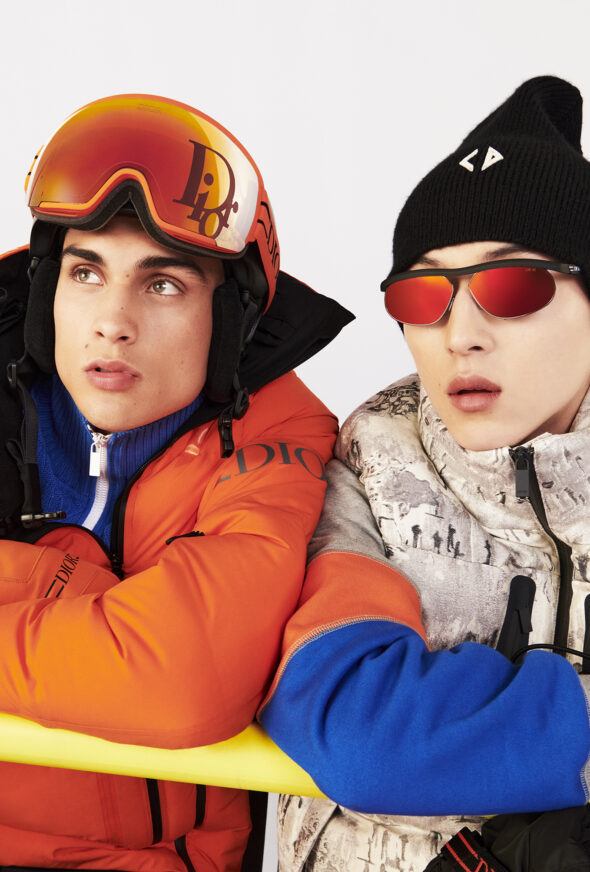 As an extension of the Dior Winter 2021 Collection, Artistic Director of Men's lines, Kim Jones, has pursued his collaboration with british painter Peter Doig and imagined a Ski Capsule, fusing art, fashion and technicality.
Weaving a creative and technical interaction with the japanese brand Descente*, all the silhouettes in this winter wardrobe are designed for skiing, where form and function, perfectly combined, offer a unique experience.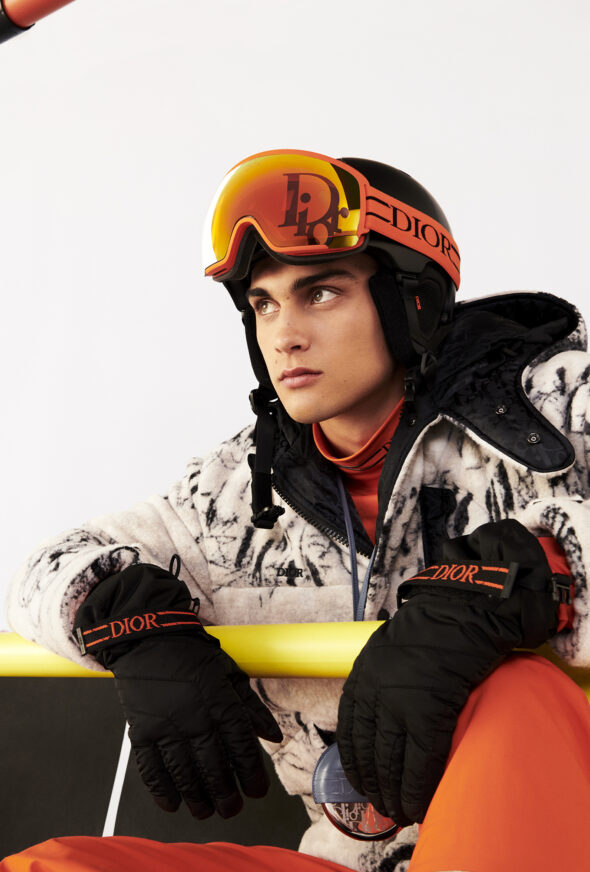 The couture touches of a sportswear look, a helmet adorned with the "Dior" logo and a ski mask – made by Poc* – as well as a snowboard laser-engraved with the Dior Oblique motif – developed by Ak ski* –, emphasize exceptional craftsmanship. The ultimate surprise is a sled with contemporary curves – made by Akonite – to enrich this capsule, a virtuoso alliance between the house's cutting-edge expertise and excellence.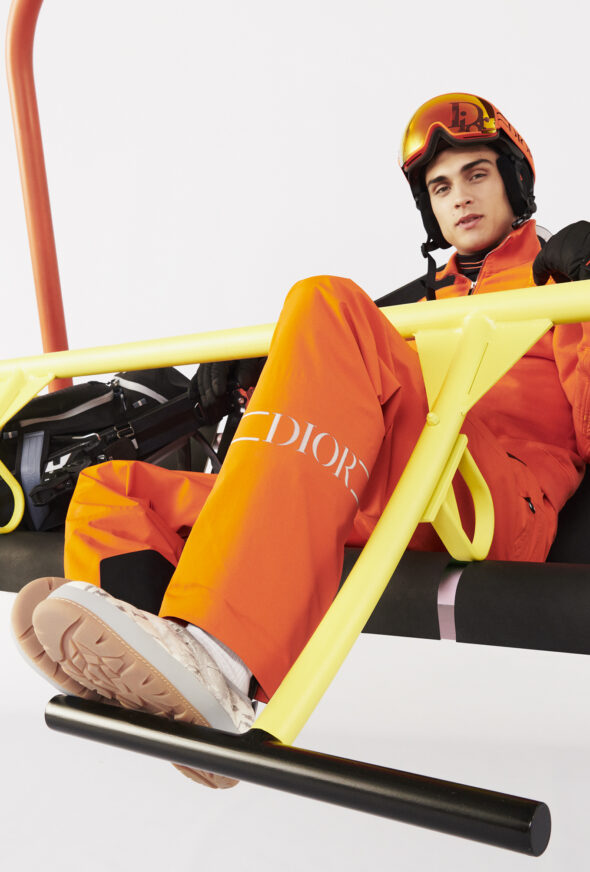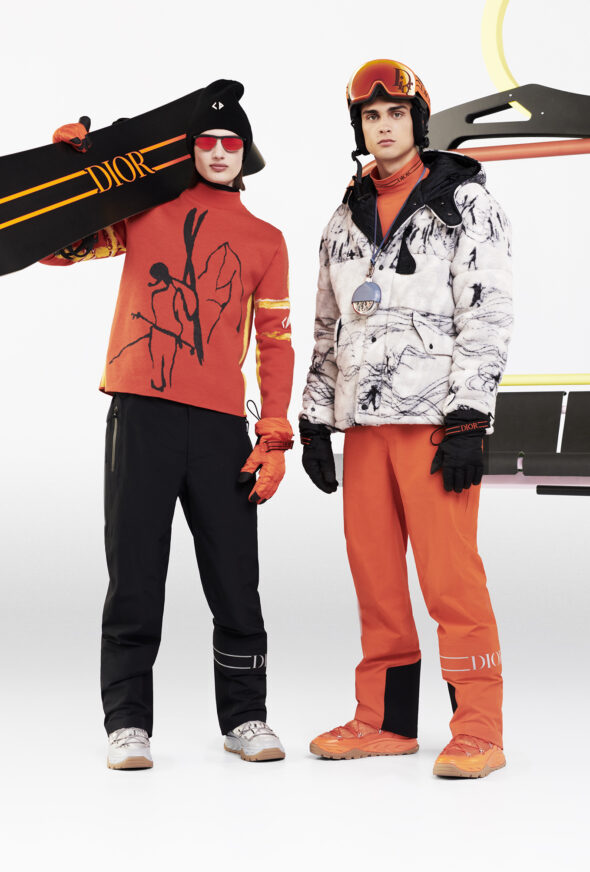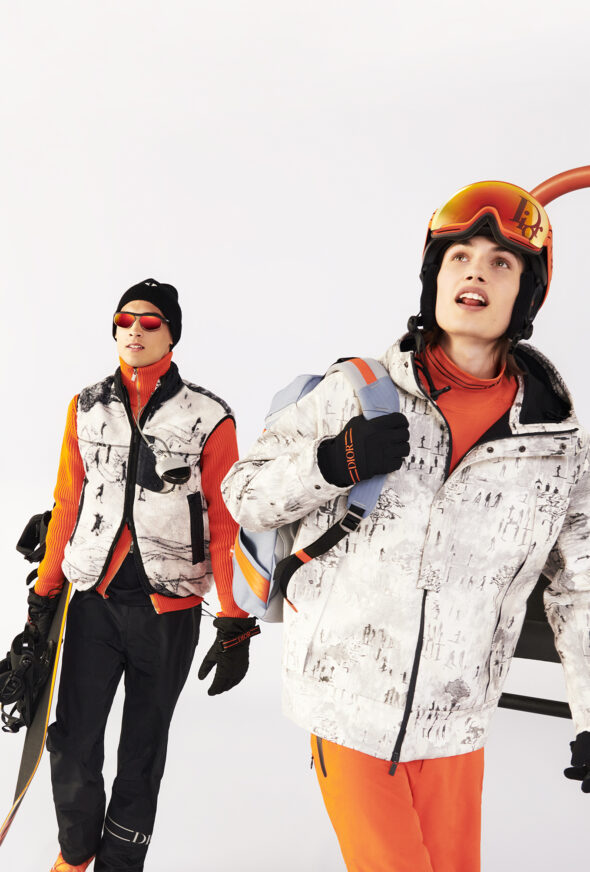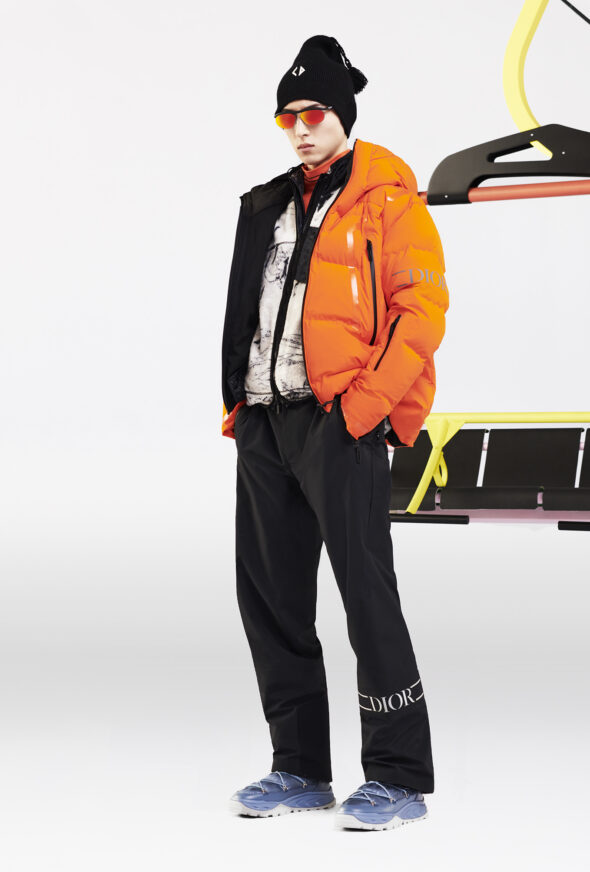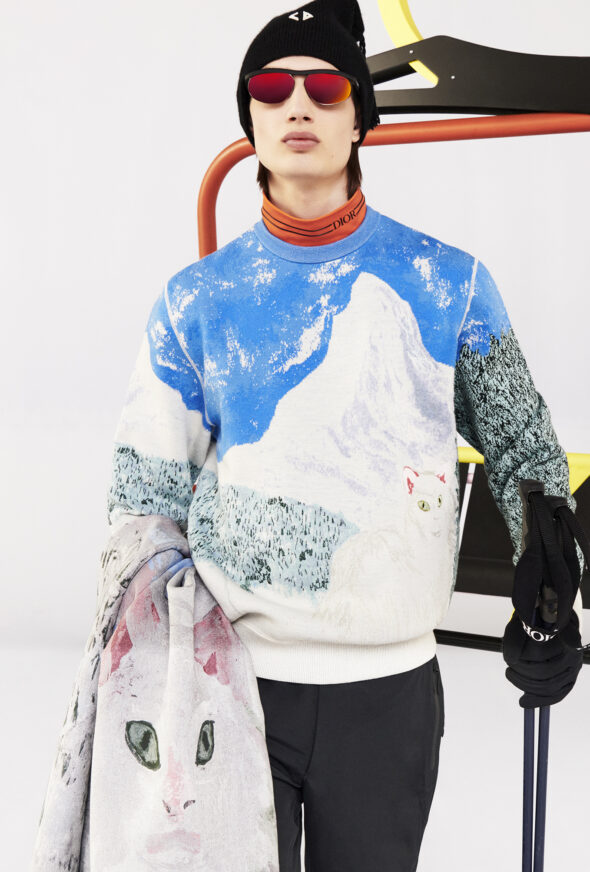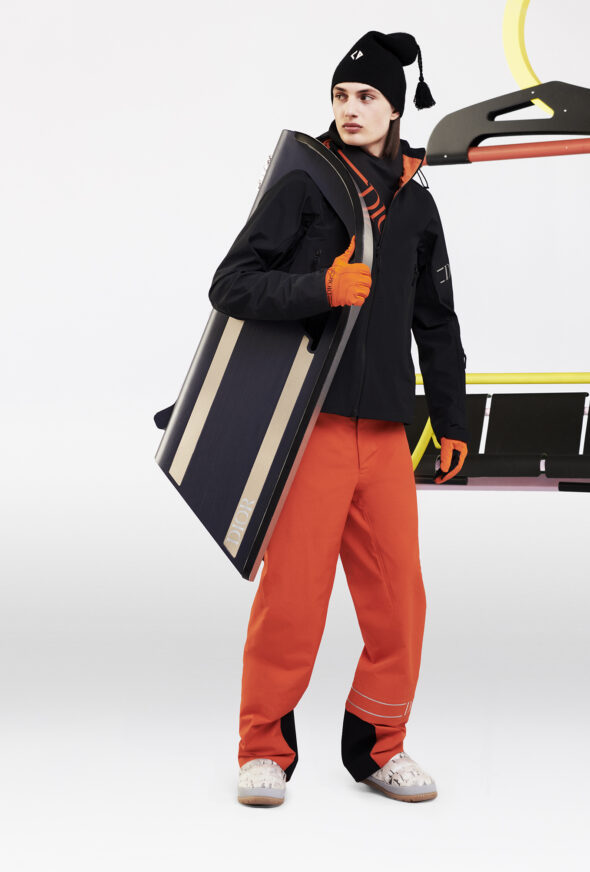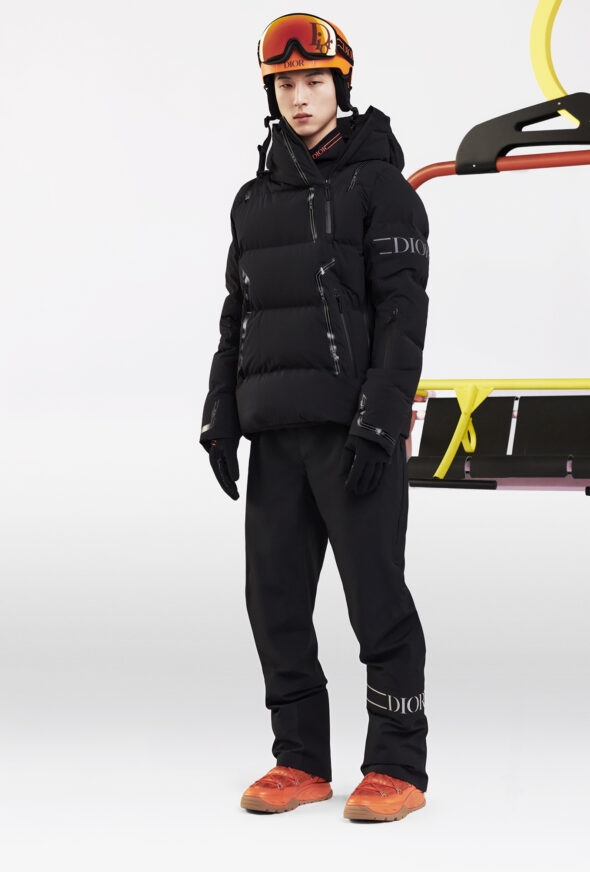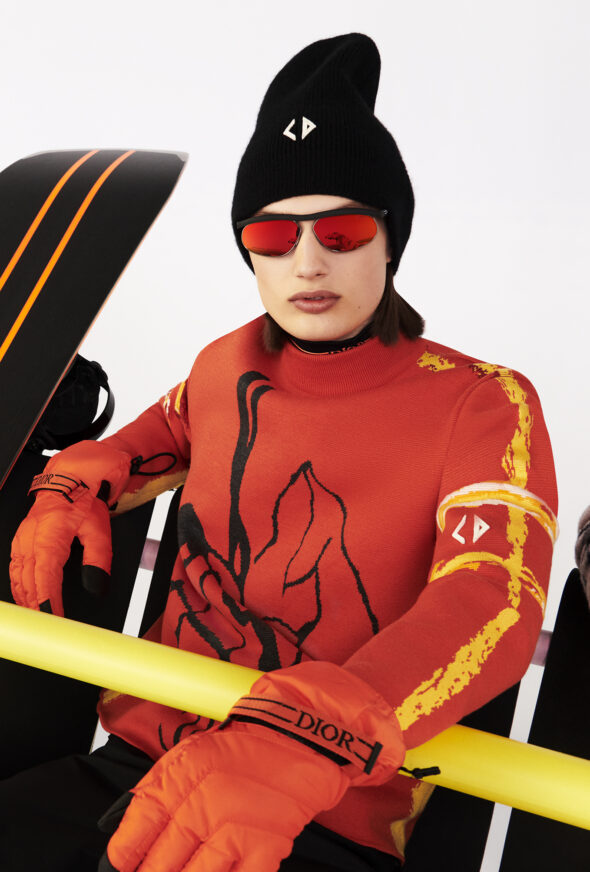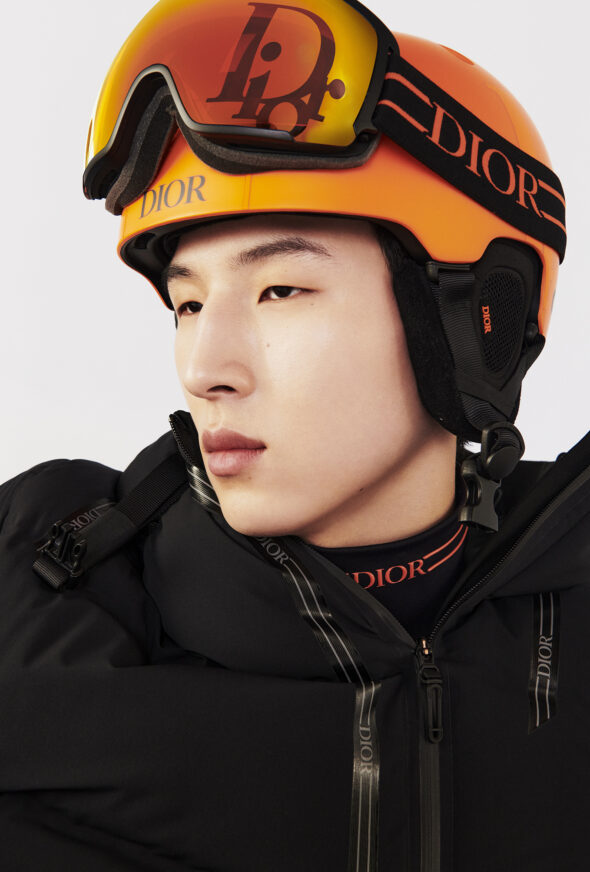 * Kim Jones and Dior have already teamed up with descente, poc and ak Ski for the Dior Spring 2021 line.
Credits: © Courtesy of Christian Dior Couture