Embracing the festive spirit, Dior Joaillerie face Cara Delevingne celebrates with 'Rose des Vents' jewels  by Victoire de Castellane and their precious mix of golds, ornamental stones and diamonds.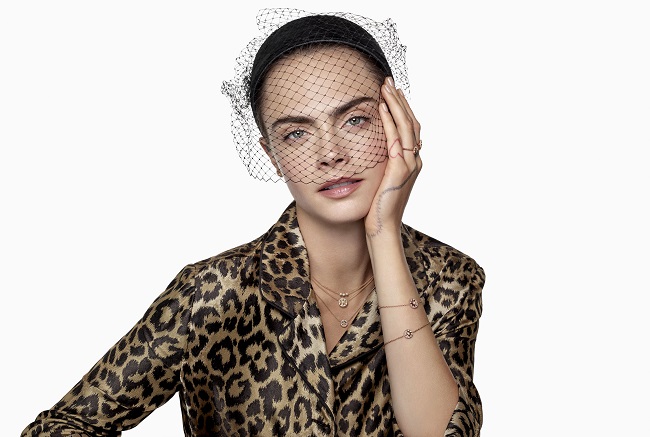 Dior Joaillerie is unveiling its new campaign, embodied by its muse Cara Delevingne.
The English actress and model, known for her magnetic beauty, wears the creations of Victoire de Castellane with elegance and audacity.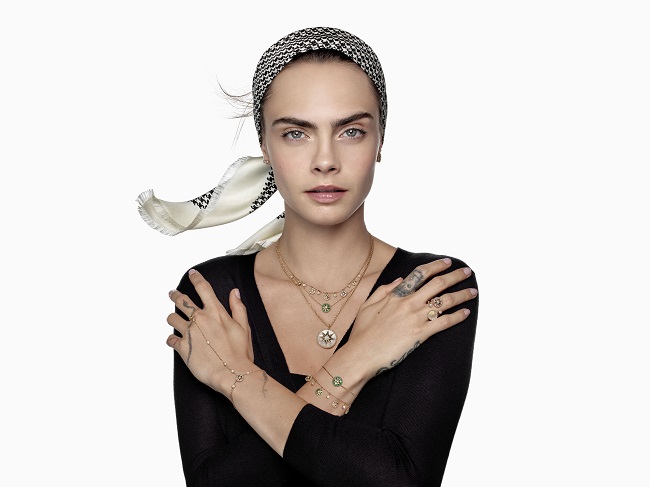 The iconic Rose des vents collection has been enriched with precious new additions, including a series of necklaces in yellow gold associated with malachite or mother-of-pearl, as well as pink gold versions featuring opal or onyx, and an imposing diamond-set white gold medallion.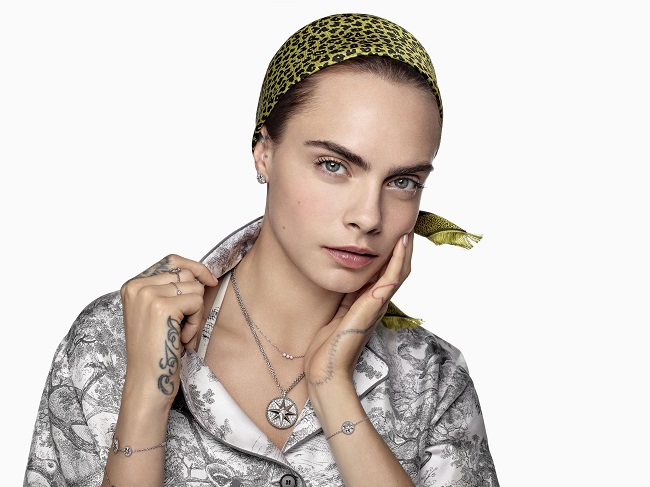 As a final surprise, two sets – one crafted in pink gold, diamonds and mother-of-pearl, and the other in white gold with diamonds and onyx – may be mixed and matched with the other irresistible creations. These good luck charms and emblems of modernity are made to collect and combine.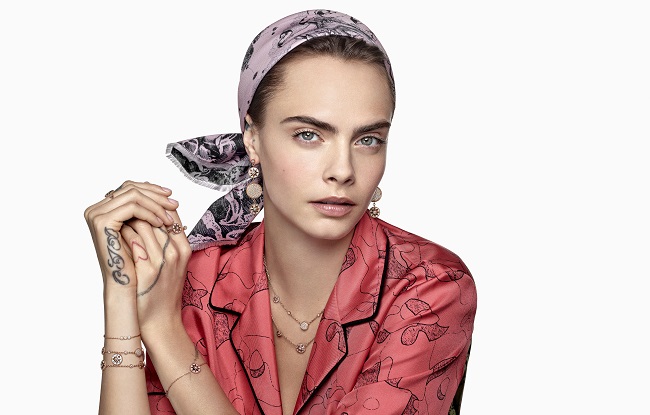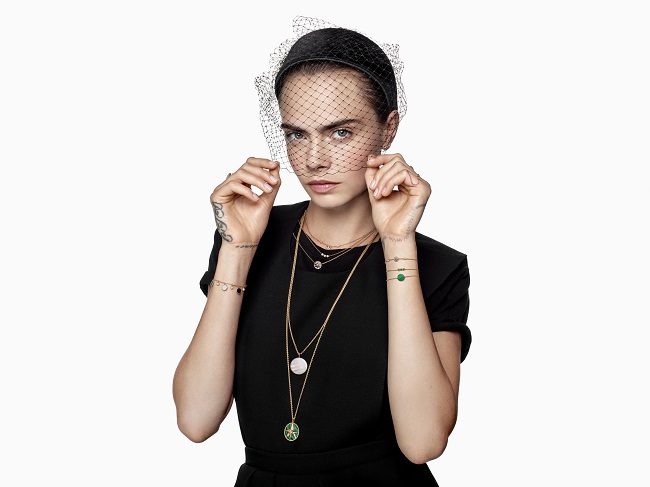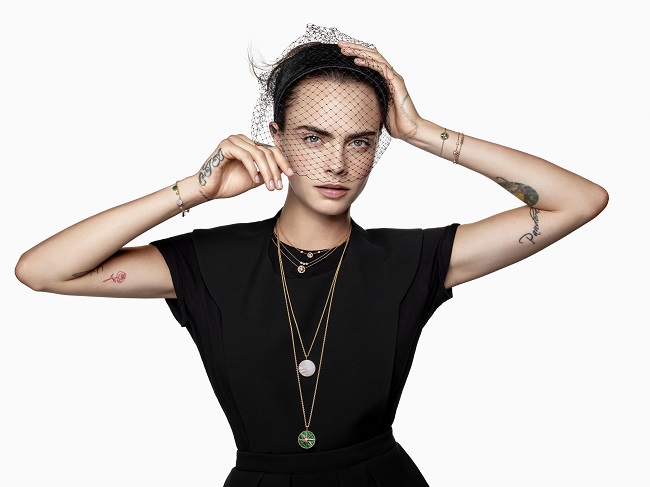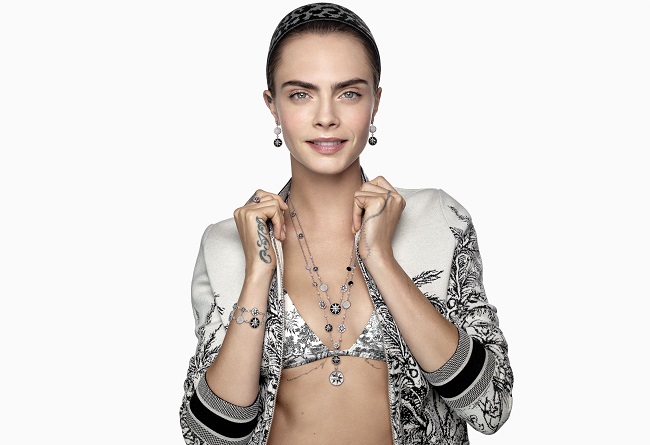 © Film: @CGaimari
Photo: @JulienMartinezLeclerc
Credits: © Courtesy of Christian Dior Couture