Dior Announces its Fall 2020 Men's Show On December 3rd, 2019, in Miami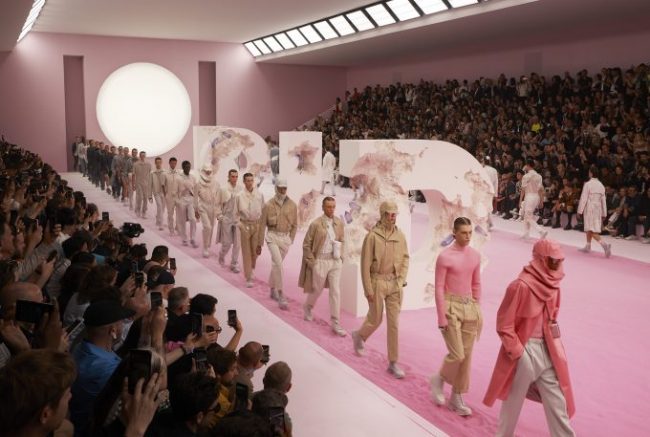 A year after his debut Fall 2019 runway show – presented in Tokyo in collaboration with the artist Hajime Sorayama – Kim Jones will unveil his next men's collection for Dior on December 3rd, 2019, in Miami, Florida.
"We are honoured to be holding our second men's Fall show in Miami, in the United States – a country with which we have a longstanding relationship going back decades, and with which we share a passion for art, design and the values of modernity, innovation and savoir-faire that also are deeply rooted in the American culture," says Pietro Beccari, CEO of Dior.
"The US was the first place after France where Christian Dior enjoyed success, and I am looking at a project he did in the 1950s in the States as a starting point for Fall. I am really looking forward to presenting our first men's show in the US for this Fall 2020 collection as the perfect precursor to Art Basel," adds Kim Jones, Artistic Director of Dior menswear.
This exceptional event will take place two days before the inauguration of the international contemporary art fair, Art Basel Miami Beach, which is to be held from December 5th to 8th, 2019.
Paying tribute to Christian Dior, who did a major tour of the United States in 1947, just a few months after his first fashion show, this event will celebrate and nurture the long standing bonds between the House and the American continent.
It is thus in the heart of this capital of contemporary art, an emblem of multicultural modernity that echoes the passion for art shared by both Christian Dior and Kim Jones, that the Fall 2020 collection will be revealed, writing a new chapter in this enduring love story with America.
© Courtesy of Christian Dior Couture