Introducing the campaign for Dior Winter 2021 by Kim Jones in collaboration with artist Peter Doig, whose work is seen here on the 'Saddle Soft' bag's 'Dior and Peter Doig' camo motif, on a soft sweater, and hats by Stephen Jones.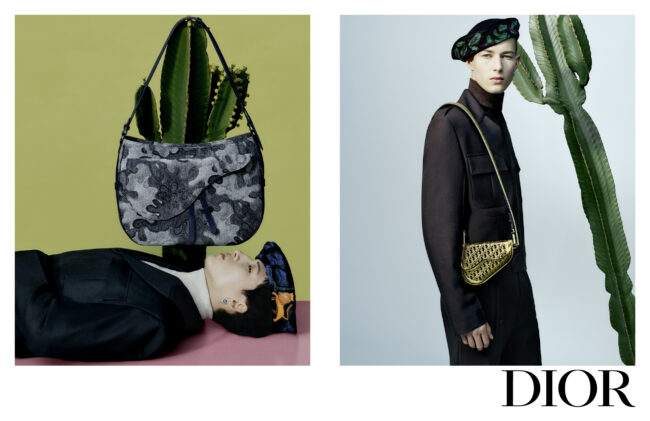 For the Dior Winter 2021-2022 collection, Kim Jones reinterprets formal wear, a captivating source of inspiration and an ever-reinvented reference to the House's heritage. Each look exalts the excellent craftsmanship of the Dior Ateliers and celebrates the singular enchantment of Peter Doig's paintings.
"Raphael Pavarotti really gave a contemporary twist to this Dior men's Winter 2021-2022 campaign. The photographs are like paintings, with a color palette inspired by Peter Doig's universe. It's a mix between modernity and poetic melancholy." Kim Jones.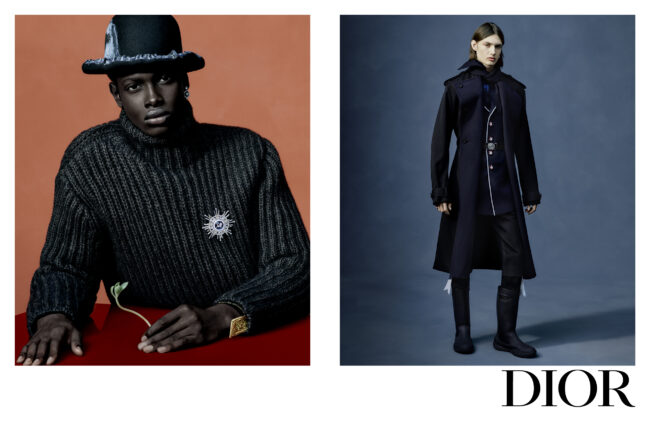 Through Rafael Pavarotti's lens are revealed exceptional pieces made in collaboration with the British artist. In an ode to his fascinating aesthetic, silhouettes are completed by poetic punctuations, with hats and berets based on the styles worn by his subjects. A virtuoso expression of infinite creativity, these hand-painted works surpass the limits of the imagination.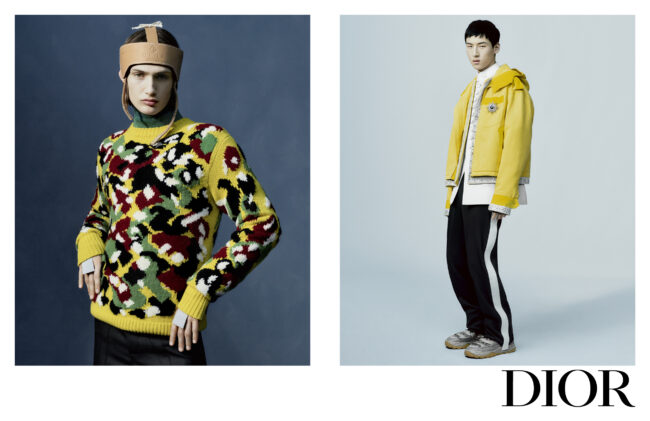 Adding a final touch, the line's accessories also embody this artistic encounter: the Saddle bag this season is revealed in a precious cannetille version adorned with metallic threads or clad in a delicate camouflage motif. Available in rich shades of chocolate and cognac as well as denim, this iconic print also features on Dior Explorer boots. Dior jewelry by Yoon Ahn pays homage to Renaissance cameos and officer's medals, bold emblems of the men's wardrobe. As dialogues with art in all its forms, these designs transcend eras and codes.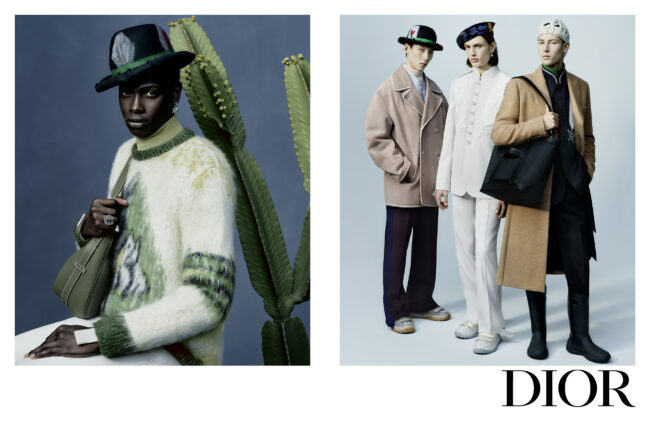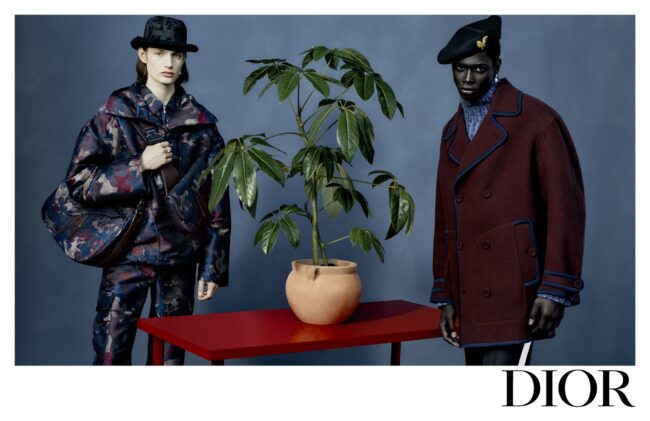 Credits:
Photographer Ad / Digital Campaign: Rafael Pavarotti @rafaelpavarotti_
Film Maker: Jason Yan Francis @Jason_Yan_Francis 
Art Director: Ronnie Cooke Newhouse @ronnie.cooke.newhouse
Stylist: Melanie Ward @themelanieward
Make Up Artist: Peter Philips @peterphilipsmakeup
Hair Stylist: Benjamin Muller @benjaminmullerhair
Models: Thatcher Thornton @ Supa – Woosang Kim @ Premier – Djibril N'diaye @ Noah – Jean @Tigers MGMT
© Courtesy of Christian Dior Couture