Harper's Bazaar Indonesia enlists fashion photographer Glenn Prasetya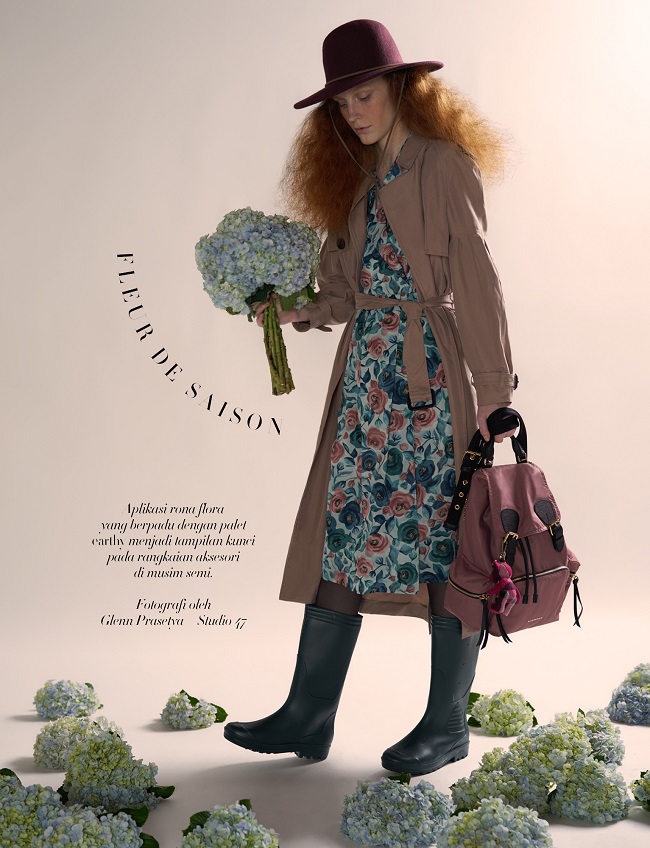 Fashion photographer Glenn Prasetya captured Fleur De Saison story for the April 2017 edition of Harper's Bazaar Indonesia featuring Ksenia at Amor Models.
In charge of styling was Chekka Rieska, with makeup from Dewi Darmawan, and hair styling by Kiefer Lippens. Retouching by Nugroho Adi at Studio47.
Harper's Bazaar Indonesia April 2017
Photographer: Glenn Prasetya
Styling: Chekka Rieska
Makeup: Dewi Darmawan
Hairdo: Kiefer Lippens
Model: Ksenia /Amor Models
Retoucher: Nugroho Adi
Credits: © Courtesy of Glenn Prasetya