Gucci launches 'To Gather Together', the next chapter of Chime for Change campaign with dedicated ArtWalls.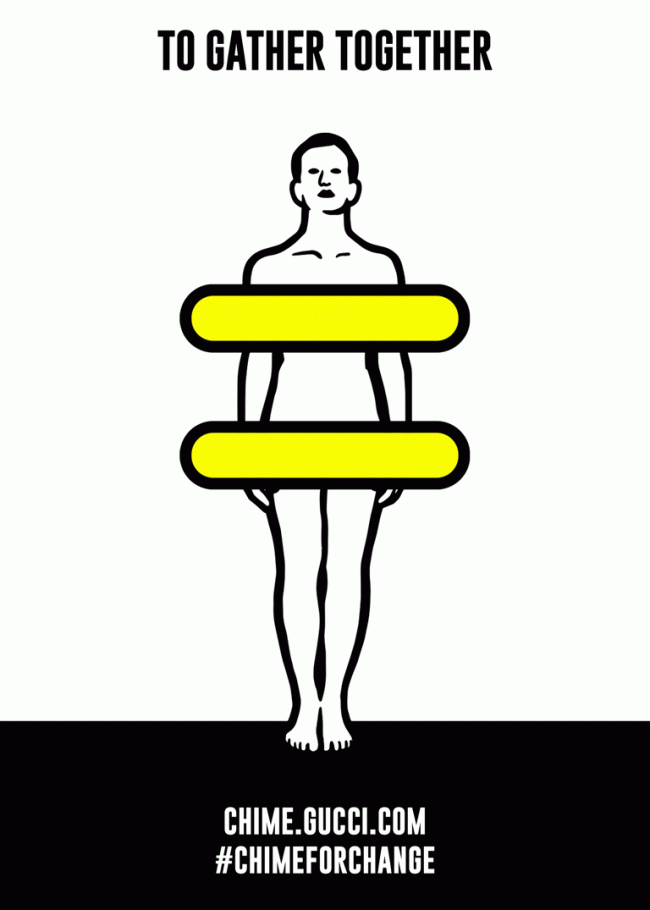 Alessandro Michele collaborated with Italian visual artist MP5 to create the new CHIME FOR CHANGE campaign identity, revealed on Gucci's ArtWalls in London, Milan, New York, Taiwan and Hong Kong. In striking yellow, black and white graphics, silhouettes of human figures, unidentifiable by gender or other labels, stand together. Earlier this month, Gucci presented On/Off, a two-part wall painting by MP5 at the Gucci Garden in Florence. MP5's work is characterized by an incisive black and white style and aimed at a critical and politically engaged vision of reality.
Amplifying and celebrating the community of global voices speaking out for gender equality and self-expression, Gucci published the first issue of the CHIME Zine, edited by community organizer and writer Adam Eli. The new CHIME FOR CHANGE website, CHIME.Gucci.com, will host a digital version of the Zine, along with content curated by CHIME FOR CHANGE Managing Editor and award-winning journalist Mariane Pearl.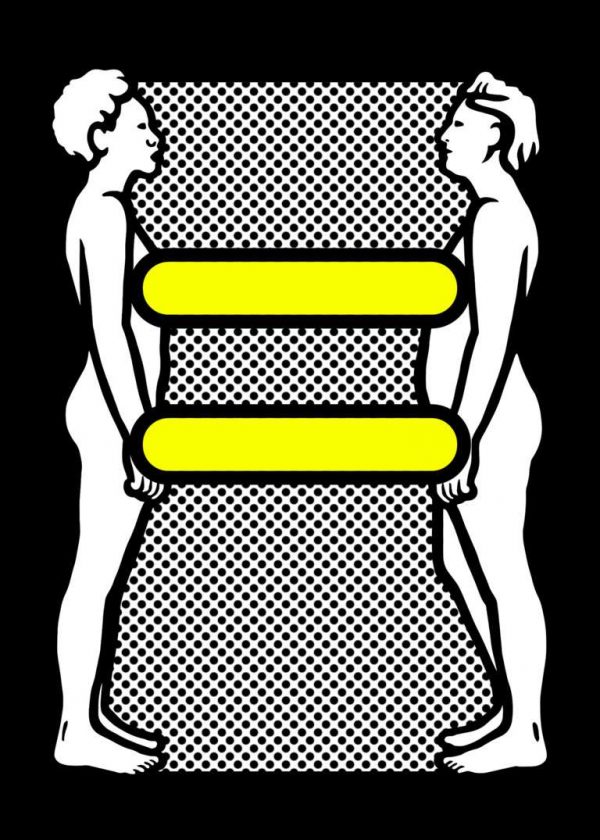 Building on its six-year legacy of funding more than 425 non-profit projects with 156 partners in 89 countries, directly benefiting more than 570,000 girls and women globally and reaching more than 3 million family and community members, CHIME FOR CHANGE will support new projects with global partners working to empower the next generation of leaders and realize a more equitable world including:
● Equality Now: connecting and mobilizing young women activists to drive progress on human rights in the Middle East and North Africa;
● Global Fund for Women: developing young leaders in Hong Kong, Brazil and Mexico, who are organizing across the pressing issues facing women locally;
● Ms. Foundation for Women: funding innovative approaches to movement-building and activism centered around women of color in the United States;
● UN Women: increasing women's political participation and representation in Brazil;
●Vital Voices: empowering youth to address gender-based violence in Italy through innovative and interactive programming;
● Women Deliver: connecting outstanding young advocates with the platforms, people and resources to amplify their influence.
Discover the new website