For Lanvin Fall 2020, Bruno Sialleli was inspired by Italian cartoon artist Hugo Pratt's adventurous sailor Corto Maltese.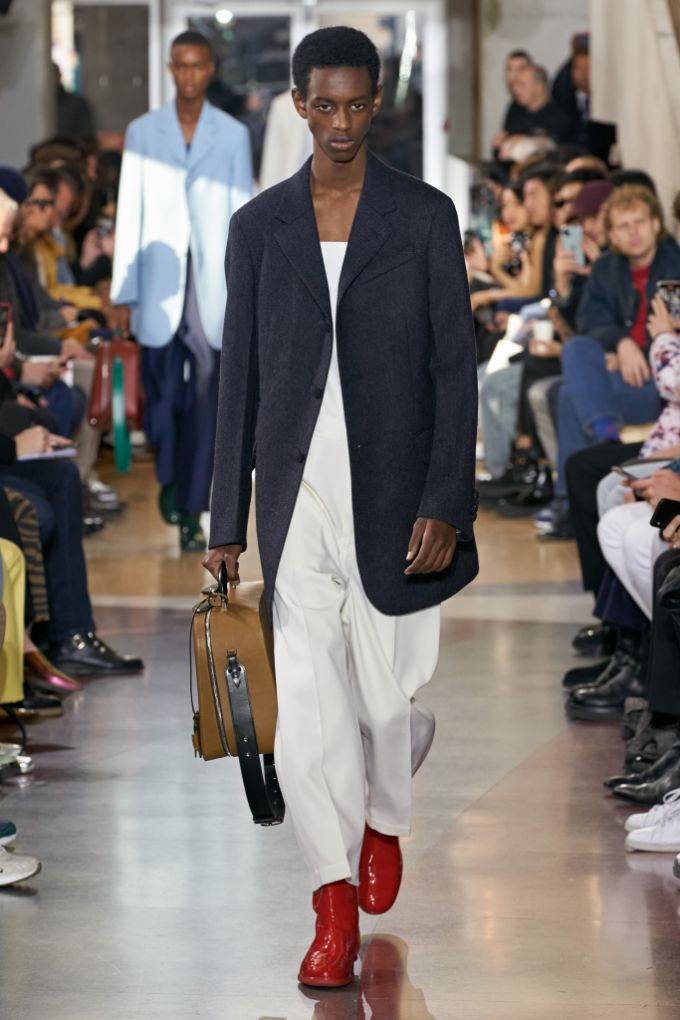 LANVIN presents its Autumn-Winter 20-21 Menswear collection in a brutalist building built in 1972, today home to the CND, France's National Dance Center.
The collection is entitled Beach Birds after a choreography by Merce Cunningham where each dancer performed to their tempo, like a flock of birds enjoying themselves on the seashore. The spectacular arena of the CND, which is not too dissimilar from La Cité Radieuse in Marseille by Le Corbusier where LANVIN's Creative Director Bruno Sialelli grew up, acts as a launchpad for this new journey.
Corto Maltese, Hugo Pratt's comic book hero, is the key inspiration behind this youth, bound for or recently returned from the ends of the earth. Corto with his craggy beauty, his officer's coat, his insatiable curiosity. But Corto shaken up by contemporary touches, by skateboarders as documented by Hugh Holland, the pioneer photographer in 1970's California, free-wheeling dudes with their sun-scorched hair, sharks teeth around their necks, hanging out on beaches around the world – another reference to Beach Birds.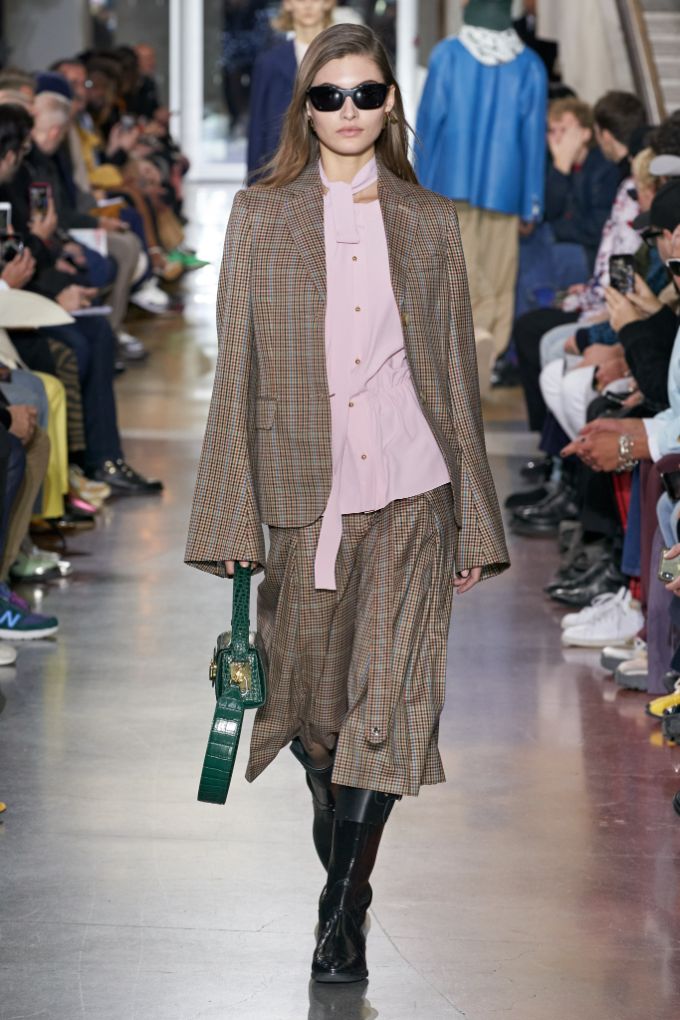 Bruno Sialleli's adventurers – be they skaters or sailors – do not, however, neglect their tailoring.
In this luxury wardrobe, maximum attention is given to fabrics and materials with wool gazar, wool drill, exceptional leathers, alpacas and cashmeres, and equally to cut and proportion. Trousers are short, some toying with the width to taper at the ankles, finished by XXL skate shoes with super-wide laces; the skater outfit lifted with a stroke of the pen…and a crack of the whip. Isn't the coat the very incarnation of Corto Maltese? Here, a reefer jacket is boosted with leg-of-mutton sleeves and double buttons. Here, a cashmere overcoat boasts fireman toggles. And here, the famous Mackintosh raincoat is decorated with a hand-painted Corto scene.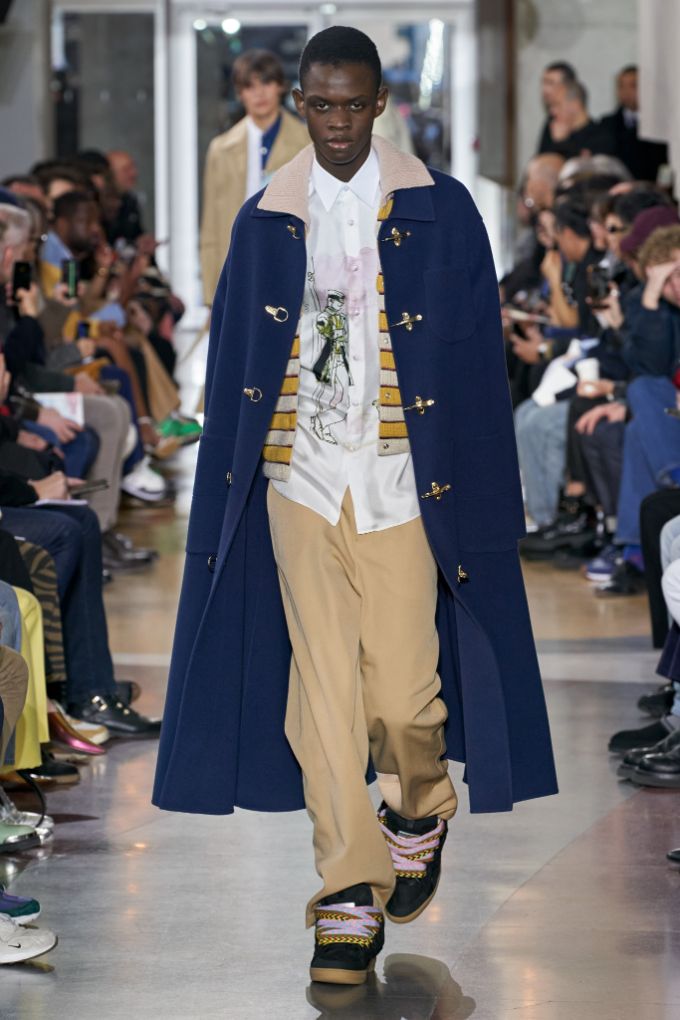 This autumnal wardrobe flaunts unruly colours. Forest green and burgundy are spattered with necklaces in oranges and reds, dyed feathers or woven wicker balls. Elsewhere, canary yellow and Lanvin blue drive away the season's greyness and wide stripes remind us that the college boy look is still an emblem for Maison Lanvin.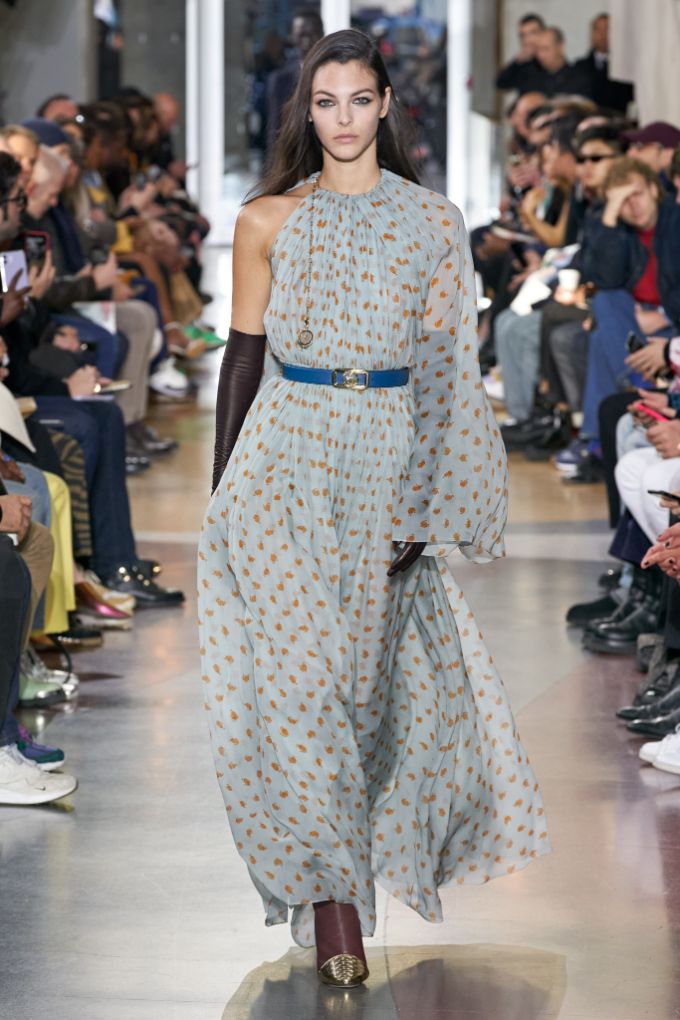 In the fluent imaginary world of Bruno Sialelli, women always have a place among men. They wrap themselves in coat-capes with trumpet sleeves and Prince of Wales checks, or long, inordinately flowing dresses with ethereal flounces, pine cone-shaped minaudières on their wrists.
For a trip, even on the fly, one still needs to pack. The bags are the ultimate in excellence. Here is the Bogey, open sea-style, imposing its personality with a subtle front pleat, or this new model in stiff leather, like a carry-on briefcase for the plane.
On the final coat, the sleeves with very large denim cuffs similarly evoke the world of sailing and that of fencing; in the back, a half-belt enhances the style and we can imagine Corto Maltese on a winter's evening, heading off to meet Visconti.
© Courtesy of Lanvin