A Parigi la collezione di preziosi Van Cleef & Arples celebra L'Arca di Noé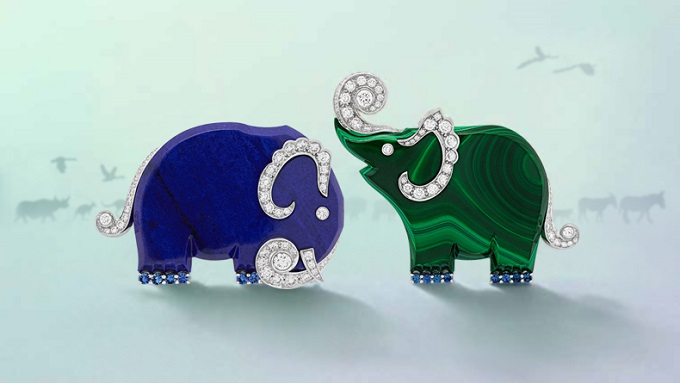 La collezione incantata di Van Cleef & Arpels va in mostra nel cuore di Parigi. Il marchio di alta gioielleria del brand Richemont ha inaugurato l'exhibition "L'Arche de Noé" allestita all'interno del "Hotel d'Evreux", in place Vendôme, affidandone le scenografie a Robert Wilson, poliedrico regista teatrale americano.
L'esposizione, che deve il nome alla nuova collezione e che rimarrà aperta al pubblico fino al 26 settembre, racconta il Diluvio Universale attraverso 38 coppie di animali formate da preziosissime spille, veri e propri virtuosismi di Haute Joaillerie.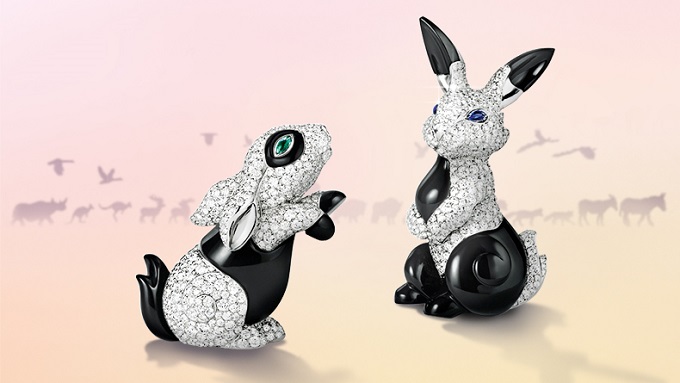 Da sempre la natura è fonte di ispirazione per Van Cleef & Arples. E se le scritture sull'Arca di Noè hanno storicamente affascinato cultura e creatività, attraverso quadri onirici e la maestosità del grande schermo, ora hanno catturato anche l'attenzione dell'alta gioielleria.
Un omaggio al mondo animale, alla sua bellezza e varietà, prende vita grazie alla lavorazione magistrale di Van Cleef & Arples di pietre preziose. Diamanti e zaffiri vengono accostati a pietre dure come opale, onice e turchese, rigorosamente selezionate, tagliate e lucidate per formare la sagoma dell'animale desiderato.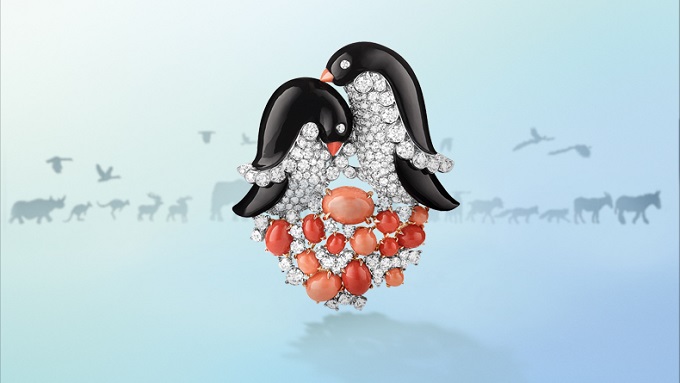 Il tema degli animali, tuttavia, non è nuovo alla Maison: è del 1923 la spilla benaugurale Colibrì, mentre nel 1966 fu realizzata una ludica collezione detta "La Boutique".
Entrando nel dettaglio dei pezzi esposti, si scopre – nelle coppie di pappagalli, elefanti, conigli, koala, gufi, tucani, zebre, scimmie, coccinelle, cigni, cerbiatti e altri – la maestria di una tradizione legata alla spilla perpetrata fin dal 1910.
Il concept è ispirato al quadro seicentesco di Jan Brueghel esposto al J. Paul Getty Museum di Los Angeles, "The Entry of the Animals into Noah's Ark" e alla grandiosità onirica della parata di specie che si avvicinano all'Arca.
Un'arca di Noè dal valore inestimabile.
Images © Van Cleef & Arples