Botany Bay — Carly Moore Fronts L'Officiel Mexico August 2016, Lensed By Gadir Rajab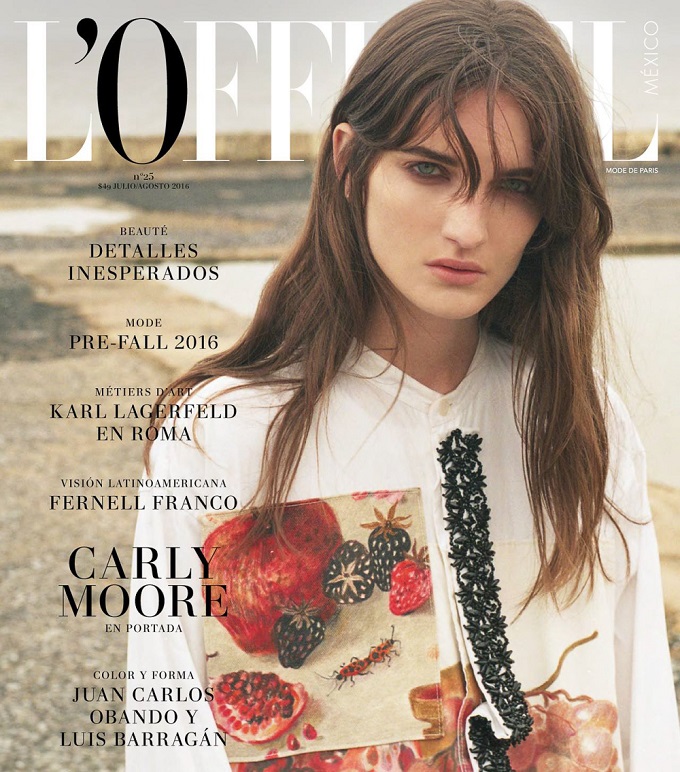 Model Carly Moore covers the August 2016 issue of L'Officiel Mexico, wearing a total look from Prada on the front snapped by Gadir Rajab with styling from Madeline Ostlie. For the cover story in addition to Prada on the cover also wears pieces from the likes of Dior, Christopher Kane, Max Mara, Saint Laurent and Kenzo to name a few.
The "Botany Bay" story also features makeup by Makeup Artist Holly Silius and hair by Hair Stylist Louis Ghewy by The Book Agency. Photographer's assistant Samantha Rubinstein, stylist's assistant Natalia Farnaus. Carly who's represented by Elite Models was cast by Sophie Castley, production assistant Nikola Vasakova.
Photography: Gadir Rajab
Styled by: Madeleine Østlie
Hair: Louis Ghewy 
Makeup: Holly Silius 
Casting: Sophie Castley
Model: Carly Moore (elite)
All Images Courtesy of Gadir Rajab @gadirrajab.com