A new design, inspired by the LV Archlight sneaker, joins the Louis Vuitton women's wardrobe: the LV Archlight slingback, worn this season by Chiara Ferragni.
Revealed for the first time during the women's Spring-Summer 2018 show, the LV Archlight
sneaker instantly became a cult classic thanks to its contemporary design and oversized sole. This season, it has inspired an elegant and ultrafeminine new shoe: the LV Archlight slingback.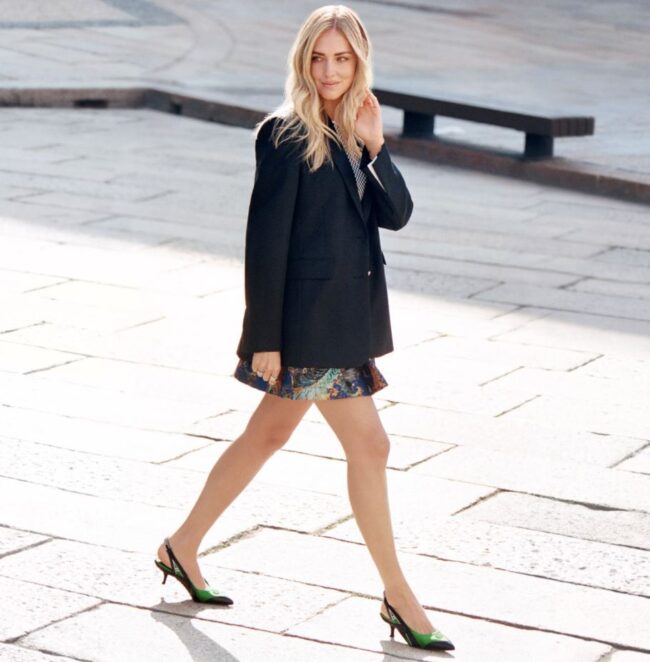 This pointed-toe slingback design, made of technical satin, mesh and leather, features a low 5.5 cm heel. Like a wave rising over the side of the shoe, the ultrasupple rubber sole unmistakably adopts the codes of the LV Archlight. The sneaker's bold colours are also recognisable in the new LV Archlight slingback, with five variations of satin ranging from white to bright pink, through blue, beige and green.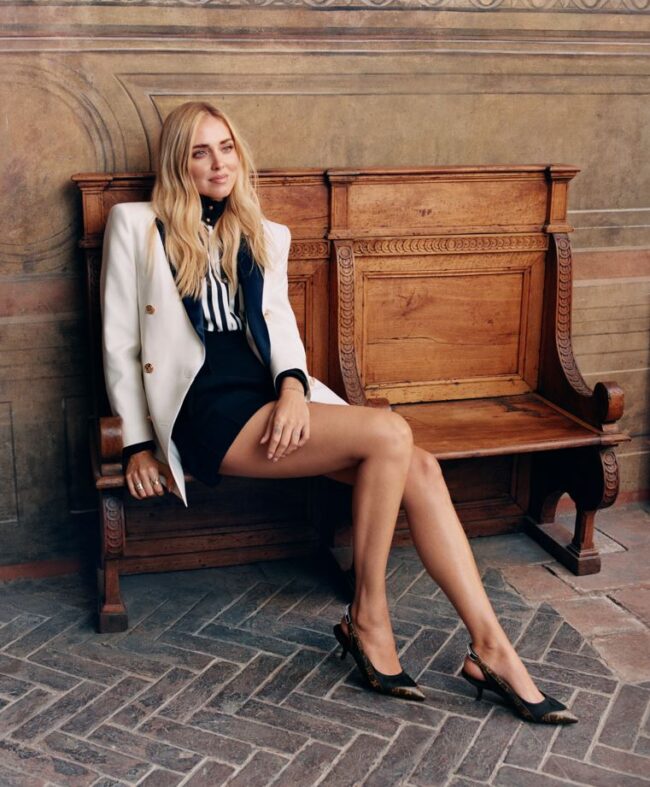 A timeless sixth version is available in a combination of black satin and Monogram canvas.
The Maison's codes have not been forgotten: a small rubber LV logo adorns the top of the shoe, while the slingback's strap – reinterpreted here in Velcro form – reads Louis Vuitton. Technical, feminine, urban and chic, the design also comes in a flat version.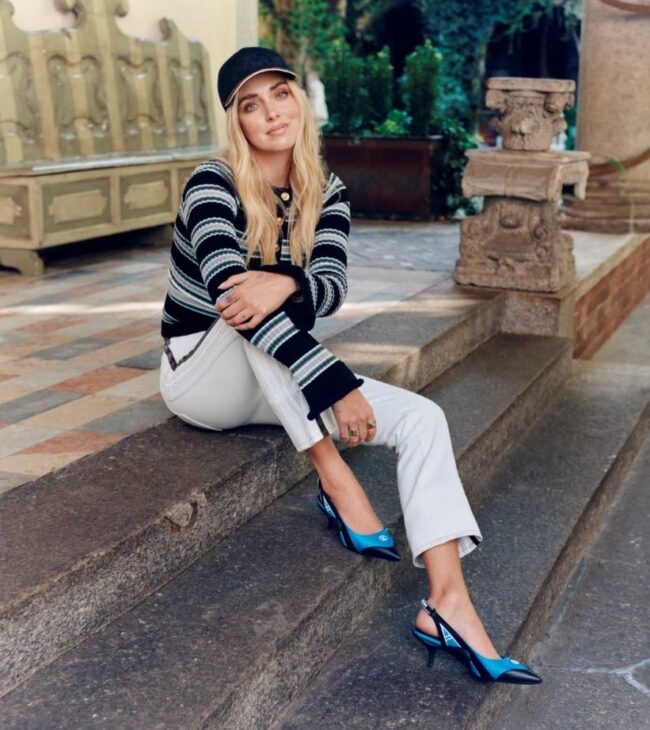 A new spin on the iconic LV Archlight sneaker, the LV Archlight slingback perfectly matches
Chiara Ferragni's unique style, shot in Milan in an exclusive campaign.
Chiara Ferragni is a Digital Entrepreneur and a global Italian fashion icon.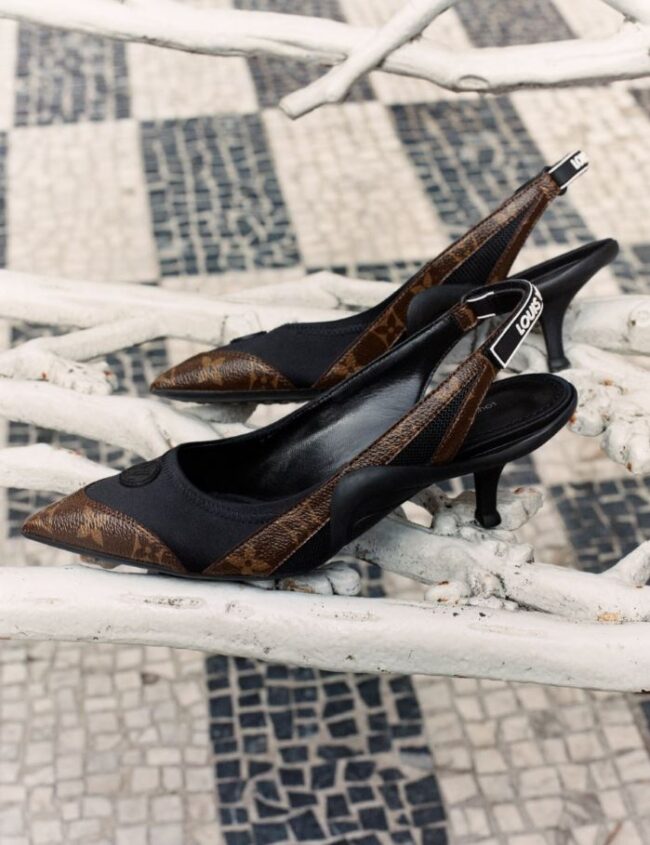 Chiara's career started in 2009 when she launched her personal style blog, The Blonde Salad. with her strong personal branding through social media, she successfully gained presence in the digital space and a mass following. Today she has more than 25 million followers on Instagram. Chiara has collaborated with multiple fashion brands and has been on the cover of the most prestigious fashion magazines all over the world including Vogue, Vanity Fair, and InStyle. She has also twice been the subject of Harvard case studies and is recognized as one of the most influential personalities in the fashion industry.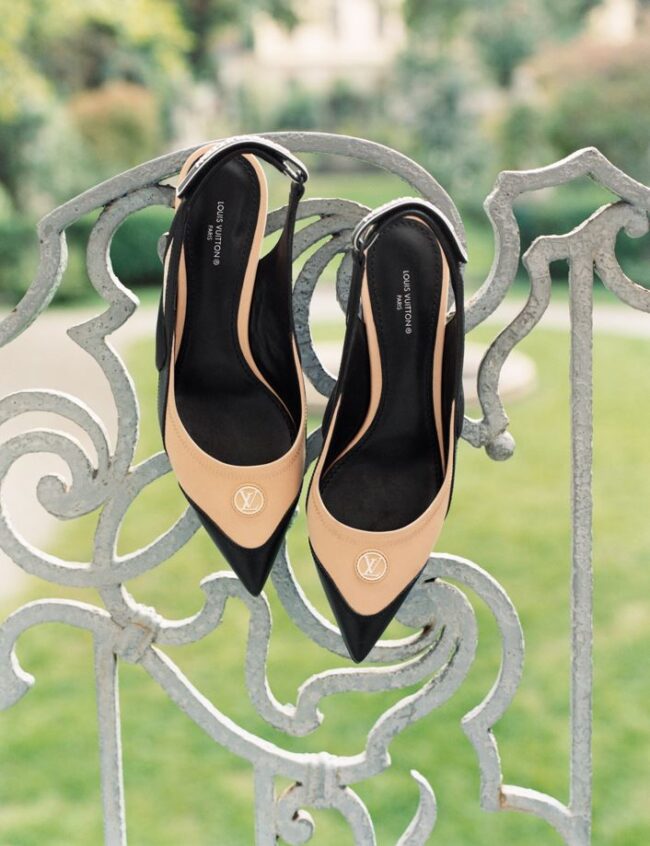 Credits: © Courtesy of Louis Vuitton