Chiara Ferragni in Dior at the "Chiara Ferragni – Unposted" photocall during the 2019 Venice Film Festival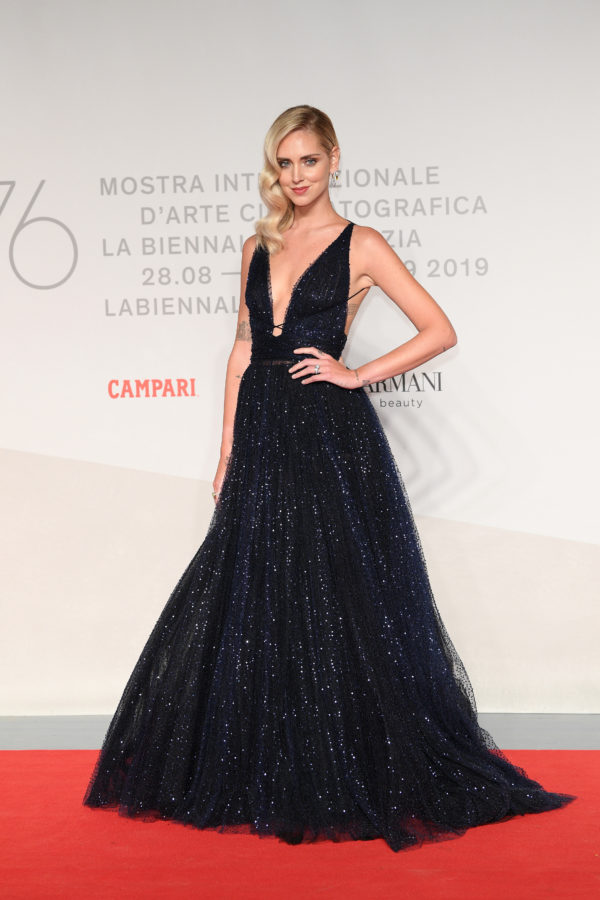 At the 76th edition of the Venice International Film Festival, the star influencer and friend of the House Chiara Ferragni dressed in Dior Haute Couture.
For the presentation of her first documentary, "Unposted", she dazzled in a sumptuous sun-pleated tulle dress embroidered with sequins. Such virtuoso savoir-faire required 700 hours of handiwork in the Dior ateliers.
Credits: © Courtesy of Christian Dior Couture