Maison Margiela presents Co-Ed Spring-Summer 2021 Collection by John Galliano In collaboration with SHOWstudio
The connectivity of interdependence becomes revalued in times of separation. The reliance of one person upon another is a vital pas de deux activated by instinct and trust. For the Co-Ed Collection Spring-Summer 2021, Maison Margiela interprets this concord through the tango.
Vigorous and intense, the dance is cathartic: releasing the spirit of the old, it inspires the lust to move on. It compels acceptance; it heralds new beginnings; it beckons change. In the second and final installment of S.W.A.L.K. – the filmic project first launched for haute couture – creative director John Galliano demonstrates how techniques developed in the Artisanal collection are artistically industrialized for ready-to-wear.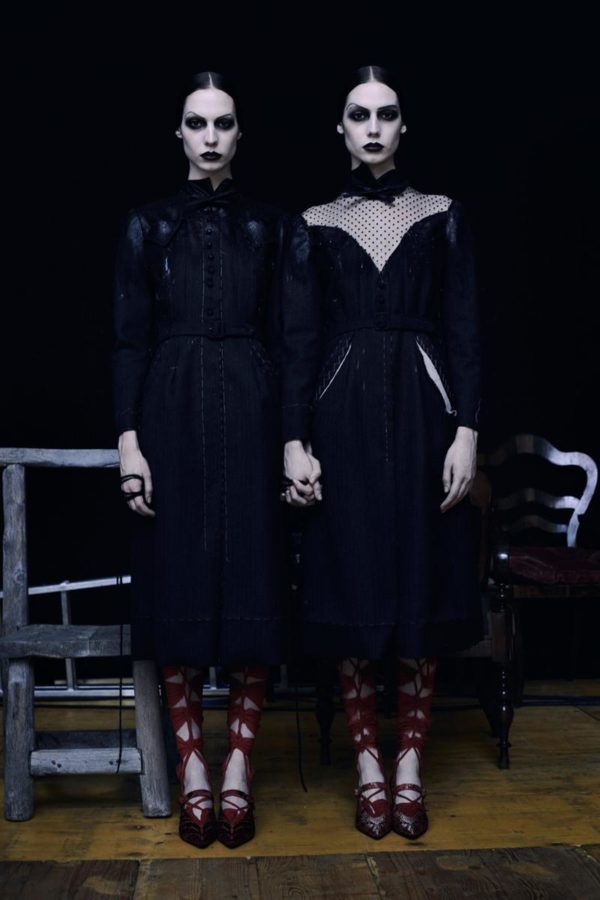 Through the sense of community, family values and generational exchange central to the culture of tango, the film – brought to life by image-maker Nick Knight – illuminates the ecosystem of Maison Margiela.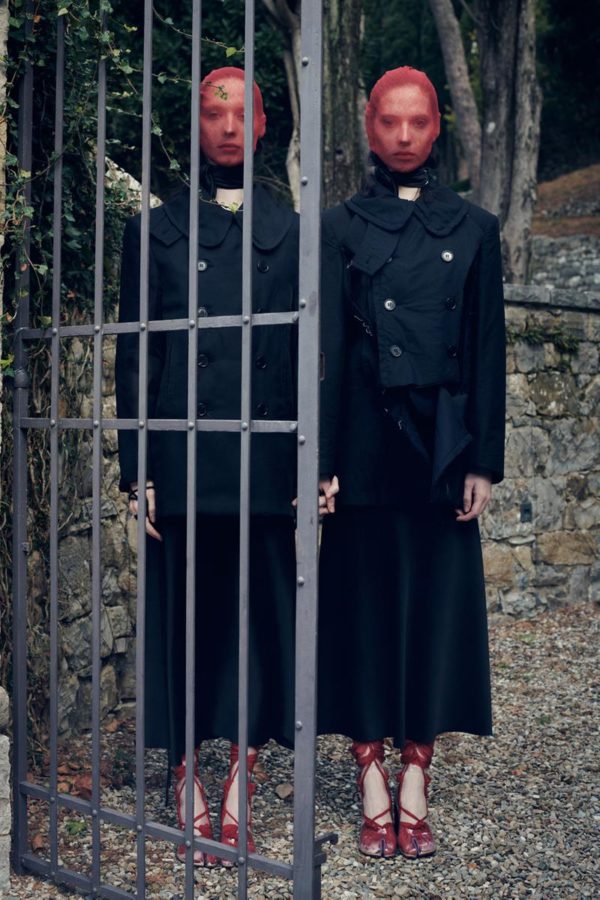 Creative Director: John Galliano
Based on an original idea by John Galliano
Directed by Nick Knight for SHOWstudio
Orchestration & The Sound of Couture specially created and composed by Jeremy Healy and Tom Linden
Fashion and Millinery Maison Margiela Co-ed Collection SS21
Model: Anton Engbrox @ Marilyn; Jean Lemesre @ Bananas Paris; Kyona Van Santen @ Titanium; Lamich Kirabo @ Select, Paris; Leon Dame @ TIAD; Maartje Convens @ Hakim model agency; Madelyn Whitley @ The Face; Malick Bodian @ TIAD; Margo Whitley @ The Face; Niki Geux @ Premium; Theodoor Kooijman. 
Artistic Image director: Alexis Roche
Styling: Olivier Rizzo
Casting: Jess Hallett @ Streeters
Makeup Designed by: Pat McGrath for PAT McGRATH LABS
Hair Stylist: Eugene Souleiman @ Streeters
Manicurist: Jennie Nippard, Amy Oldale
Set Designer: Andy Tomlinson @ Streeters
Movement Director: Pat Boguslawski @ Streeters
Tango Instructor: Nathalie Clouet
Filmed by: Nick Knight & Myles Henrik Hall
Edited by: Raquel Couceiro & Myles Henrik Hall
Content Editor: Calum Knight
Sound Design & Musical Arrangement: Jeremy Healy @ Dexnfx
Music Producer: Tom Linden @ Narrative Mind / Anger Music
Sound Editor: Cheekypaul
Voice Over: Nicolás Cifuentes
Writer: Kier-La Janisse
Production : Liberte Productions