Miu Miu Cruise 2017 Campaign Shot in Rome.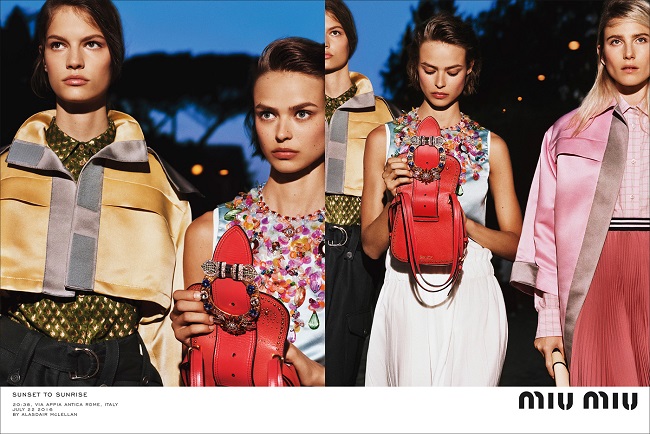 Photographer Alasdair McLellan's Miu Miu Resort 2017 campaign captures Dree Hemingway leading her cast of companions on a spontaneous all-night stroll through Rome.
The campaign stars models Cecilia Chancellor, Dree Hemingway, Birgit Kos, Faretta Radic & Sara Somogyi.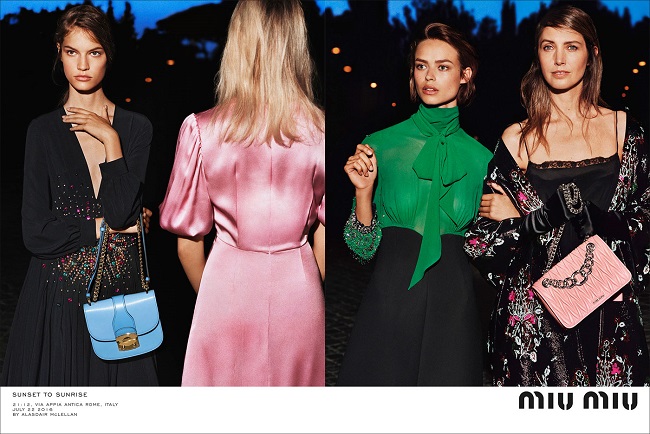 The history of the famous road Via Appia Antica stretches back to ancient Rome and it is a compelling stage on which to set the twists and turns of this new collection.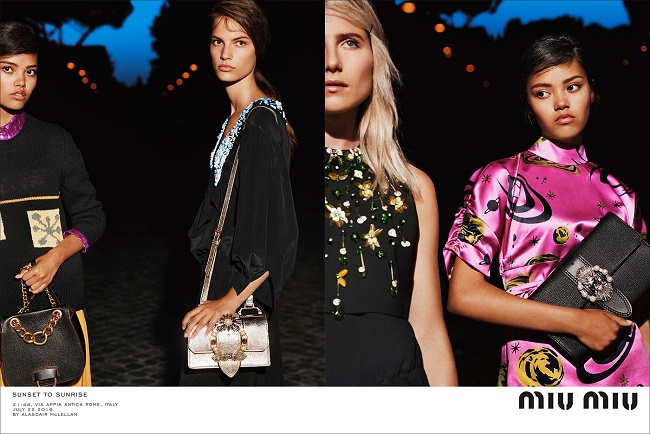 In the campaign, the models are captured in laid-back, cinematic style as they head out into the night. The characters are charged with the Miu Miu attitude, an ultra-feminine yet carefree confidence, an obsession with fashion and a love for what happens from sunset to sunrise.
Wearing embellished styles with a youthful twist, the models are sporting bags with sparkling crystals to silk jackets and knit sweaters.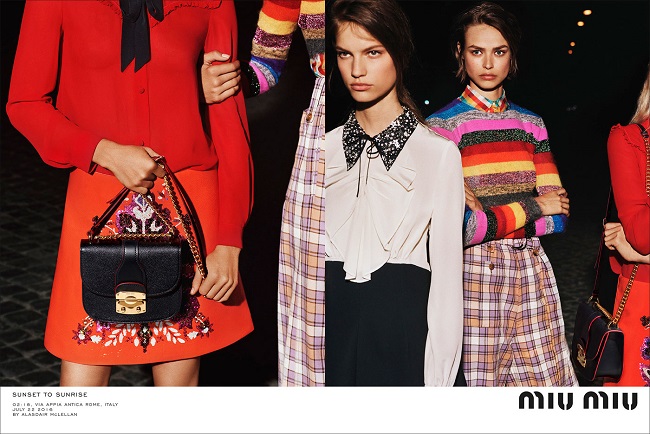 Photographer | Alasdair McLellan
Models | Cecilia Chancellor, Dree Hemingway, Birgit Kos, Faretta Radic & Sara Somogyi
Location | Appia Antica, Rome, Italy