Mulberry Winter 2016 Campaign – Self/Reflection
Mulberry's Autumn/Winter 2016 'SELF/REFLECTION' campaign plays on the idea of perception, identity, and duality.
The images, shot by Coco Capitán, feature model twins Odette and Lia Pavlova showcasing the contrast of the Mulberry woman who is both strong and striking but soft and feminine.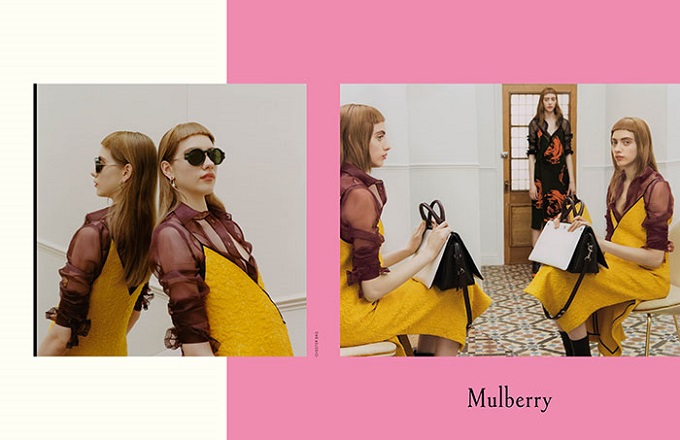 "Lia and Odette have such distinctive looks and we played with their 'twinness' to twist the idea of reflection – sometimes you're looking at one girl in a mirror, sometimes you see two, reflecting each other in their pose instead. The result is intriguing and playful." – Johnny Coca, Creative Director
The campaign is supported by a film directed by Albert Moya. Part 2 will be released in September.
Stylist: Katy England
Hair: Malcolm Edwards
Makeup: Miranda Joyce