Topic II of
#PradaPossibleConversations
is "Love in the Time of Coronavirus," a candid discussion between artist/filmmaker 
Francesco Vezzoli
and philosopher
Emanuele Coccia
that will take place on
#InstagramLive
on April 21, at 6pm CET.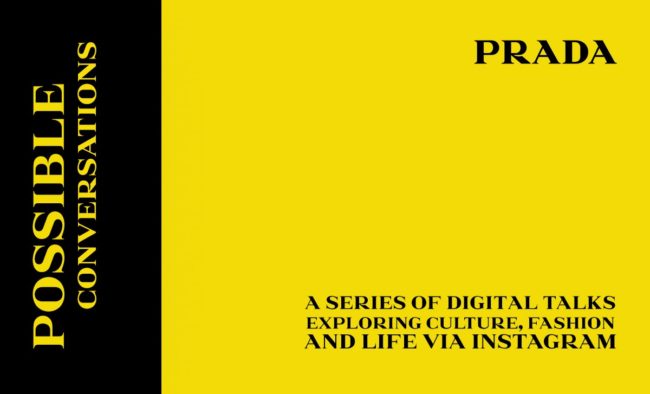 Discover the second Possible Conversation on April 21, 2020 at 6:00 pm CET live on Instagram: Francesco Vezzoli and Emanuele Coccia talk about "Love in the Time of Coronavirus".
The conversation comes ahead of Vezzoli's newly announced Fondazione Prada project, "Love Stories", an exploration of emotion through the language of social media.⠀
"Love in the Time of Coronavirus" is part of a series of closely considered conversations that focus on the cultural impacts of our quickly changing world.⠀
With each conversation Prada will donate to @UNESCO – an organization whose work during the #covid19 pandemic focuses on over 1.5 billion students worldwide who have been affected by school closure.
© Prada Press