Ryan Jerome Captures the 70's Vibe for Female Magazine Indonesia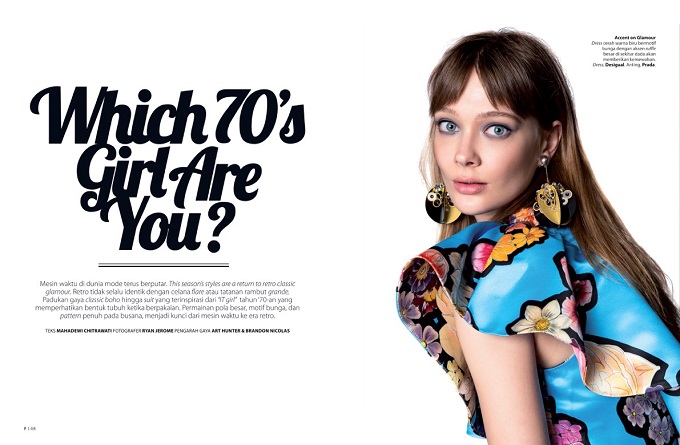 Tanya Katysheva at Next Models LA stars in Which 70's Girl are You? captured for Female Magazine Indonesia's latest issue by fashion photographer Ryan Jerome. Styling is courtesy of Art Hunter + Brandon Nicholas, with hair and makeup by beauty artist Michael Goyette at Celestine Agency. Production is work of Erick Stryker at Eggy Production.
Producer Erick Stryker
model Tanya Katysheva @Next Models LA.
Stylist Art Hunter + Brandon Nicholas
Hair & Make up Michael Goyette @ Celestine Agency
Production Company Eggy Production