Inspired by young love, Discover the Vera Wang Fall 2017 Bridal Collection
For Fall 2017, Vera Wang took her cues from Verona, Italy, in the 17th century. While previous seasons saw Wang creating frothy confections for her brides, this season returned to a sense of majesty.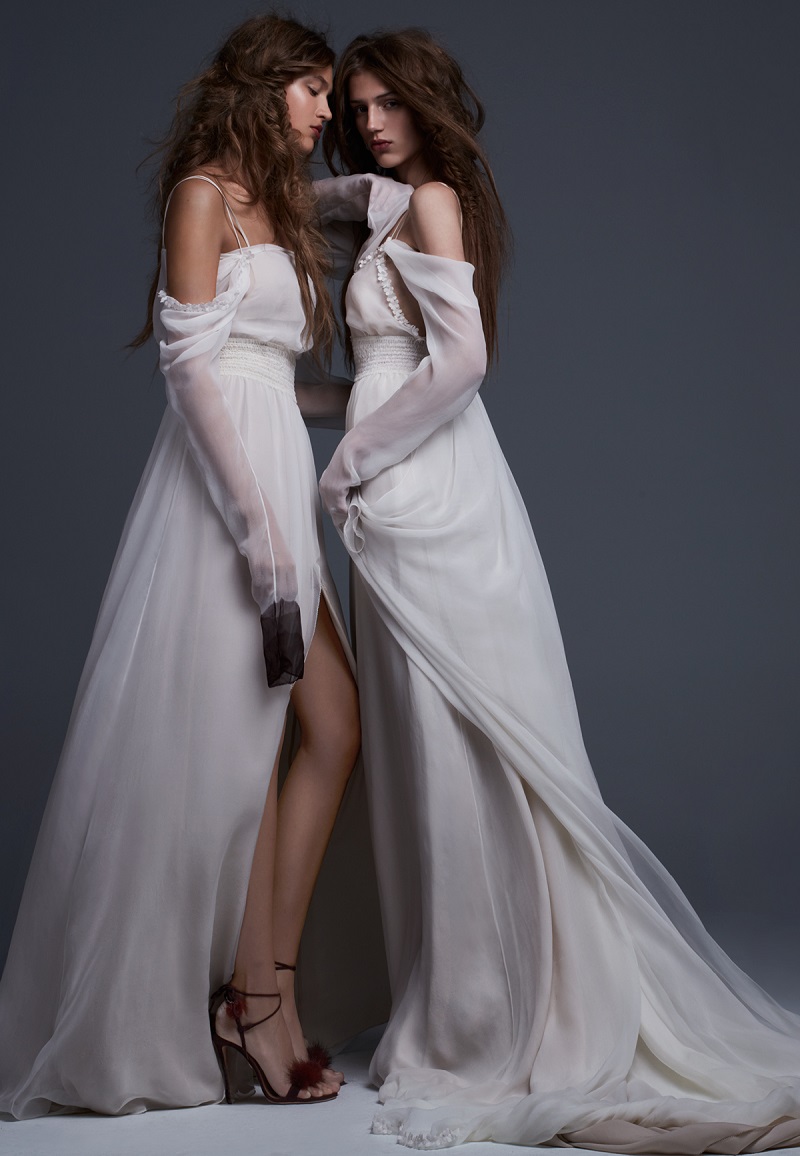 "I felt it was time we make a fashion statement with silhouette, architecture, and a bit of pomp and circumstance," said Wang.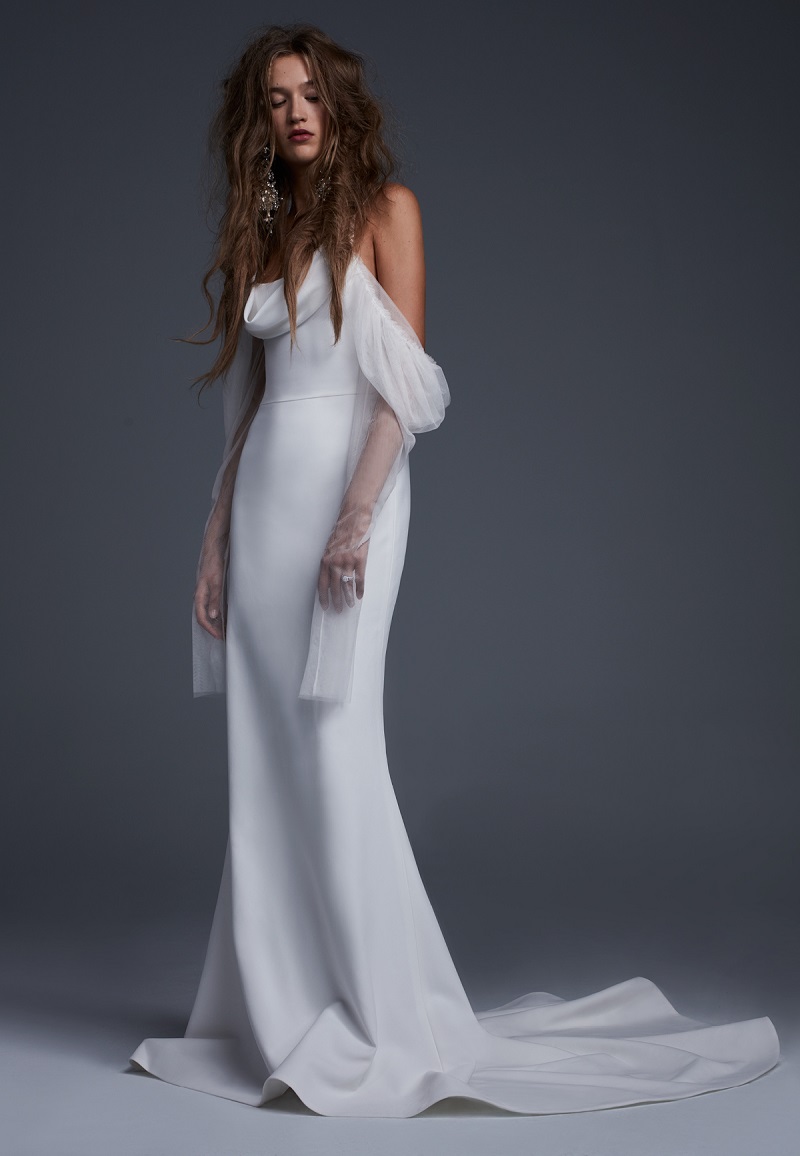 That idea was best exemplified by the most grandiose look of the bunch: an A-line dress featuring fringed silk organza flange at the skirt, a corset bodice with hand-knotted ribbon detailing, and crystal and pearl embellishments on the latticelike neckline.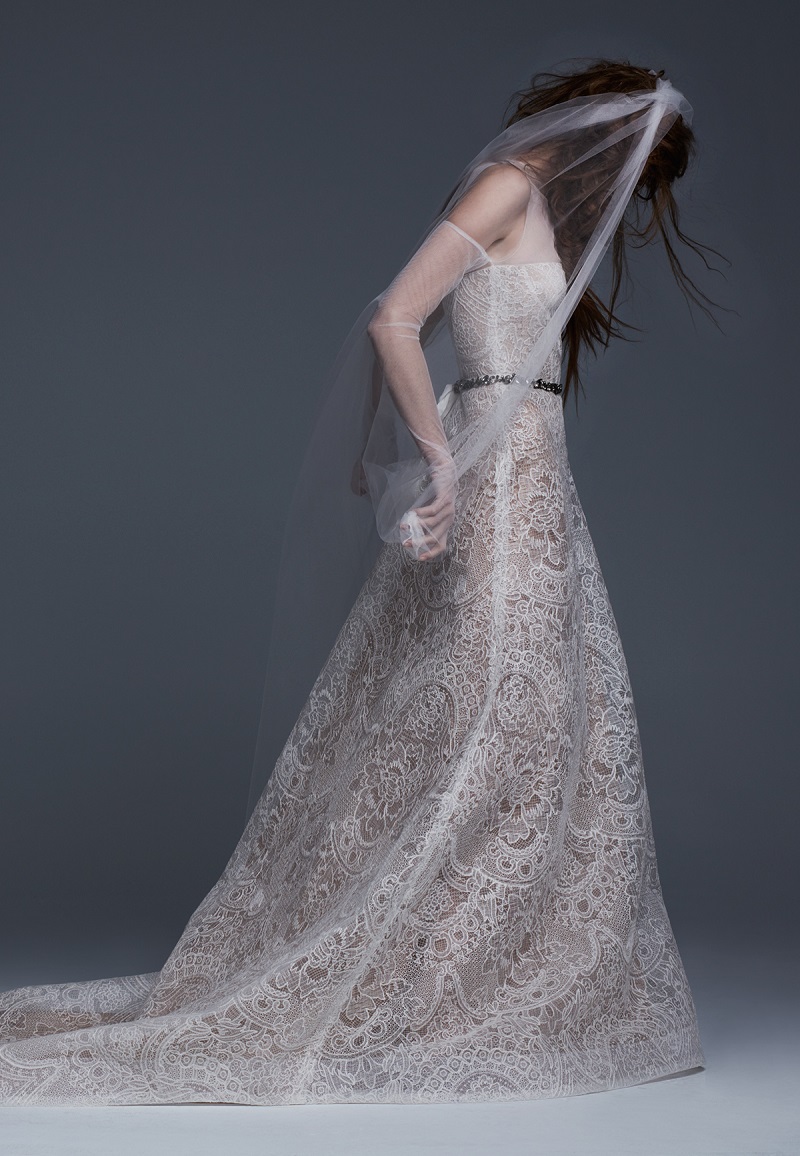 If Juliet were to have had a happily-ever-after ending to her story, this would have been the dress she'd have worn. Of course, Old World interpretations were given modern updates through exaggerated draped sleeves, fluid off-the-shoulder treatments, and imaginative front slits. "There's a certain formality and a certain grandeur," Wang offered. "But hopefully —hopefully in a new way. Deconstructed but still constructed".
Film by: Alex Antitch
Styled by: Vera Wang
Hair by: Didier Malige
Makeup by: Tracey Mann
Tuxedo: BLACK by Vera Wang
Jewelry: Vera Wang LOVE Collection
Models: Paulina King, Sabina Lobova, Mariano Ontanion