Véronique Branquinho Fashion Show Spring Summer 2017 Paris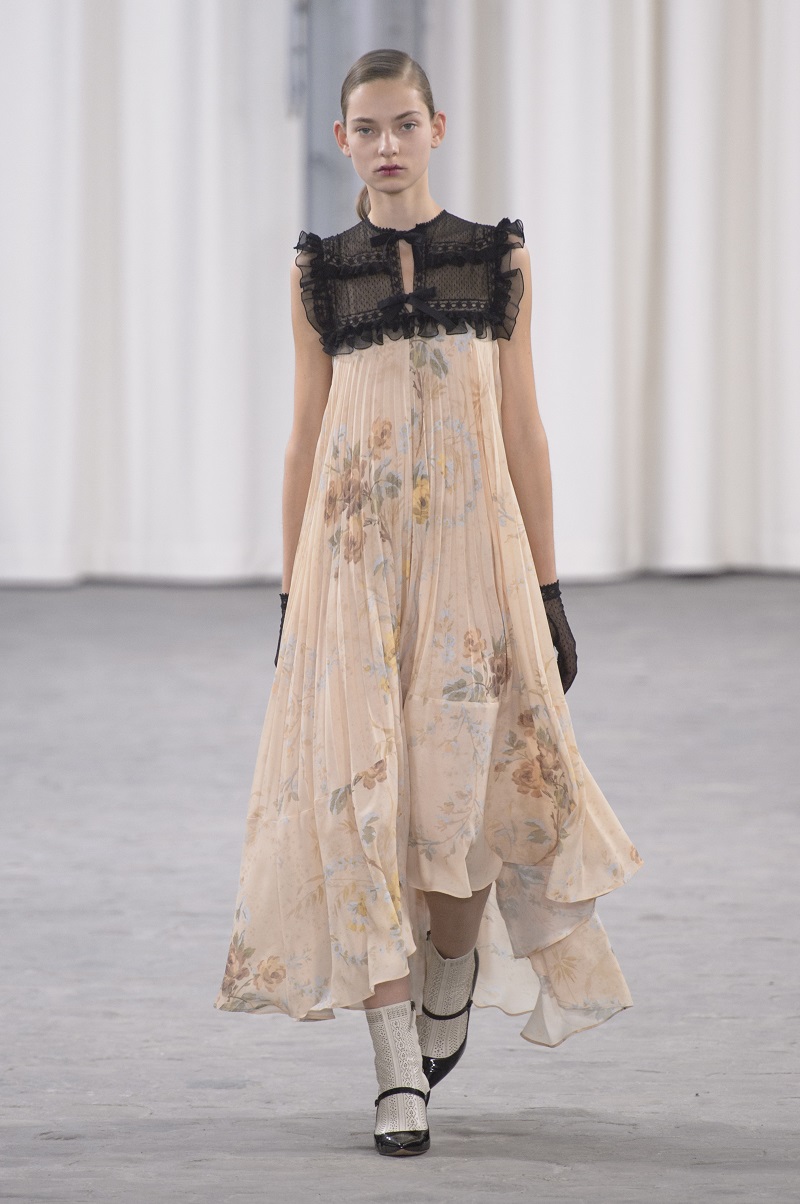 Faded floral wallpaper on forgotten 18th century walls are revived on romantic dresses. Faded dusty colors contrast with black cotton lace and tulle inserts.

Variations of Watteau pleats drop from the shoulder and make the silhouette longer in the back. Pointy butterfly plissés and asymmetric rounded hemlines reveal trompe l'oeil ankle boots.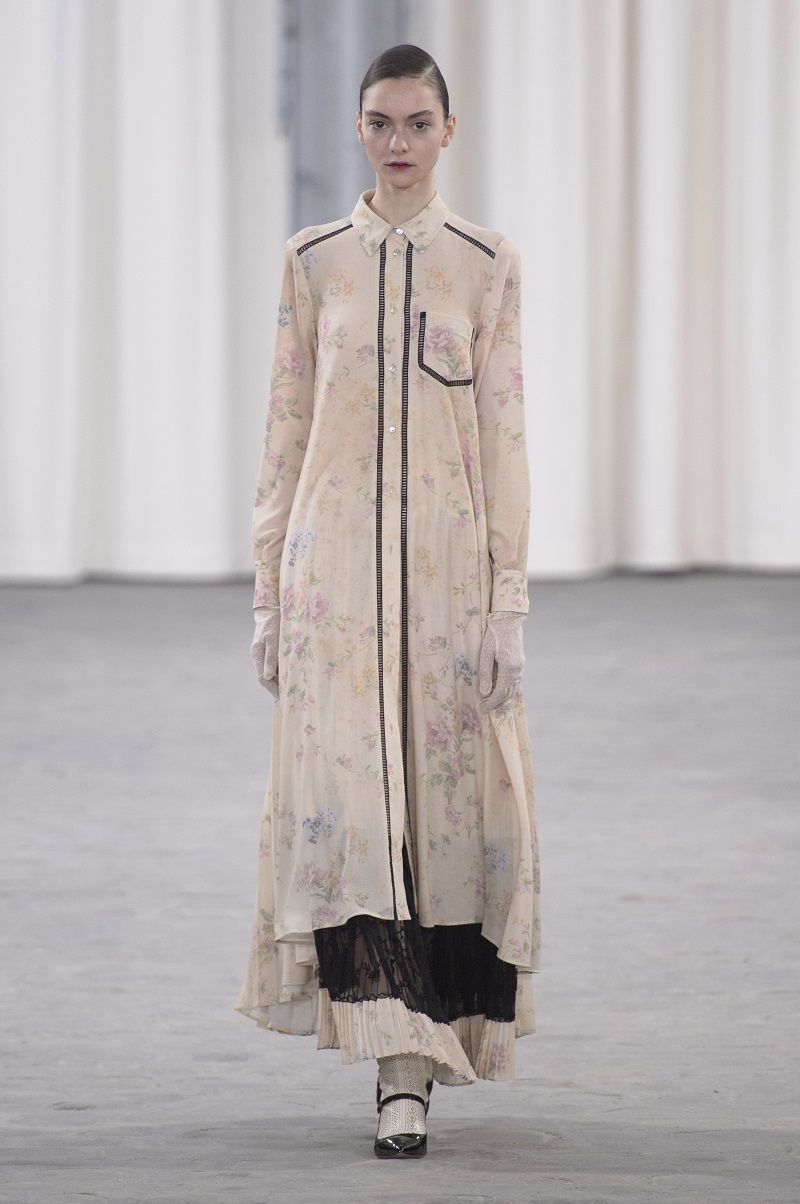 The delicate cut-out dresses and devoré blouses reminds one of a walk through the woods, the simple pleasure of peeking through the leaves and spotting birds.

Handcrafted techniques such as, antique tapestry, cross-stitch embroidery and needlepoint are detached from their traditional context and appear on hemlines, sweaters and bomber jackets.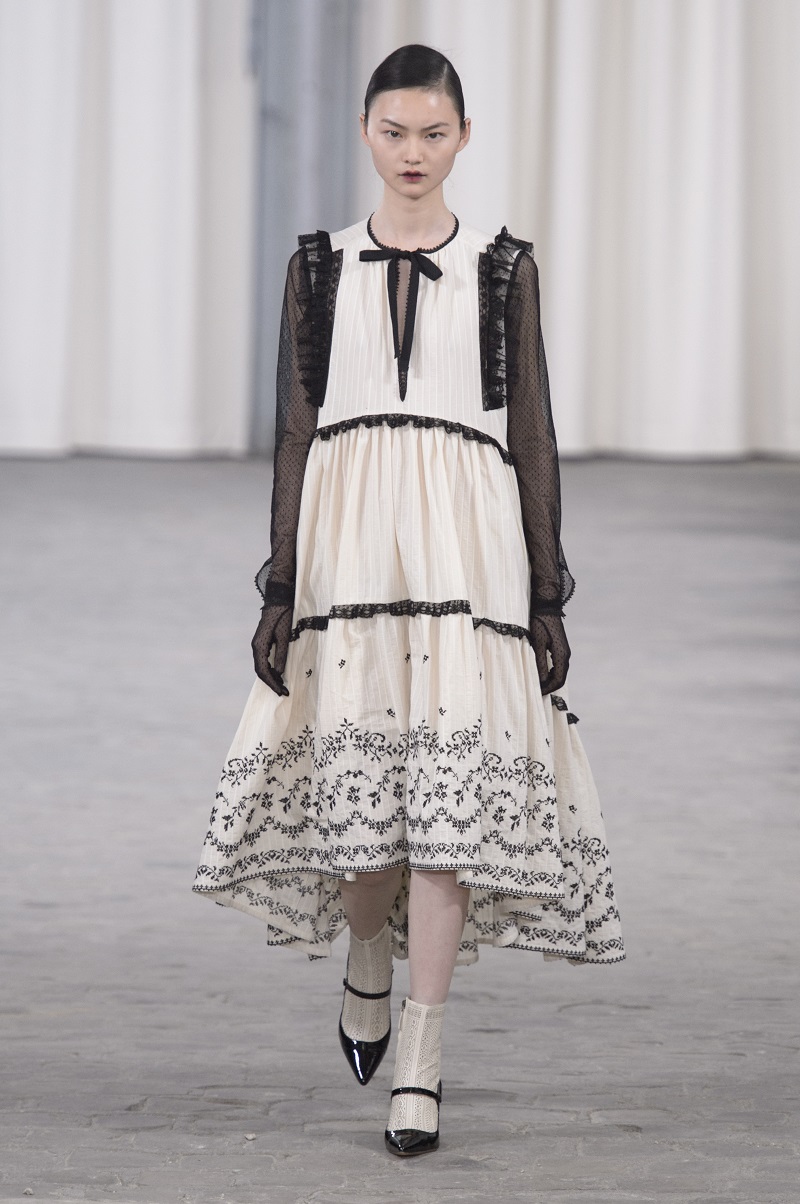 Frivolity is tamed by menswear inspired tailoring in black crisp cool wool. Wide legged trousers, some with cut-out inserts, reveal a hint of skin.

Credits: © Courtesy of @PRConsulting