Actress Elizabeth Debicki was among the #StarsinDior at today's showing of the #DiorSS22 collection by Maria Grazia Chiuri at which she glittered in #DiorJoaillerie 'Bois de Rose' and 'Dior Rose Bagatelle' earrings and a #GemDior watch, all by Victoire de Castellane. Fellow actresses Rosamund Pike and Zoey Deutch kept it classic in black and white with 'Dior Oblique' detailing.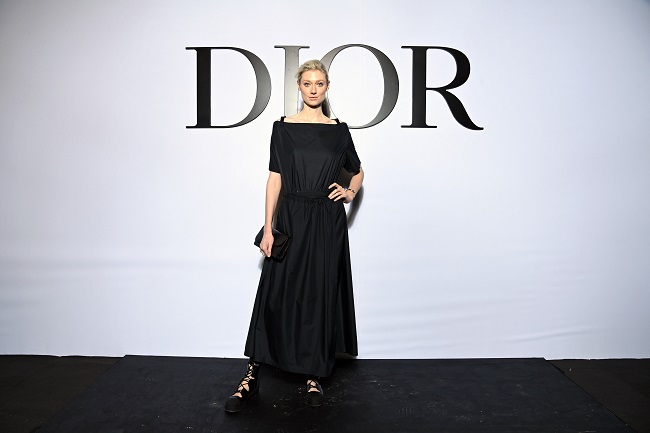 Elizabeth Debicki wore a Dior Cruise 2022 navy blue silk dress with a Dior clutch and Dior shoes. She also wore a Bois de Rose ear cuff in white gold and diamonds, Rose Dior Bagatelle in white gold and tsavorit garnets of Dior Joaillerie and Gem Dior timepieces is gold, diamonds and onyx of Dior Timepieces.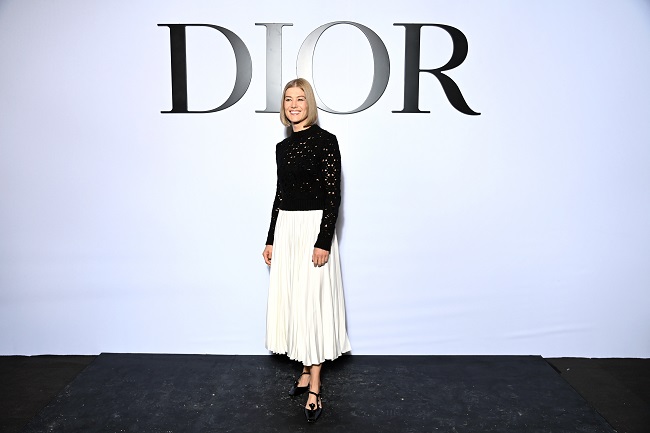 Rosamund Pike wore a Dior Winter 2021-2022 black knit sweater with a Dior Cruise 2022 white silk skirt. She also wore Dior shoes.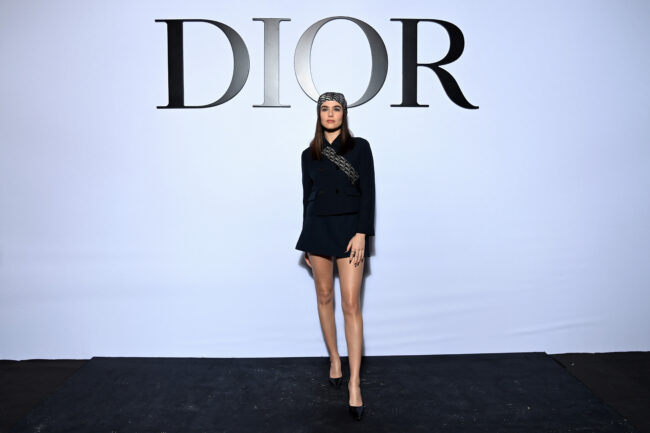 Zoey Deutch wore a Dior Cruise 2022 navy blue wool and silk jacket and skirt, a Dior blue oblique silk scarf, a blue Dior Saddle bag and Dior shoes. She also wore Bois de Rose earrings in yellow gold, Bois de Rose ring in yellow gold and diamonds and Rose desvents necklace in yellow gold, diamond and mother of pearl of Dior Joaillerie.
Credits: © Courtesy of Christian Dior Couture