Dior by Roger Vivier. A celebration of the collaboration between two design legends, Christian Dior and Roger Vivier, spotlighting vintage shoes of luxurious glamour.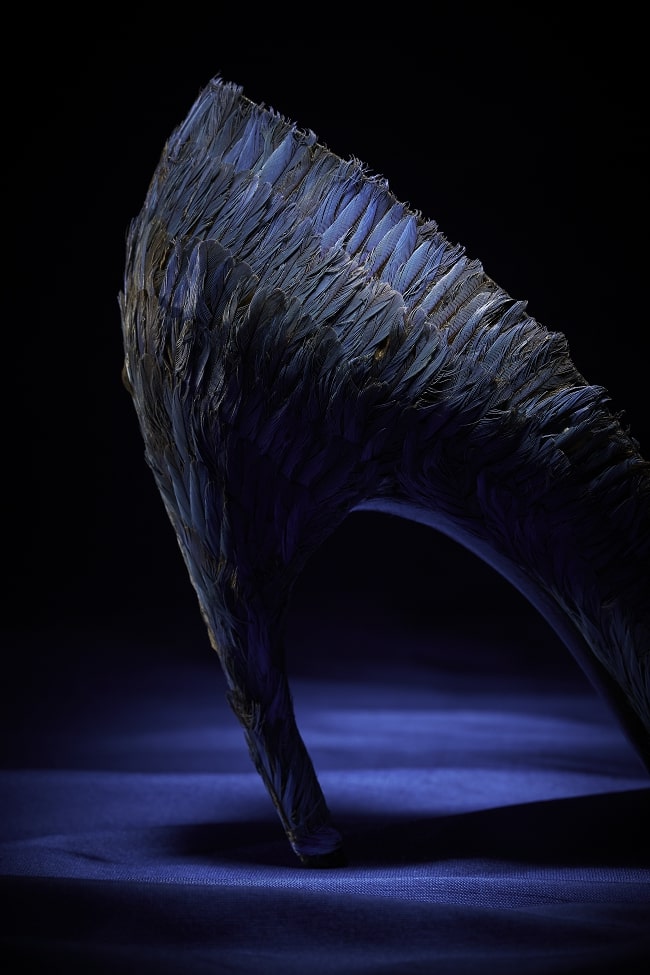 The shoe designer Roger Vivier dreamed up the most daring shapes and the most whimsical motifs, transforming footwear into veritable jewels that, until 1963, would help give the Dior look its finishing touch. Published by Rizzoli, the book Dior by Roger Vivier retraces this historic collaboration.
1953-1963. The collaboration between the House and Roger Vivier only lasted ten years, but it left an indelible mark on Dior style. "My friend Roger Vivier puts shoes on the most elegant feet in the world, helping me to realize my dream of dressing the "Christian Dior" the couturier wrote in his memoires.
Roger Vivier and Christian Dior shared many affinities. The footwear designer's first shoes appeared during Dior's fall-winter fashion show, in July 1953.
And, starting in 1954, the unbridled creativity of one would find an answer in the architectural vision of the other. Everything inspired Roger Vivier. Christian Dior's favorite flower was the lily-of-the-valley? Roger Vivier made it into a silky ornament on his delicate sandals. In 1955, a removable strass ball illuminated the tip of a heel that tapered into a needle. It was a resounding success.
A little later came a paradoxical stroke of genius: having the audacity to cut the high-heeled shoe's slender toe into a finely chiseled square; or make it sculptural, rounded and gathered, as on the Gazelle style of 1957, under the direction of Yves Saint Laurent. During the young Artistic Director's tenure appeared the C-shaped Choc heel that Vivier designed for the spring-summer 1959 collection, as well as the Tibet heel, which was lower and shaped like an inverted pyramid.
In 1961, Marc Bohan succeeded Yves Saint Laurent. Roger Vivier once again took up ornamentation and in 1962 created, as a follow-up to the Virgule heel, another called New Style: five revolutionary centimeters.
These shoes, which invited comparison to true works of art, won a following among the era's biggest stars and friends of the House, among them Marlene Dietrich, Elizabeth Taylor, Sophia Loren and Grace Kelly.
Illuminated by Elizabeth Semmelhack's* engaging texts, this book illustrates the creative friendship of two icons of French fashion and highlights the seemingly endless, sumptuous details of shoes in pink satin, in Toile de Joy printed cotton Ottoman, or embellished with feathers, sequins and stones, thanks to the precision of elegant photographs by Gérard Uféras..
*Fashion historian and curator at the Bata Shoe Museum in Toronto.
Dior by Roger Vivier.
Photographs by Gérard Uféras. Text by Elizabeth Semmelhack.
Rizzoli New York
Credits: © Courtesy of Christian Dior Couture PR