Elie Saab looked to the moon for Ready-to-Wear Spring 2024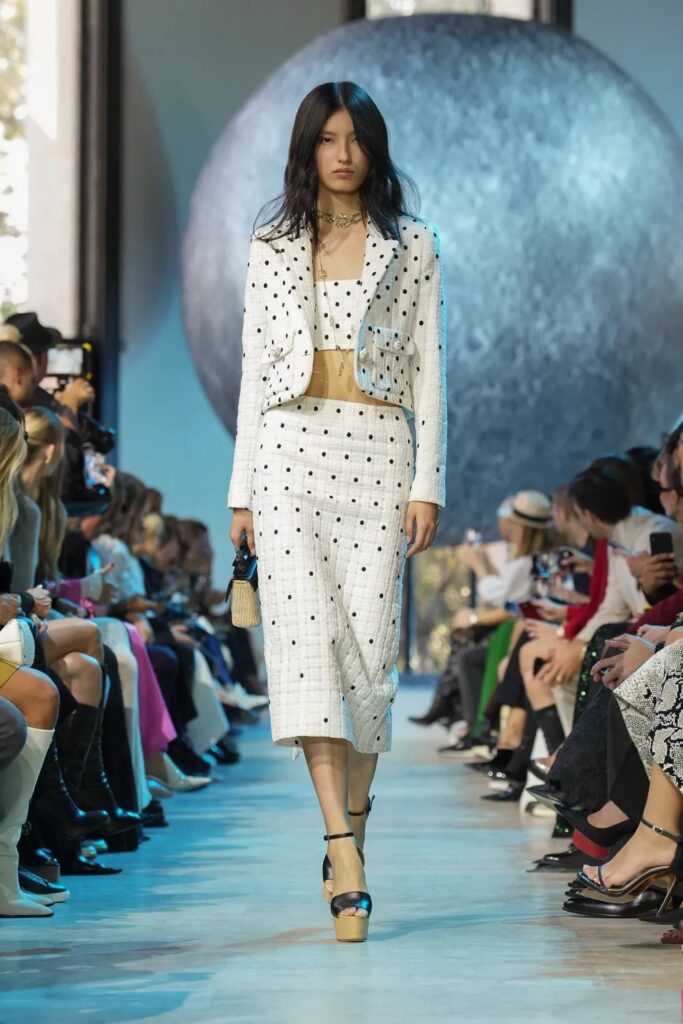 MOONLIGHT SHADOW
The iridescent moon takes its place in the twilight sky to mark the start of opulent revelries. Naturally chic, charismatic and of a moonlight shadow, the ELIE SAAB woman follows Mediterranean vibes in pursuit of lavish parties that flourish in her nocturnal glow. She effortlessly moves through the tinkering glasses and lounging crowds, across dancefloors to blueish-sparkling pool sides reflecting ELIE SAAB Ready-to-Wear Spring/Summer 2024.
Breezy textures in vivacious colour and polka-dot interpretations accentuate the energetic lines and casual contours of simple silhouettes. Strong monochromatic cocktails of Cosmopolitan Pink bring a burst of flavour to cotton denim safari ensembles and wide legged pant suits. Coral Spritz embroidered tulle mingles with delicate lace, in conversations about sheer youthful bralettes, camisoles and long bodycon skirts with intricate trims of subtle fizz. Borsalino hats – created with artisanal savoir-fair in the fullest expression of Italian excellence – are enhanced with bubbly multi-colour silk scarves to indulge every fancy.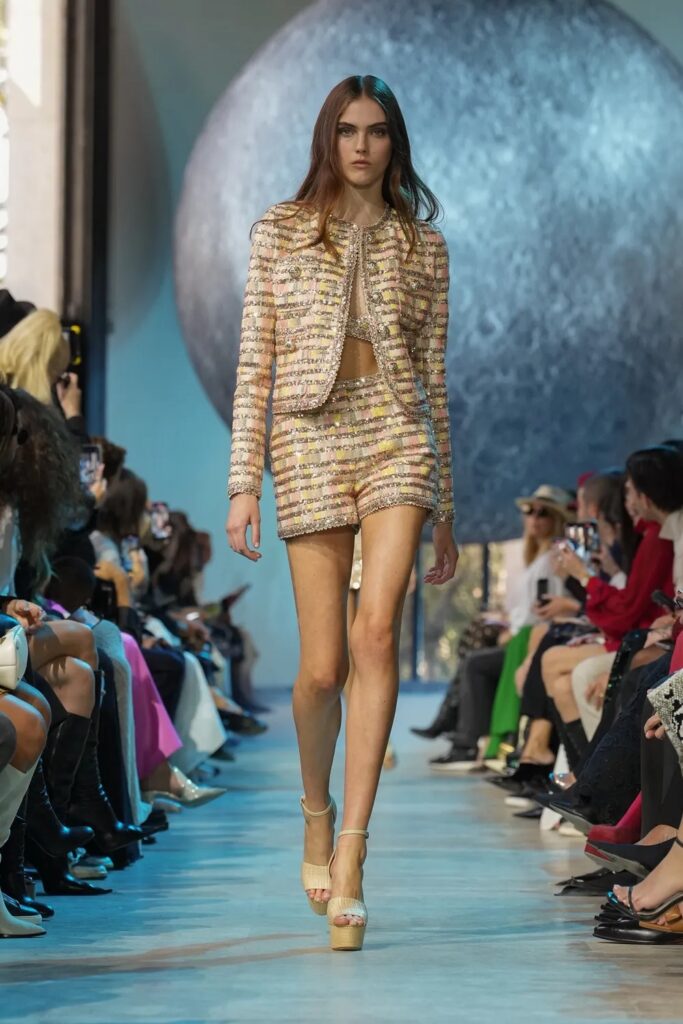 The incandescent ELIE SAAB woman is always ready for moonlight gatherings in radiant day looks that bring blissful glimmers to the evening. Flowing open-back summer dresses with scalloped hemlines are garden-fresh in oversized white English lace. Wisps of citrus organza flowers flourish from the monochromatic hemlines of billowing silk bomber jackets. Chunky tromp-l'oeil sapphires, rubies and platinum chains trace a white kaftan with a sleek cape. Beaded shots of Spritz and Gin Blue cascade down a-symmetrical form embracing gowns with playful geometric cut-outs. Of course, the party is never complete without raffia leather platforms, mini top-handle bags and extravagant gemstone jewellery.
The ELIE SAAB woman is colourful, vibrant and abundant in effervescent spirit. She fills the everyday with an everlasting light that overflows to illuminate the moonlight shadow.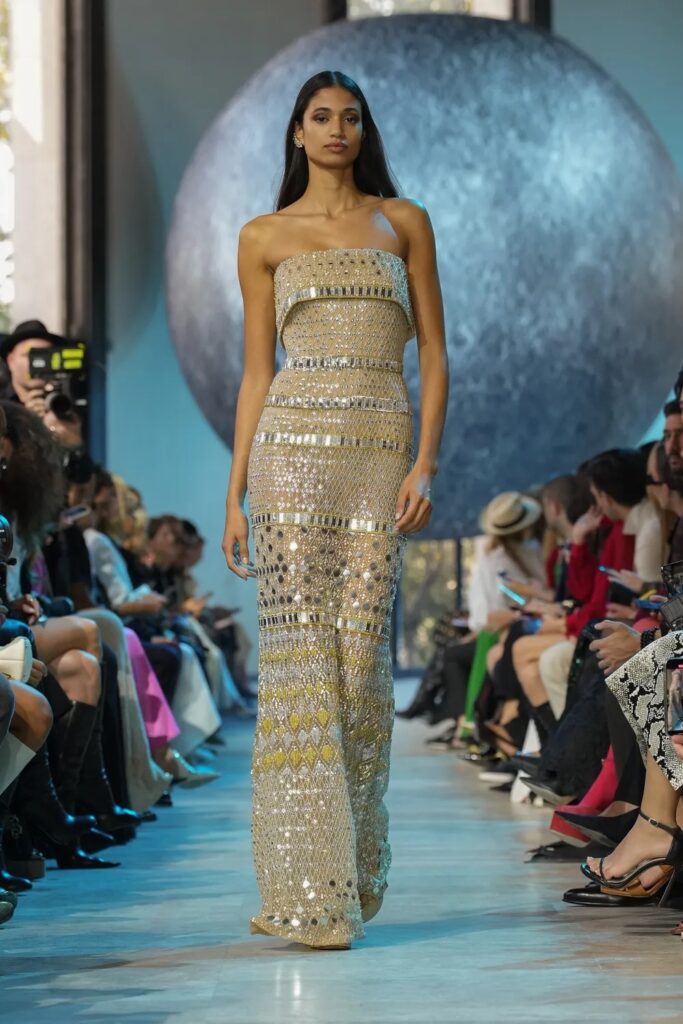 Credits: © Courtesy of Smith-Petersen