Skandia's fall-winter 2019-2020 footwear collection for women and kids: for merry winter adventures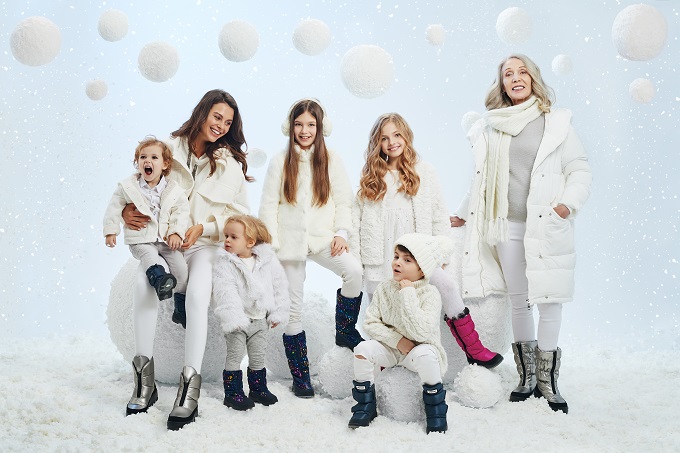 Italian brand Skandia presented a new collection of shoes for children and women for the fall-winter season 2019-2020. The novelties developed by the brand became the embodiment of urban style and comfort fashion: they will be an ideal addition for an outfit both in the megalopolis, and out of the city or at the ski resort.
For children
Skandia hurries to please young fashionistas: for them the brand has released stylish models of shoes and boots, "painted" them by the bright palette of shades. One of the novelties of the brand is Velcro boots for girls in the actual colors of the season: blue, purple, black and bronze. For young ladies, the brand also released shoes with zippers, knitted cuffs and drawstring that allow you to adjust the width of the shaft.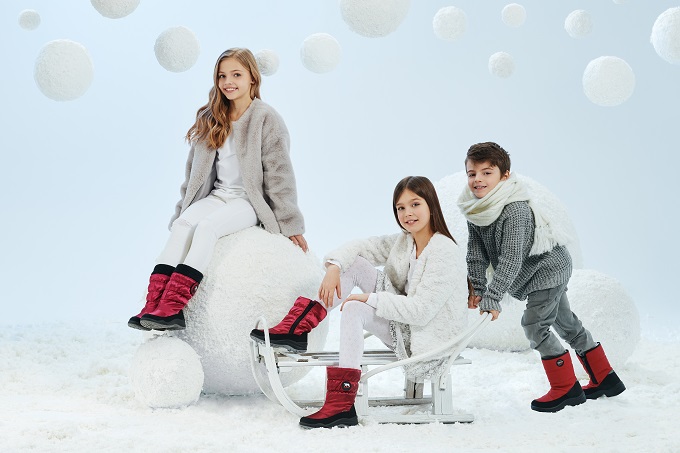 Boots of Skandia with multi-colored print will surely appeal to little fashionistas. Made in monochrome beige, lilac and blue, they are decorated with a colorful print in the technique of Splatter. It looks like a splash of bright watercolor. Other models of shoes for girls from Skandia are complemented by patches in the form of hearts and fur trim.
For boys, the brand released shoes with a zipper, military badges and labels with the brand name in the trend logomania.
The color scheme of kids' shoes in the new Skandia collection is represented by black, blue, khaki, graphite, silver, pink, burgundy, beige-caramel, gold, red and bronze shades.
For women
The collection autumn-winter 2019-2020 for women from Skandia includes shoes in bronze, black and blue colors with metallic effect, as well as zippered shoes in white, gray and black colors with fur trim. In addition, the brand has released boots in black, blue and gold shades with the original texture and metallic effect.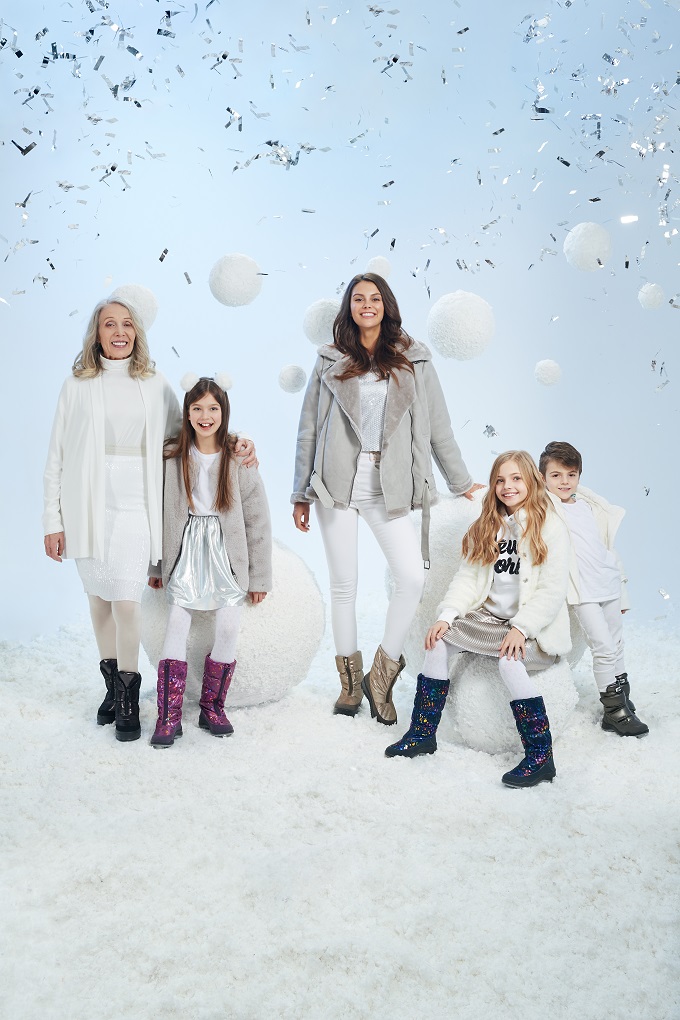 Also, Skandia offers boots with zippers and knitted cuffs.
The colors of the women's collection are very diverse: the shoes are presented in blue, beige and caramel, black, silver, graphite, white and bronze shades.
Technologies
Skandia shoes for children and women are made with using of the SkandiaTex waterproof membrane and are complemented by natural wool insulation, special three-layer insoles that provide thermal and moisture protection. In addition, Skandia uses stable polyurethane soles, which guarantee a high level of adhesion with the surface and slip resistance.
Credits: © Courtesy of Daria Zubritskaya