Lebanese artist Nourie Flayhan illustrates Gucci Beauty's new campaign
Gucci has released new imagery for their Gucci Beauty line, featuring hand-drawn illustrations by Nouri Flayhan.
The collaboration is just the latest in a series of recent partnerships between the luxury house and freelance artists/illustrators, sparking a larger discussion about how brands can use their multi-media platforms to support young talent while simultaneously furthering their own goals.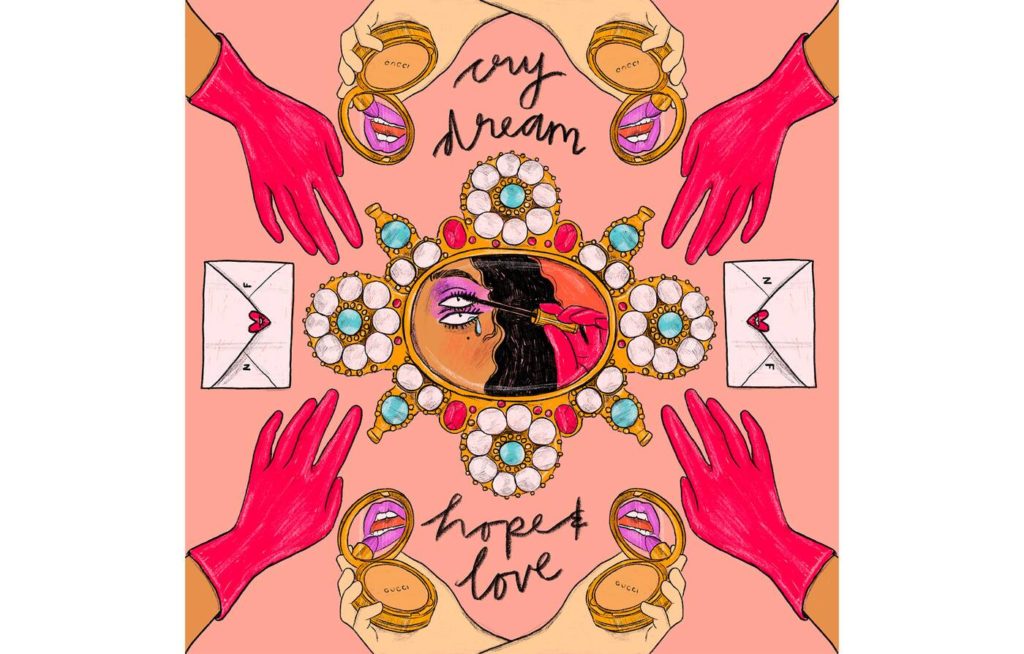 Making a living through freelance illustration can be a daunting challenge because the market is saturated with gifted artists all vying for their moment in the spotlight.
Gucci is able to elevate its role as taste-makers by zeroing in on the best from this pool of artistic talent and commissioning them to promote both themselves and Gucci's latest product offerings. Making strong visual choices and casting a wide net, Gucci creative director Alessandro Michele has carved out a niche for the brand that is both conceptual, visionary, and distinctive, all without the use of live models and photoshoots.
Flayhan's release came with more narrative than the drawings themselves as an interview with the artist lives on Gucci's site in which she talks about the inspirations behind her work, as well as the influence of her Lebanese heritage. "I wanted to change the narrative of the stories that were being shared about being Arabic and a woman of colour," explains the artist. "I wanted to take control of that and start writing our stories as they should be told."
The story serves to promote the artist's vision, social justice, and the label itself which is a triple play worth noting as design houses today play a bigger role in society than simply making stuff.
Illustrations by @nouriflayhan