Natale 2016, Le città italiane nel cuore di Tiffany & Co.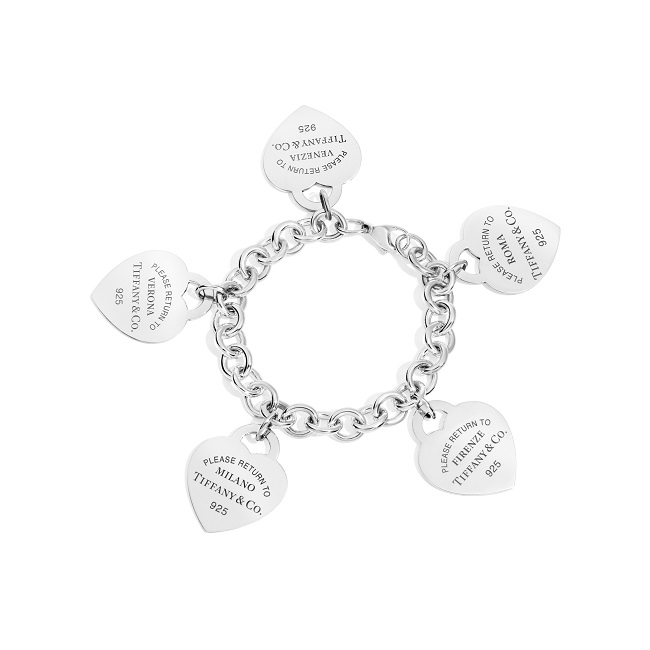 Il cuore di Tiffany batte per l'Italia. Dopo New York, sul cuore in argento più famoso del mondo viene inciso il nome di alcune tra le città italiane che ospitano le boutique del brand americano: Milano, Roma, Firenze, Venezia e Verona.
La collezione Please Return to Tiffany, una delle più iconiche del brand, è ispirata al famoso portachiavi introdotto nel 1969. Ad ogni singolo pezzo venduto veniva assegnato un numero di registrazione, per fare in modo che – se mai il proprietario e le chiavi si fossero separati – si sarebbero potuti riunire al flagship store di Tiffany.
Oggi il cuore di Tiffany viaggia attraverso l'Italia, da Milano a Roma, passando per Verona, Venezia e Firenze, per un altro successo Limited Edition.
Ogni charm del bracciale Return to Tiffany dedicato ad una città italiana, tutti da collezionare, è simbolo di ottimismo e riflette la tradizione di Tiffany, da sempre emblema dei sentimenti più importanti.
Il regalo di Natale perfetto per chi porta la propria città nel cuore. I ciondoli a cuore e il bracciale in edizione limitata sono disponibili nelle boutique italiane a partire da novembre 2016.
Return to Tiffany. Return to Italy.
Credits: © Courtesy of Grazia Lotti R.P. @grazialotti.com