In mostra alcune opere significative del fotografo francese Alain Laboile in un percorso espositivo che ripercorre le atmosfere sospese e incantate della produzione artistica dell'autore dal 2007 a oggi.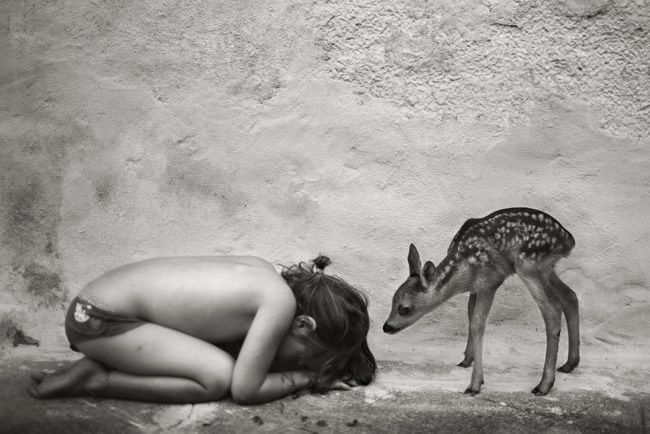 Dal 30 novembre 2018 al 9 febbraio 2019, 29 ARTS IN PROGRESS gallery di Milano presenta la mostra LE TEMPS RETROUVÉ di Alain Laboile.
L'esposizione, a cura di Giovanni Pelloso, riunisce trenta opere fotografiche di un progetto ancora aperto che documenta ciò che egli stesso ha definito come una "testimonianza sociologica del nostro passaggio sulla Terra".
Un passaggio che Laboile ha deciso di scandire ritraendo i suoi sei figli cresciuti nella campagna vicino a Bordeaux dove i bambini, lontani da meccanismi e influenze del consumismo moderno, sono liberi di giocare all'aria aperta.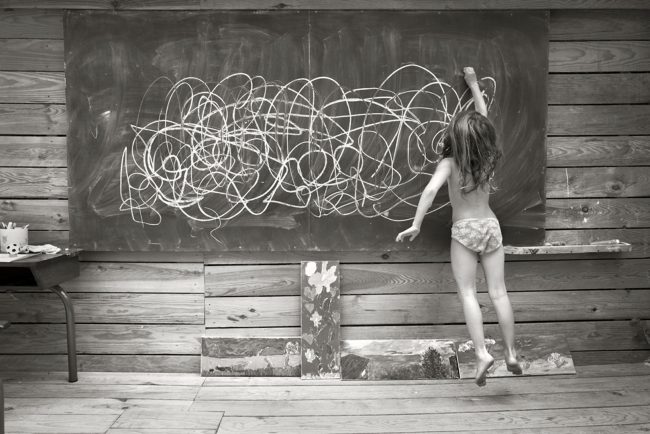 Pur condividendo quella volontà di cogliere l'istantaneità che ha reso Cartier Bresson il poeta del moment dècisif, l'autore lascia spazio alla precisione soggettiva ugualmente invisibile. Egli cattura, senza mai interferire, l'essenza e la fugacità di un'infanzia fatta di esplorazioni, libertà e innocenza.
Il morbido monocromatismo, cifra stilistica dell'autore, conferisce alle immagini un'atmosfera atemporale la cui essenzialità avvolge i movimenti e le pose spontanee dei suoi soggetti.
Condividendo con lo spettatore la sua intimità, il fotografo restituisce le infinite sfumature di un tempo che qui scorre lento inseguendo la bellezza di quel proustiano "tempo ritrovato".
Giovedì 29 novembre, giorno di inaugurazione della mostra, la galleria ospiterà un talk con l'autore e il curatore. Disponibile il nuovo libro di Alain Laboile dal titolo Summer of the Fawn edito da Kehrer Verlag (a cura di Laurence Kiberlain).
LE TEMPS RETROUVÉ
Alain Laboile
Curated by Giovanni Pelloso
Milano, 29 ARTS IN PROGRESS gallery – Via San Vittore 13
30 novembre 2018 – 9 febbraio 2019
Credits: © Courtesy of 29 ARTS IN PROGRESS gallery