La casa di produzione milanese The Blink Fish ritorna con il suo ultimo fashion film per la Camera Nazionale della Moda Italiana.
Creato come celebrazione della Milan Fashion Week SS/19 (18-24 settembre, 2018), Be Ready segue la modella ucraina Nastya Timos, determinata ad essere in ottima forma per l'imminente settimana della moda. La troviamo quindi a provarsi freneticamente diversi indumenti, dilettandosi nell'arte del selfie e allenandosi senza sosta. Il risultato è un'allegra e divertente interpretazione dell'energia che caratterizza la settimana della moda ed i suoi preparativi.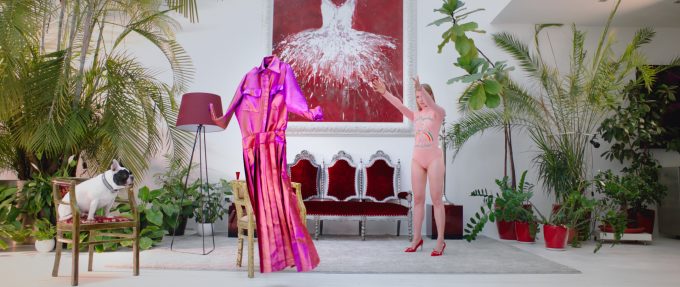 Come d'uso della Camera Nazionale della Moda Italiana, Be Ready supporta un grande numero di marchi situati in Italia, dagli emergenti ai più conosciuti, ossia Arthur Arbesser, Gabriele Colangelo, GCDS, Giannico, Lucio Vanotti, Marco de Vincenzo, Paula Cademartori, Sara Battaglia, Stella Jean and Vivetta.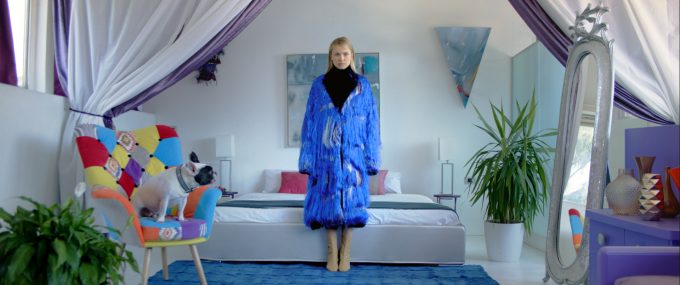 The Blink Fish e la Camera Nazionale della Moda Italiana collaborano dal 2016 per creare una presenza online sempre più forte con nuovi contenuti video per la settimana della moda. Alcuni dei loro lavori più recenti, come Start the Buzz and Waiting Room, sono stati selezionati da diversi film festival internazionali, come Berlin Fashion Film Festival, Aesthetica Short Film Festival ed i Muse Creative Awards e hanno ottenuto importanti riconoscimenti.
Credits
Model: Nastya Timos ( @nastya.timos )
Dog: Chuck
Directors: Giacomo Boeri e Matteo Grimaldi ( @theblinkfish )
1st Assistant Director: Lisa Valcarenghi ( @lisavalcarenghi )
Producer: Antonio Guarrella
Production Manager: Marco Agnesi
Production Coordinator: Carlo Alpeggiani
Production Assistant: Mariavittoria Daquino
Cinematographer: Leo Carbotta ( @leo_carbotta )
Focus Puller: Niccolò Di Guida ( @niccolodiguida )
Data manager: Francesco Rosiglioni
Gaffer: Matteo Orsanigo
Electricians: Riccardo Laratro, Elena Minotti
Edit: Simone Marangi ( @marangi.simone )
Post Production: Blue Pill ( @bluepillfx )
FxColor Grading: Matteo Cataldo
Mix & Sound Design: Andrea Cataldo
Recording Room: Sample Milano
Set designer: Gabriele Cavalchi ( @gabrielecavalchi )
Assistant Set designer: Mattia Pozzi
Special Fx: Alberto Tonelli
Prop Manager: Fabrizio Fra
Assistant Prop Manager: Franco Verrecchia
Stylist: Georgia Tal ( @georgia_tal )
Stylist assistant: Giulia Sanna ( @ananannas )
Hair & Make Up: Maciria R. ( @maciriarodrigues ) – MKS-MILANO ( @mksmilano )
Model Looks:
Arthur Arbesser ( @arthurarbesser )
Gabriele Colangelo ( @gabriele.colangelo )
GCDS ( @GCDS )
Giannico ( @giannico_official )
Lucio Vanotti ( @luciovanotti )
Marco de Vincenzo ( @marcodevincenzo )
Paula Cademartori ( @paulacademartori )
Sara Battaglia ( @sarabattaglia )
Stella Jean ( @stellajeanroma )
Vivetta ( @vivetta )
Tech service: Videodesign ( @videodesignsrl )
Thanks to: ACUA ASD – Associazione Comunicazione Uomo Animale
Courtesy of Niccolò Montanari @niccolomontanari