Paris Haute Couture FW 21-22: Rami Al Ali Couture
The 14-piece collection explores the themes of Porchet's works, portraying the same curiosity toward architecture, as the photographer, while highlighting a romanticism displayed through ornate embellishments.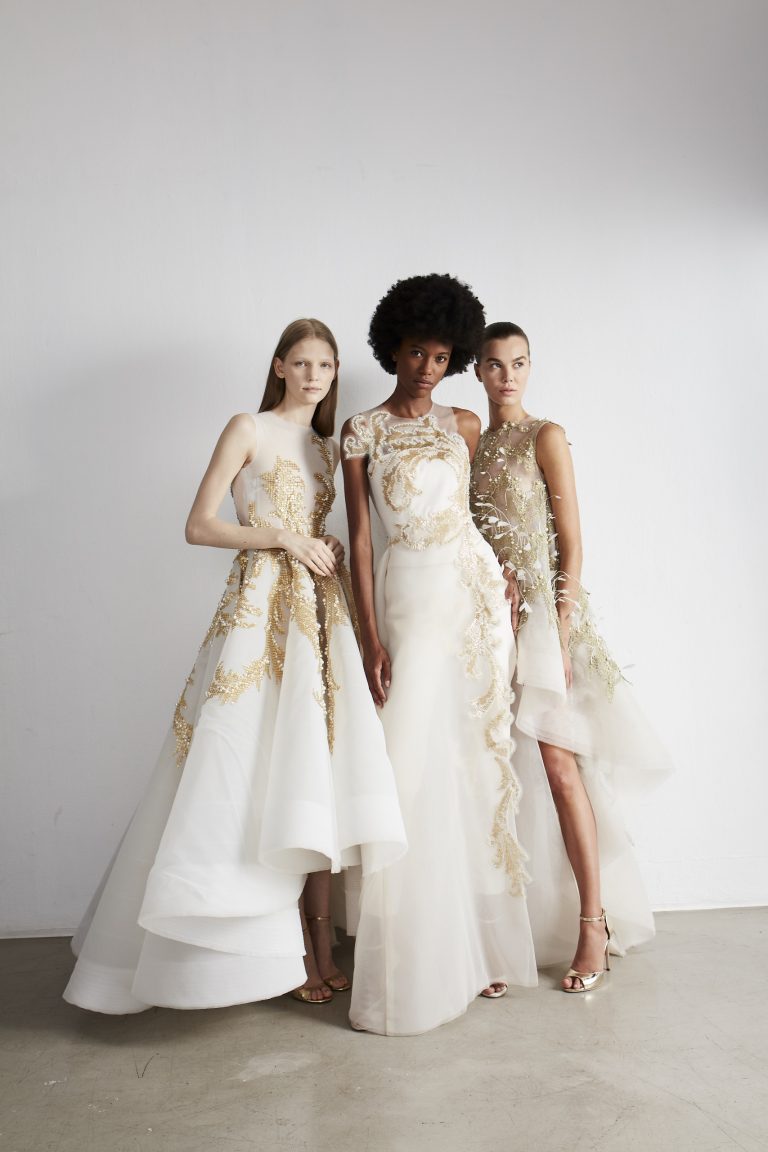 Strong architectural silhouettes dominate the collection and provide the contemporary injection need to modernize it. Similarly, the exuberance and grandeur of the baroque details are carried over Al Ali's designs.
This decorative style has played an intrinsic role within the house and has long inspired its archive.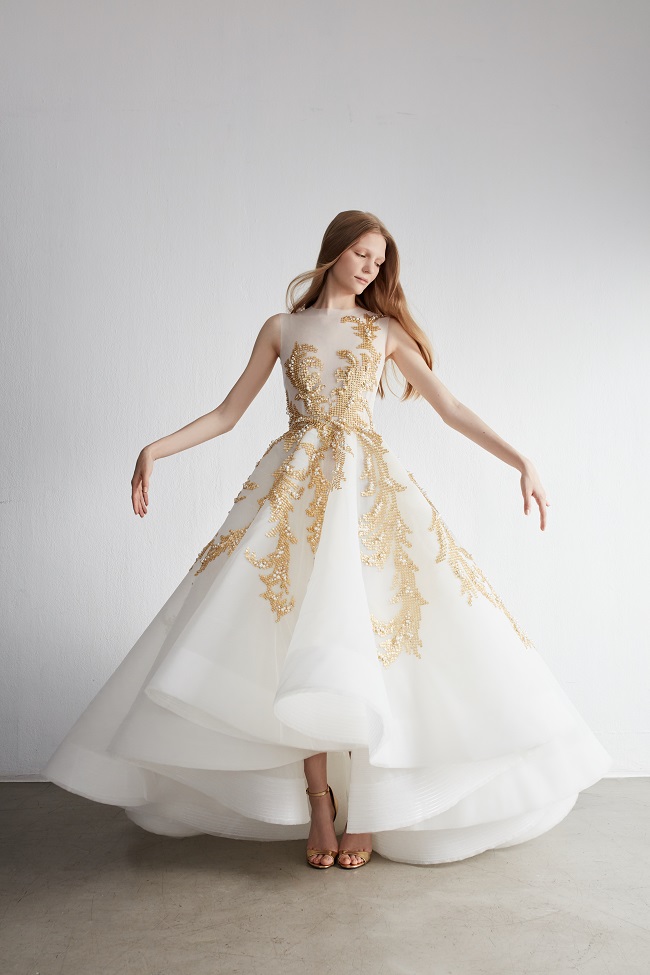 As with every Rami Al Ali Couture collection, beading plays an integral role to its makeup. Employing a dazzling fusion of Swarovski crystals and pearls, where embellishments appear of an imperial magnitude. Feathers are introduced this season to create movement and provide contrast to the starkness of the gold, while also maintaining the feminine codes of the house.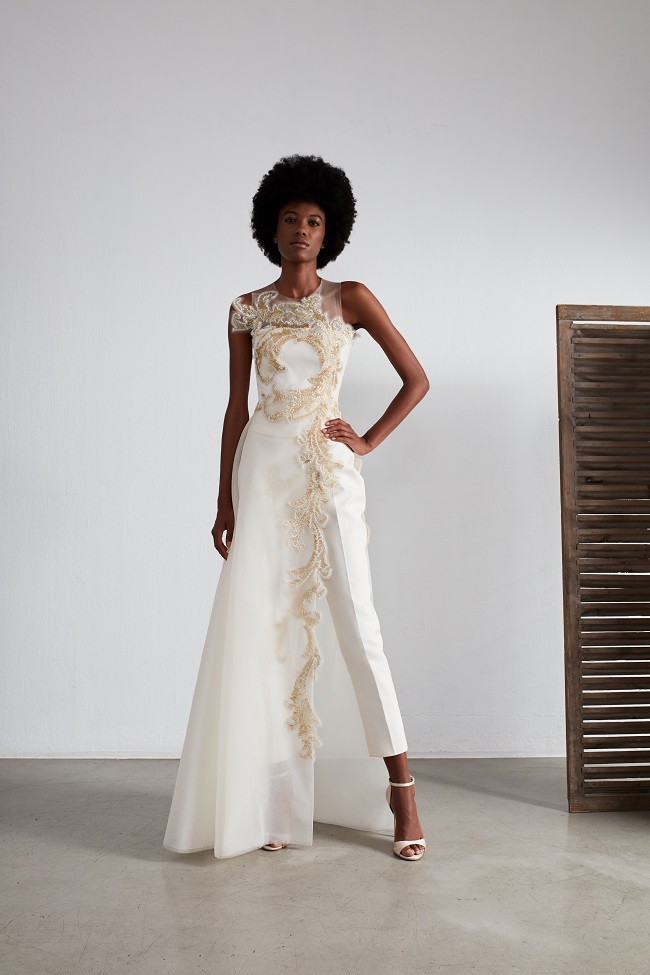 A regality can be felt throughout the collection, conveyed through Al Ali's use of champagne and beige hues, interspersed with varying degrees of gold, from bright metallics to vintage rust. New materials such as gilded macramé are introduced to form a sleek, full crystal look, in an unabashed ode to opulence that is both seductive and sensual. Silhouettes vary from voluminous gowns to sleek fit-to-form varieties.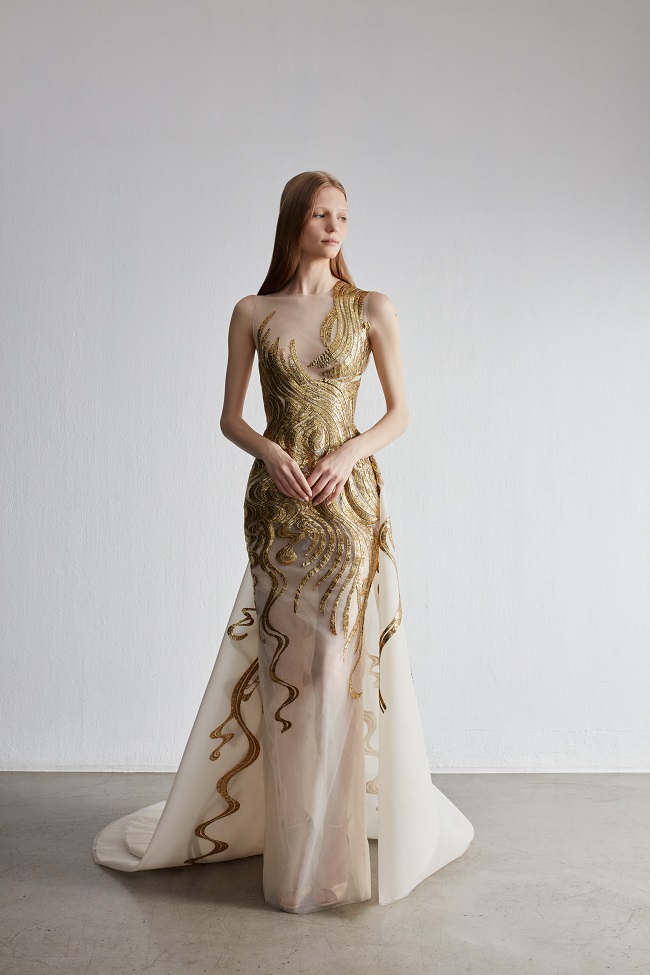 Playful tea length dresses are interspersed with elegant jumpsuits, ruffled tops, and pleated muslin trousers.
© Cyril Porchet @cyrilporchet
Credits: © Courtesy of Stationservice