Tom Ford Beauty Boys & Girls 2018 ad campaign photographed by Steven Klein with styling by Carine Roitfeld.
For Tom Ford's 2018 Boys & Girls campaign, the designer himself decided to get a little messy. Photographed and directed by Steven Klein, the social ad campaign and accompanying films display a comedic play on beauty, while showcasing a rather iconic — yet totally casual — makeout-sesh featuring Tom Ford and the Australian comedian Celeste Barber.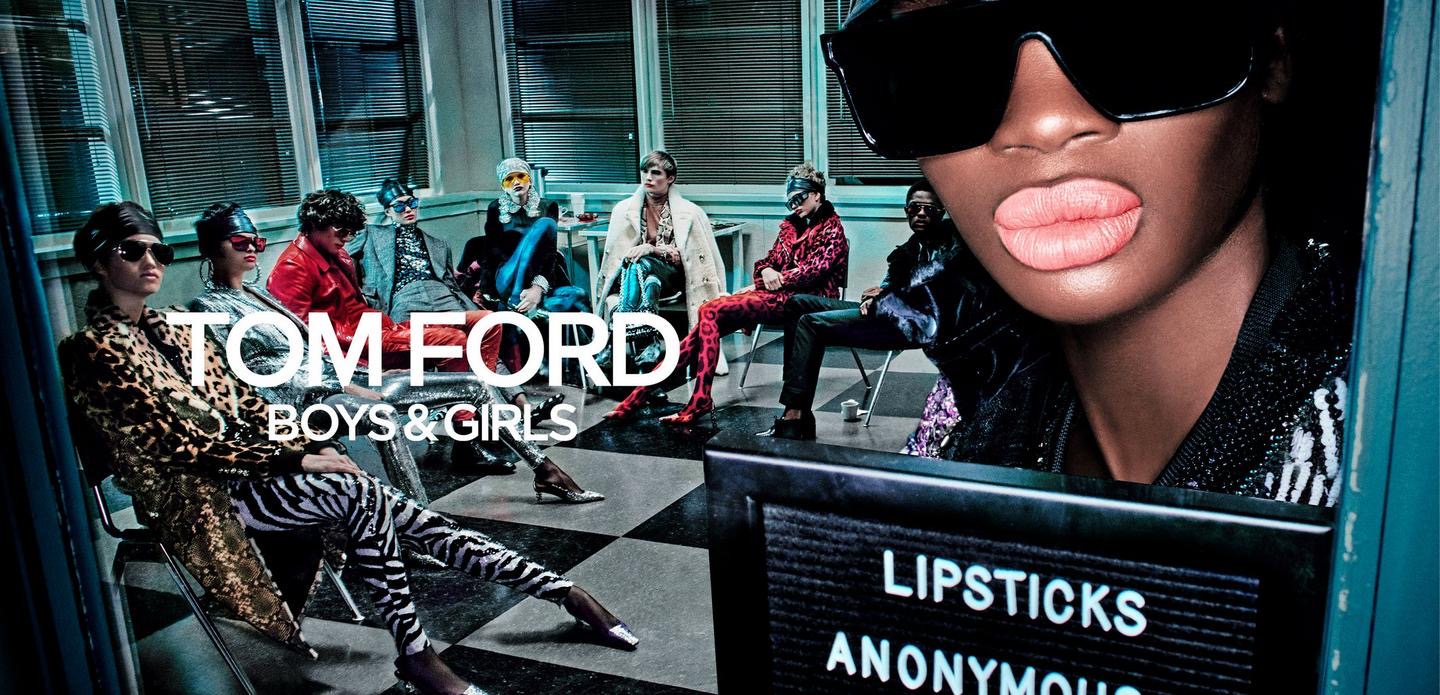 Ford's campaign glamorizes models Aamito Lagum, Dorit Revelis, Ellen Rosa, Francisco Rodriguez Perez, Hamid Onifade, Isabella Emmack, Liam Little, Shu Pei, and Stella Lucia, as well as comedian Celeste Barber.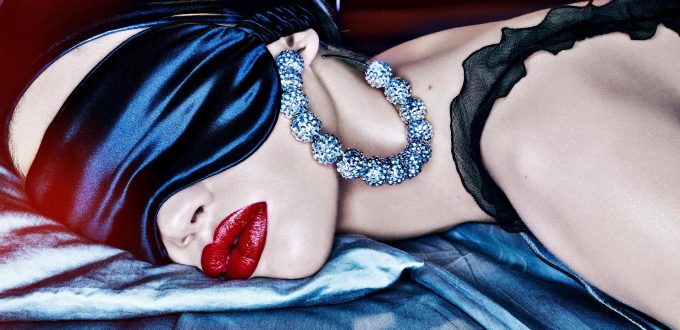 Tom Ford Creative Director: Tom Ford
Photographer/Director: Steven Klein
Cast: Tom Ford, Celeste Barber, Aamito Lagum, Dorit Revelis, Ellen Rosa, Francisco Rodríguez Perez, Hamid Onifade, Isabella Emmack, Liam Little, Shu Pei, Stella Lucia
Stylist: Carine Roitfeld
Hair: Julien d'Ys
Makeup. Fulvia Farolfi
Set Designer: Andrea Stanley
Production: Good Company