For every band purchased, TOMS will help provide one year of solar light to a person in need.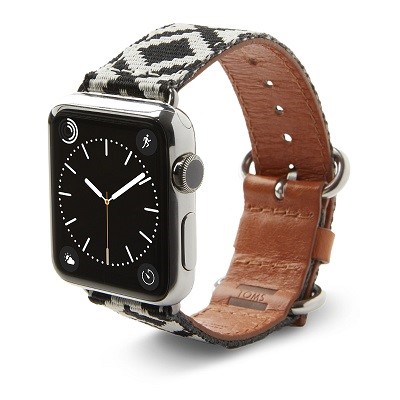 LOS ANGELES – Released today, TOMS has designed watch bands for Apple Watch inspired by founder Blake Mycoskie's friendship bracelets and which bring awareness to global light poverty.
For every TOMS for Apple Watch band purchased, the company will help provide one year of solar light to an individual in need. About 1.2 billion people lack access to safe and reliable electricity, which negatively affects their income, health and well-being.
"We love the idea of incorporating giving into a product you use on a daily basis". Mycoskie said, "With our new TOMS for Apple Watch band, we will not only help provide light, but we will be positively impacting education, economic opportunity, health and safety for so many people who desperately need it".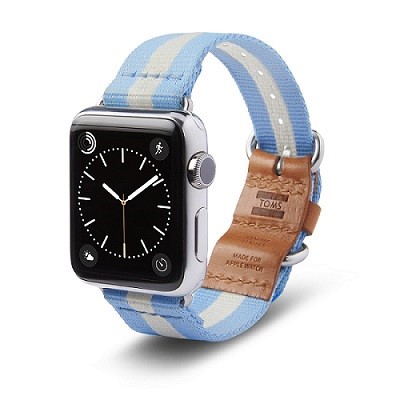 TOMS for Apple Watch bands are available in two different styles and several color ways. Pricing for bands range from $49 to $75 and are available at www.toms.com and TOMS retail stores across the U.S.
The Utility Collection, a classic look designed for travel and adventure, features premium, durable grosgrain fabric strap and genuine leather detailing. Available in five colors.
The Artisan Collection, inspired by TOMS Founder

Blake Mycoskie's

collection of friendship bracelets from around the world, features woven fabric and genuine leather backing. Available in three colors.
All TOMS for Apple Watch bands feature a "GIVE TIME" etching and a gold "TOMS" emboss, as well as genuine leather and stainless steel details for a timeless finish.
Making an impact on Light Poverty with Solar Light.
@PR Newswire