Banana Republic: Archive-Inspired Icons Capsule Debuts this Fall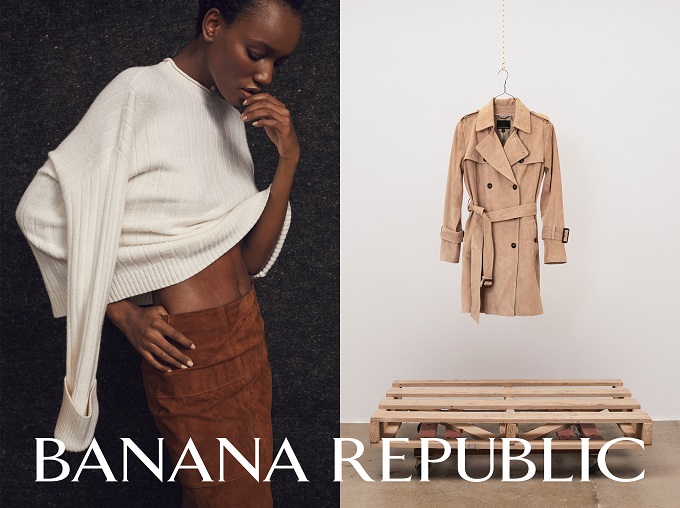 Banana Republic celebrates 40 years of iconic, modern American style, designed for a life with no boundaries. Fueled by the brand's explorer spirit, Banana Republic visited its archives to inspire its Fall 2018 collection. Launching today, the women's and men's collections feature some of Banana Republic's most signature looks, reimagined and styled for now. Key pieces range from signature trenches, utility jackets, a flight suit and cargo pants to suits, cable sweaters and graphic tees – all designed with thoughtful details and treasured fabrics, which have long been a mainstay of the brand.
The Fall 2018 advertising campaign, conceived in-house by Banana Republic Creative Director Len Peltier, hits digital media platforms today to coincide with the collection launch. Shot by Zoey Grossman in New York and Los Angeles, the campaign spotlights signature silhouettes, fabrics and details that define iconic Banana Republic styled for now. A cinematic short film, directed by Keenan Newman in San Francisco and Tokyo, augments the brand's storytelling and positioning.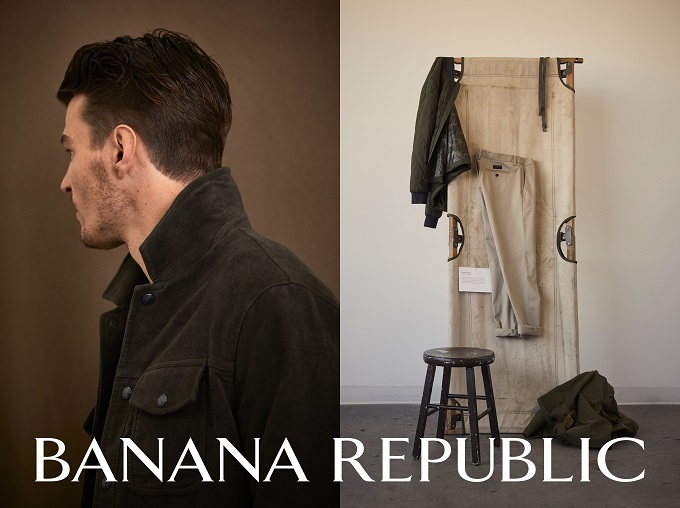 In celebration of the brand's 40 years, Banana Republic is partnering with Bumble to host a Bumble Hive NYC at the Banana Republic Flatiron flagship store September 6 – 12 during New York Fashion Week. As the only Bumble Hive meet-up destination in NYC this Fall, Banana Republic will kick off the pop-up opening on September 6 with a panel about living a life with no boundaries, hosted by Bumble Heads of Creative, Erin and Sara Foster, and presented by PopSugar. The Foster sisters will discuss the personal and professional experiences that shaped their journeys.
In addition, PopSugar is extending their media partnership with Banana Republic through its original It Takes Two video series. In this installment, presented by Banana Republic, the videos spotlight Erin and Sara Foster to further the narrative of living a life with no boundaries, and will debut on PopSugar and BananaRepublic.com in September.
Shot by Zoey Grossman