The Savoir-faire
behind the embroidery in the Dior Men's Winter 2020-2021 collection
A dress in flat ribbons of silver from the House's Winter 1969 Haute Couture collection by Marc Bohan, with a rain-like shimmer, inspired the closing look of the Dior Men's Winter 2020-2021 show.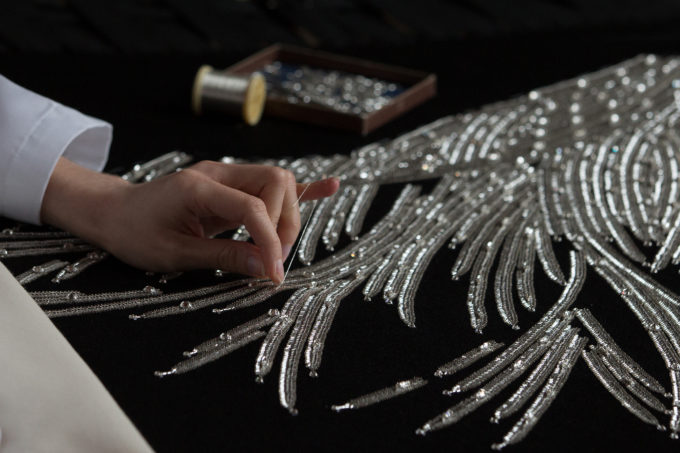 Nodding both to the archives and the work of Judy Blame, the show's closing embroidered cashmere coat required more than 900 hours of work for the embroideries in the Vermont atelier in Paris.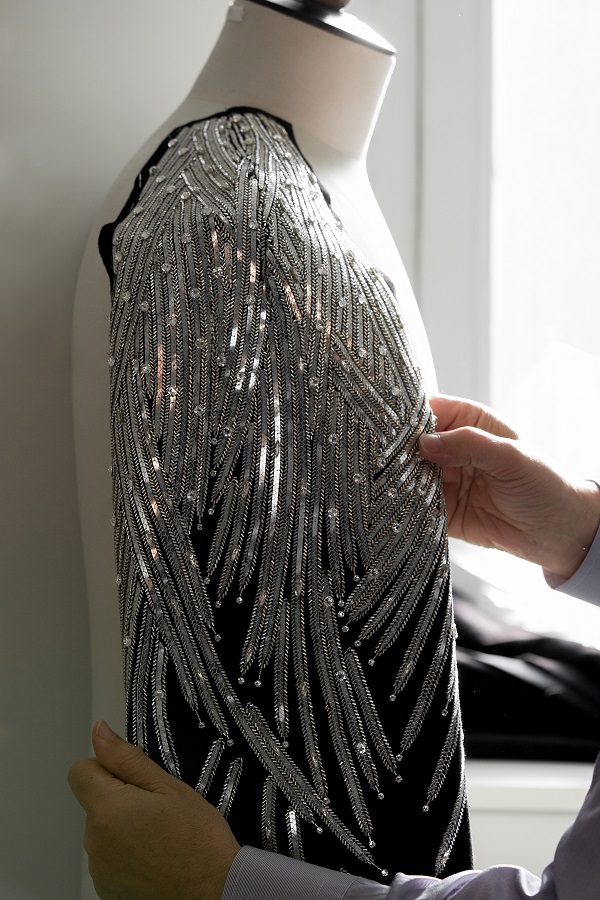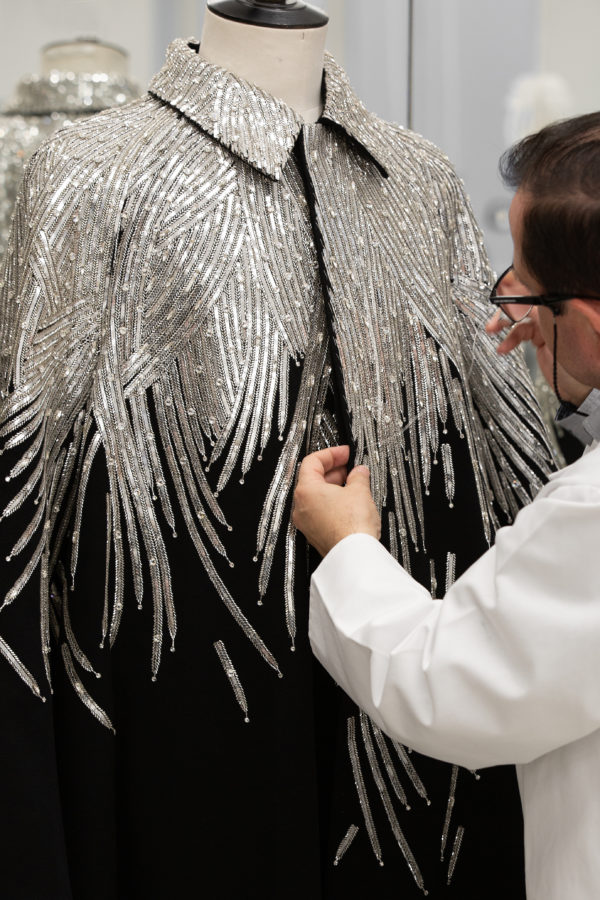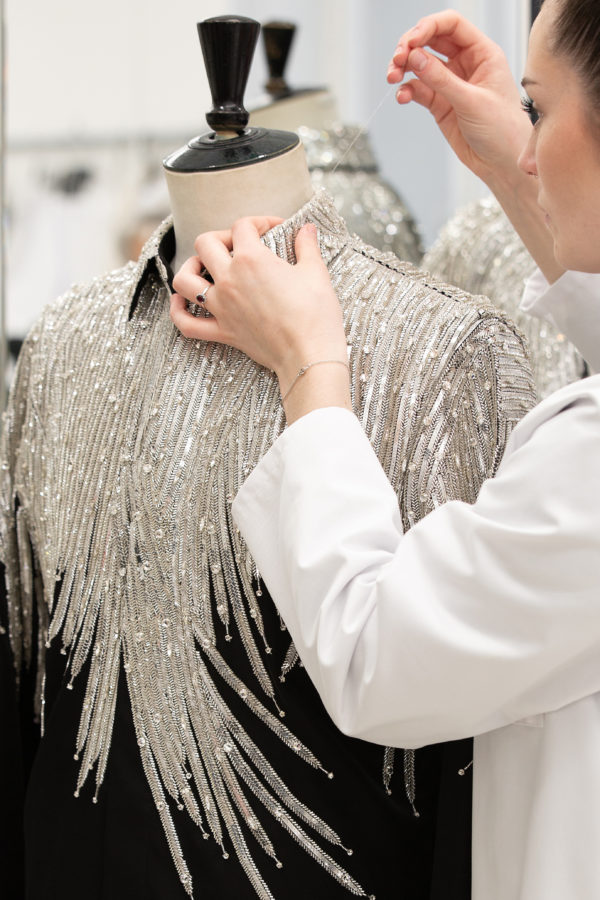 The savoir-faire images of the coat of the last look
This is an embroidered coat which was inspired by a Marc Bohan dress from Autumn-Winter 1969. This coat has been realized as a Haute Couture piece. It took 900 of hand embroideries at the Vermont ateliers and 100h to assembly in the Dior ateliers, a total of 1000 hours of work. The embroideries mix long, flat sequins, bugle beads & rhinestones so when it moves it catches the light in three different ways.
© Courtesy of Christian Dior Couture Pr